Oldtimer Motorcycle Restoration or Rebuilding?
With an oldtimer motorcycle the question always arises "Restoration or new construction? It's all about saving the substance with expert knowledge and a sense of proportion and to process the technology in its original condition. To revive something old is not only nostalgic, it is a value in itself, which is just lost, to my concern.
It happens again and again that a motorcycle crosses my path and I can't say no to it. Simply because I find it interesting and absolutely want to ride it.
I ride all the treasures shown here myself until they find a new owner after 1-2 years.
new construction BMW R 75/5, year of construction 1973
For example "Elise" 75/5, Bj 73, which I completely rebuilt in 2017 out of 20 crates and boxes. All parts were reconditioned until they were like new or if that didn't make sense, the parts were procured again.
"Elise" because my daughter Ella worked hard during her holidays. Today "Elise" is a lot of fun again, she is a vintage motorcycle in new condition and conveys the driving culture of past times.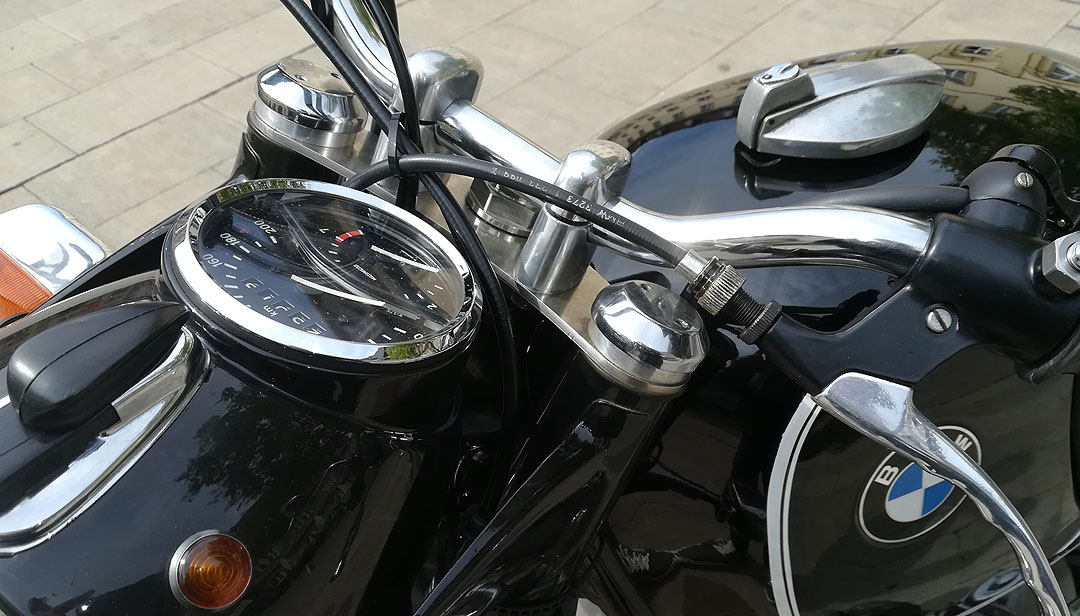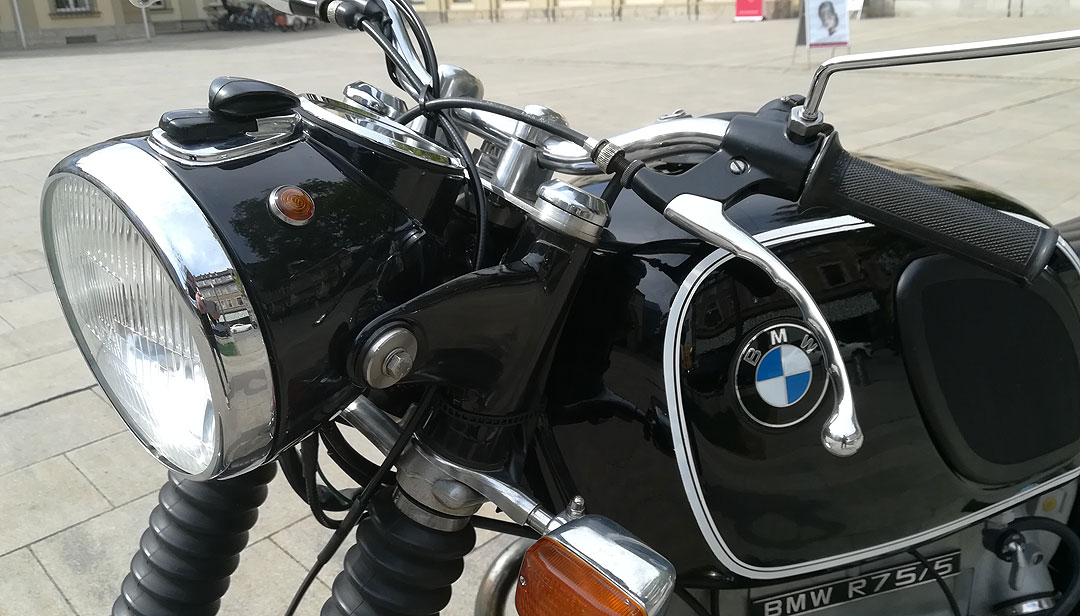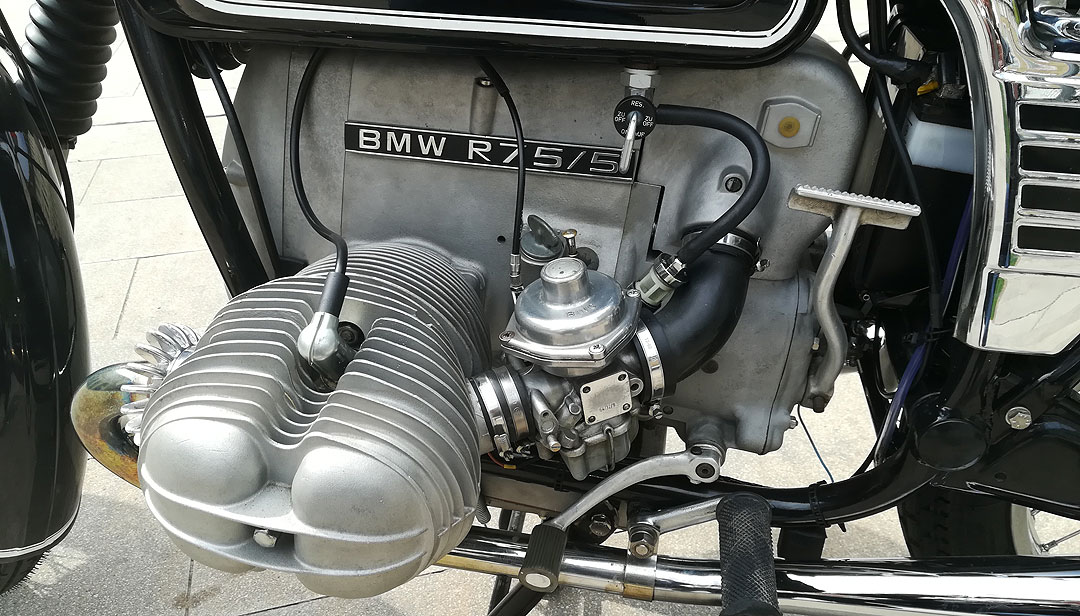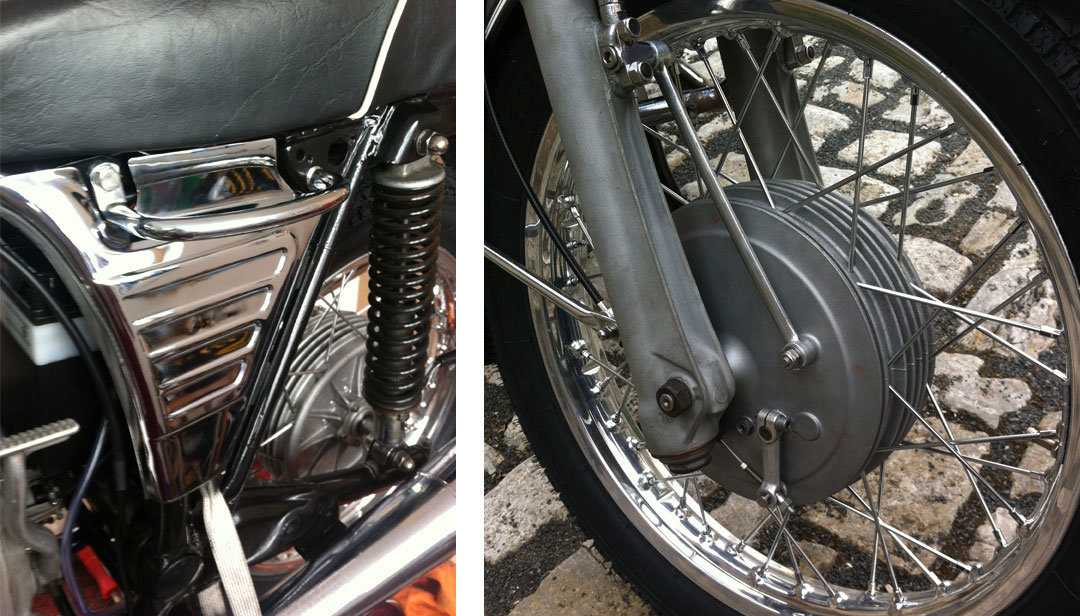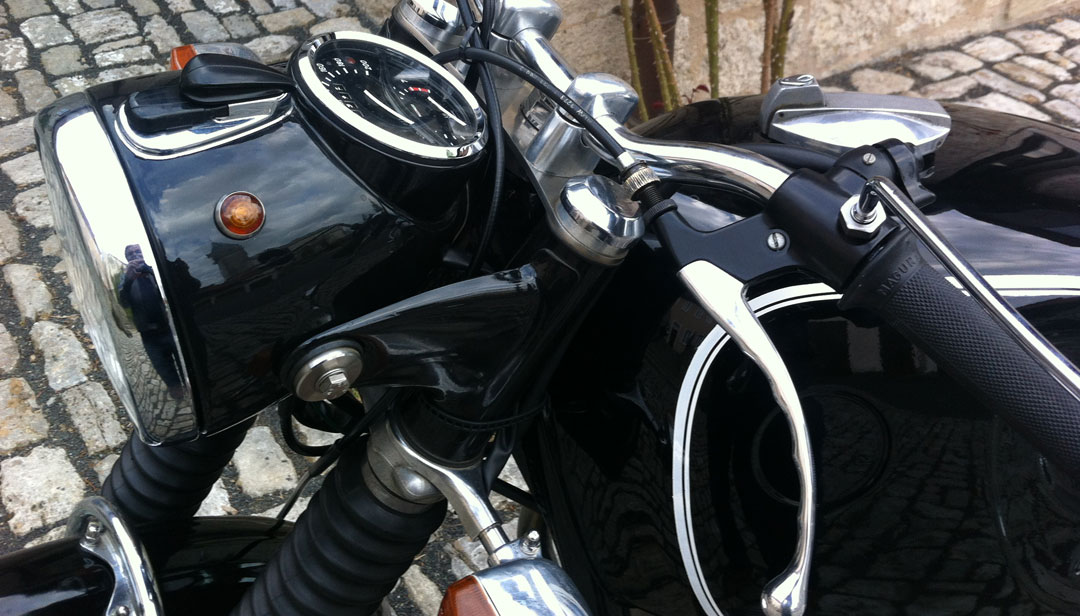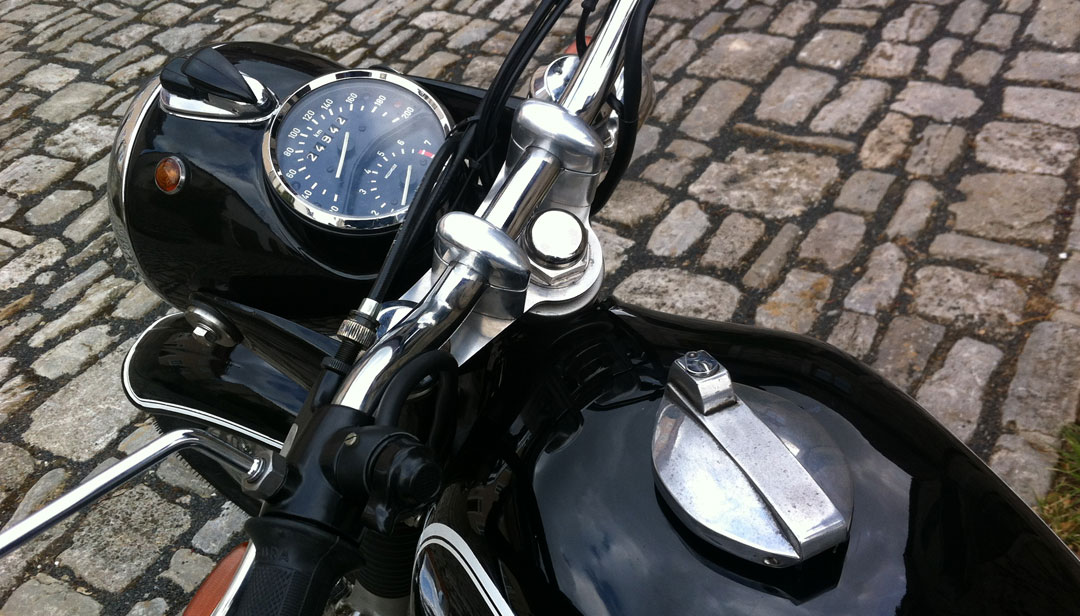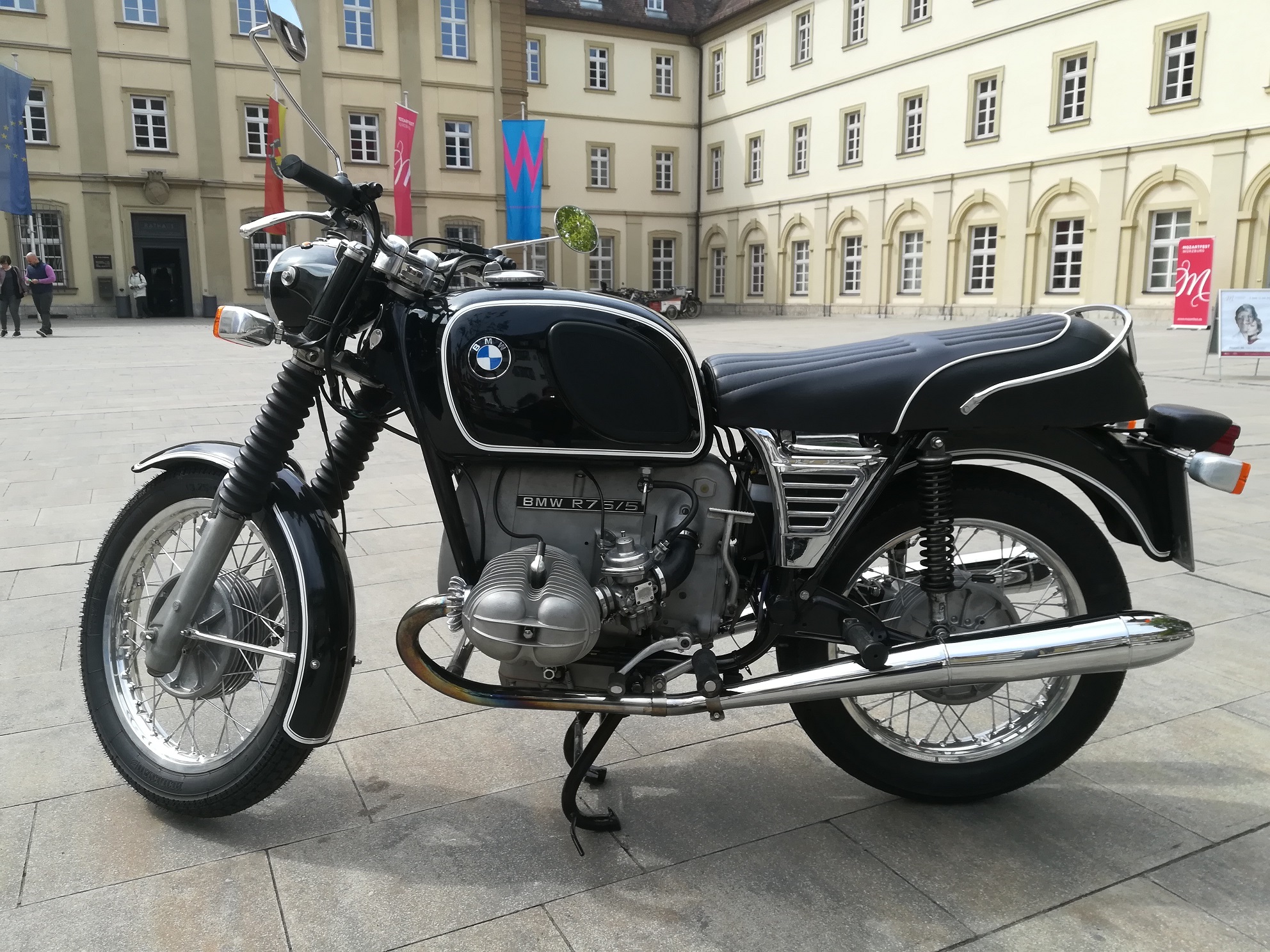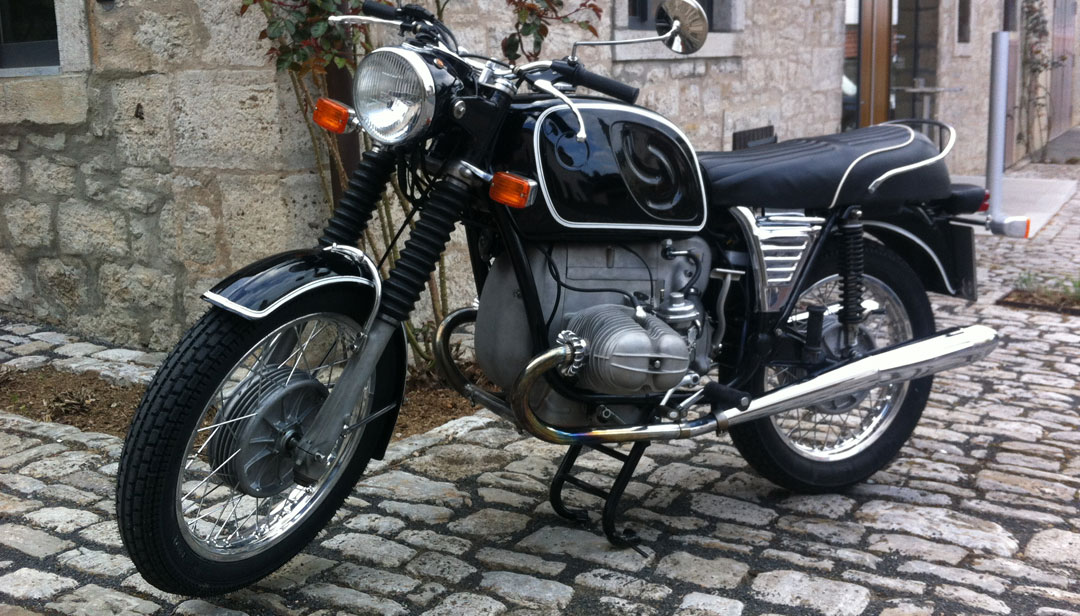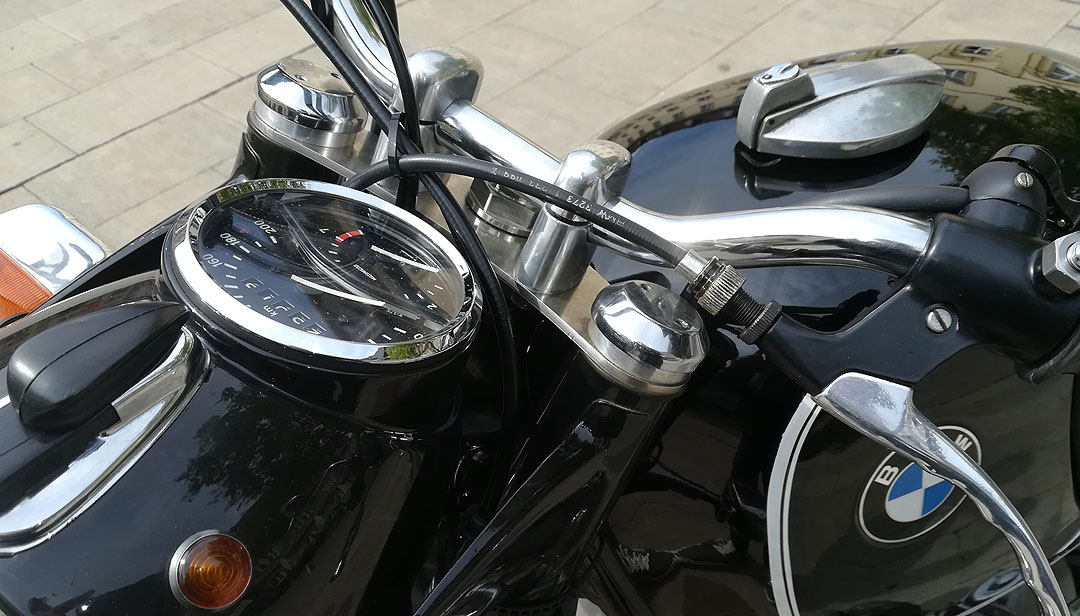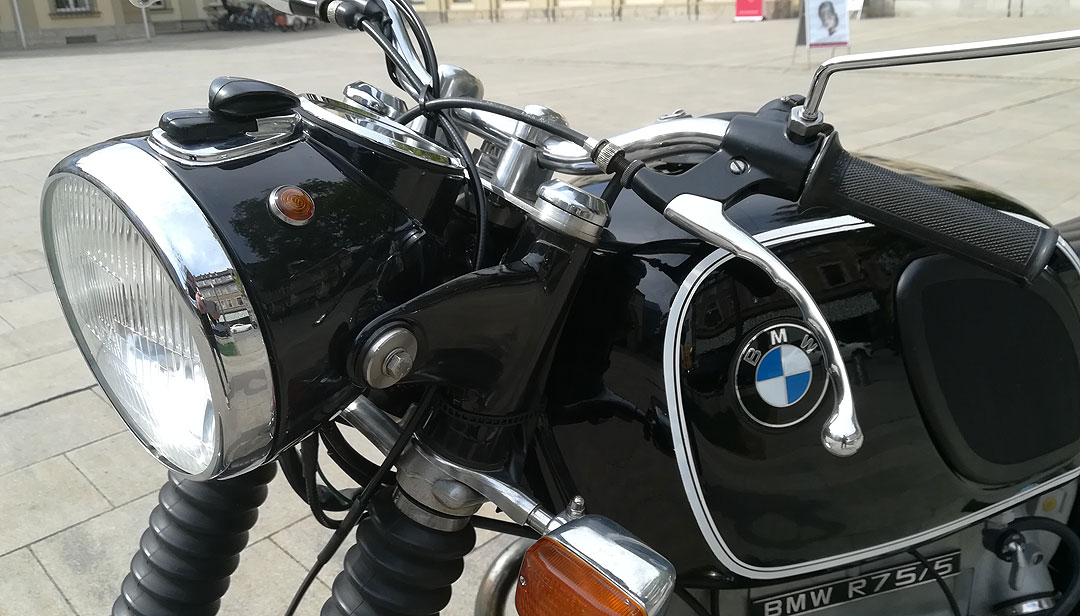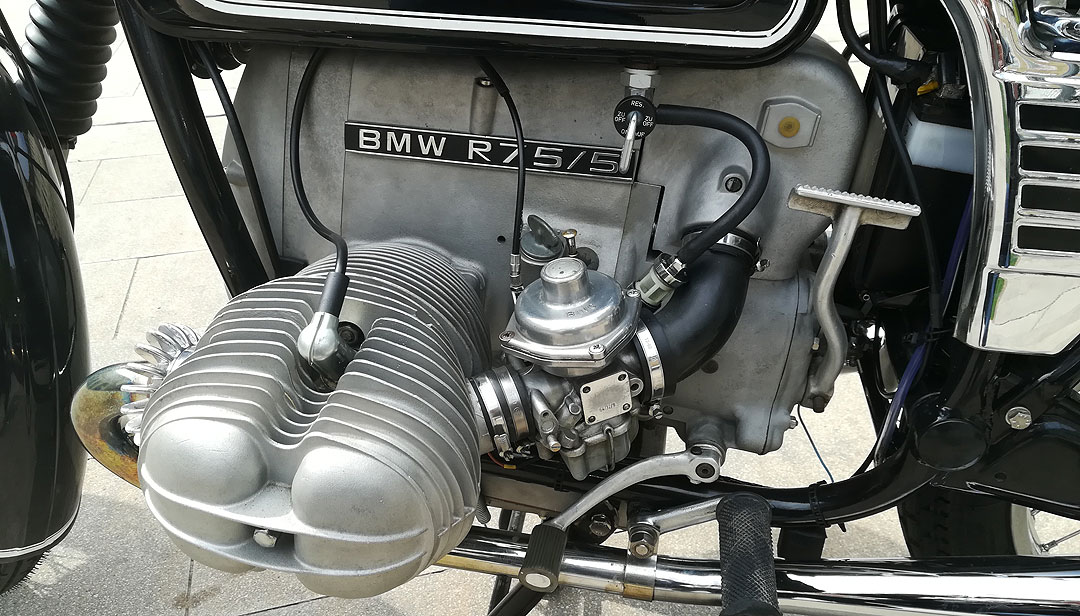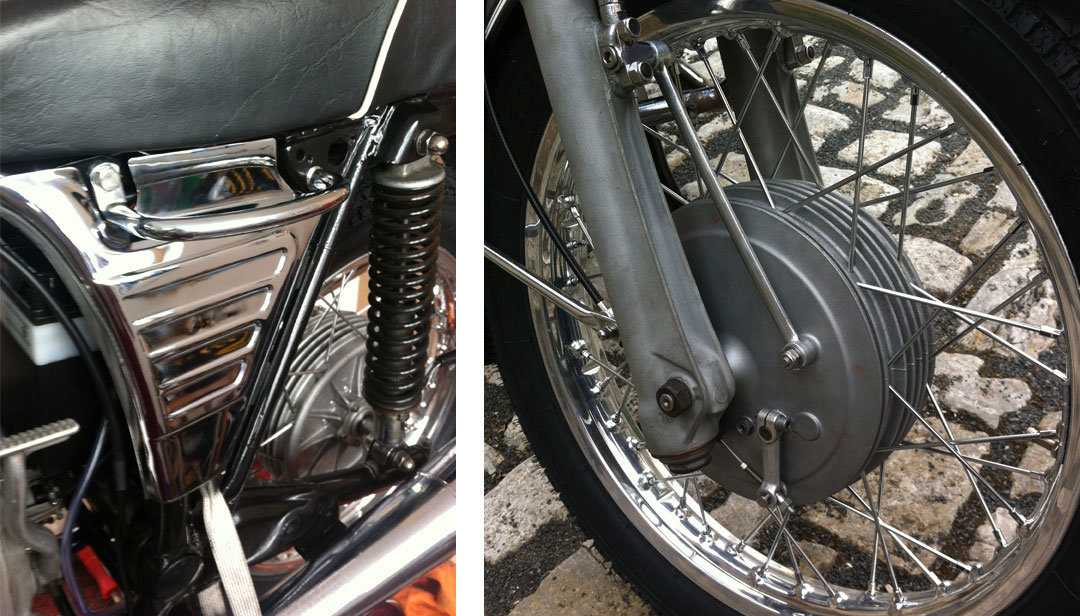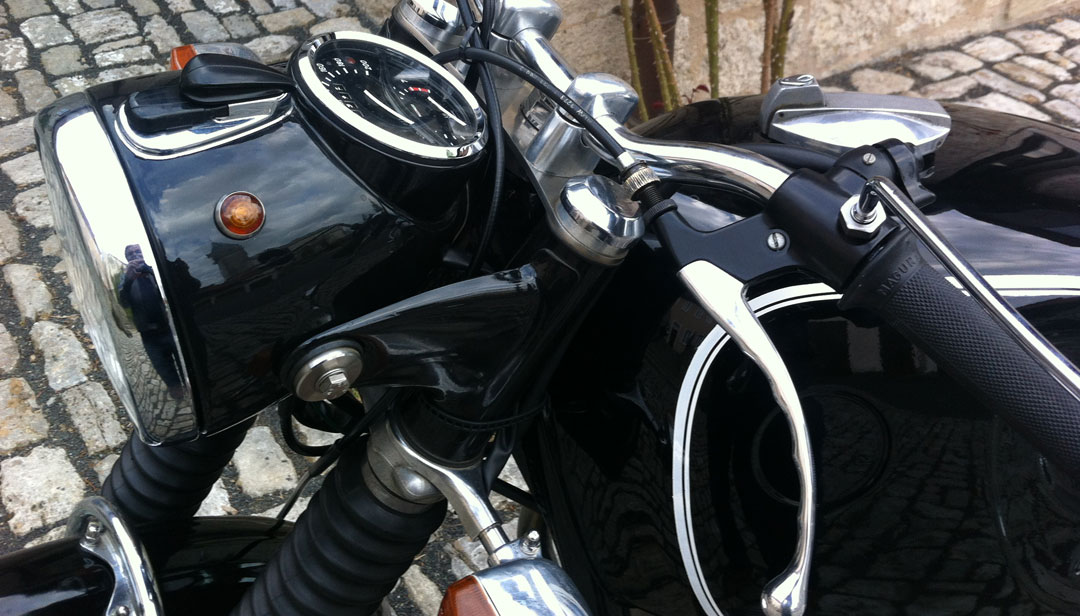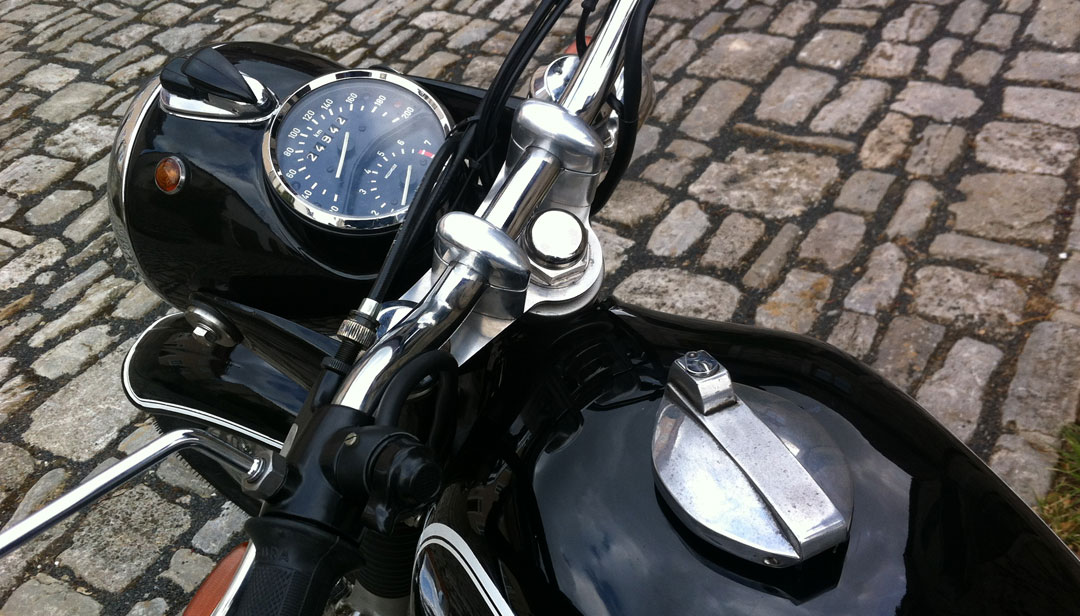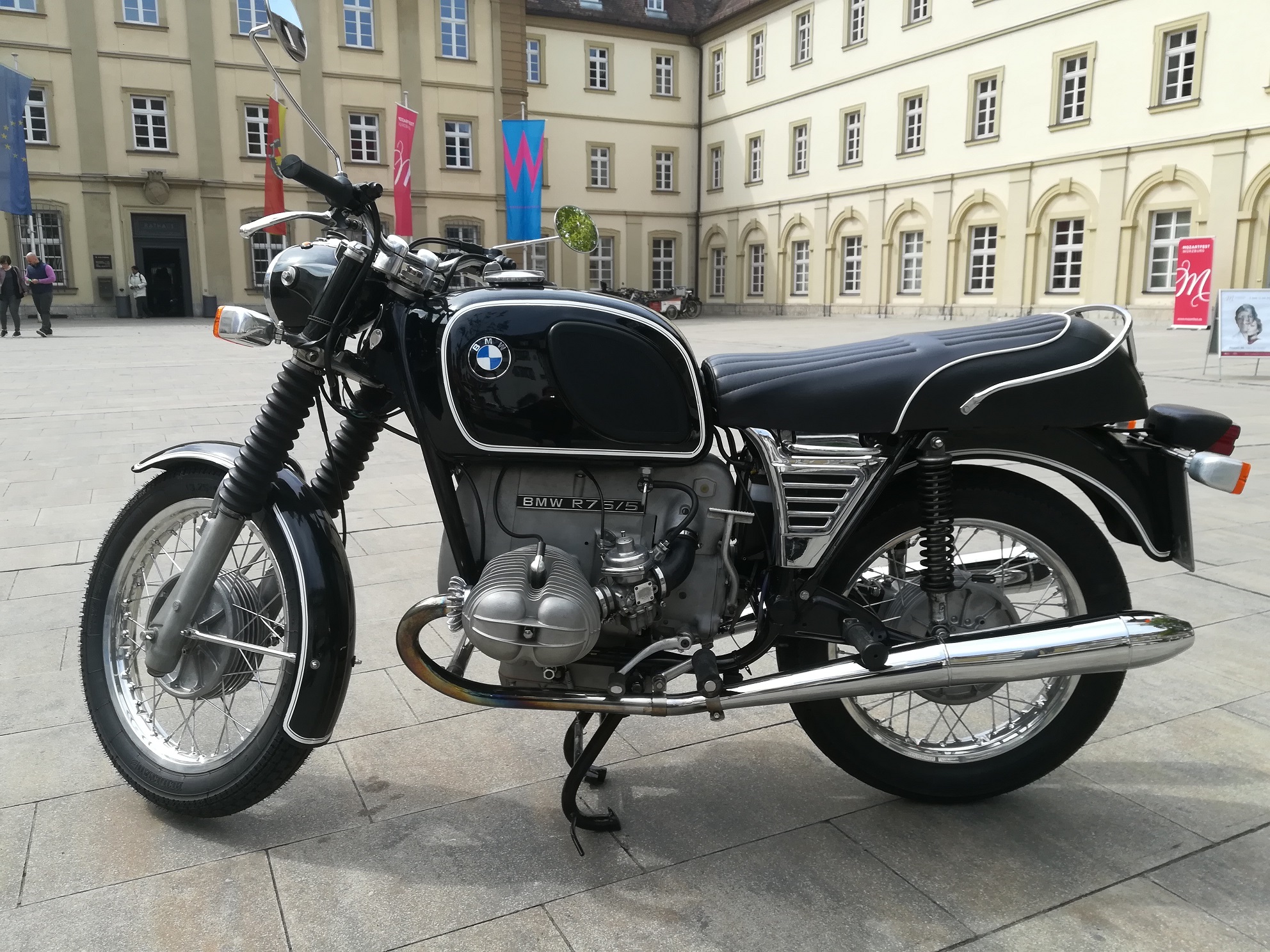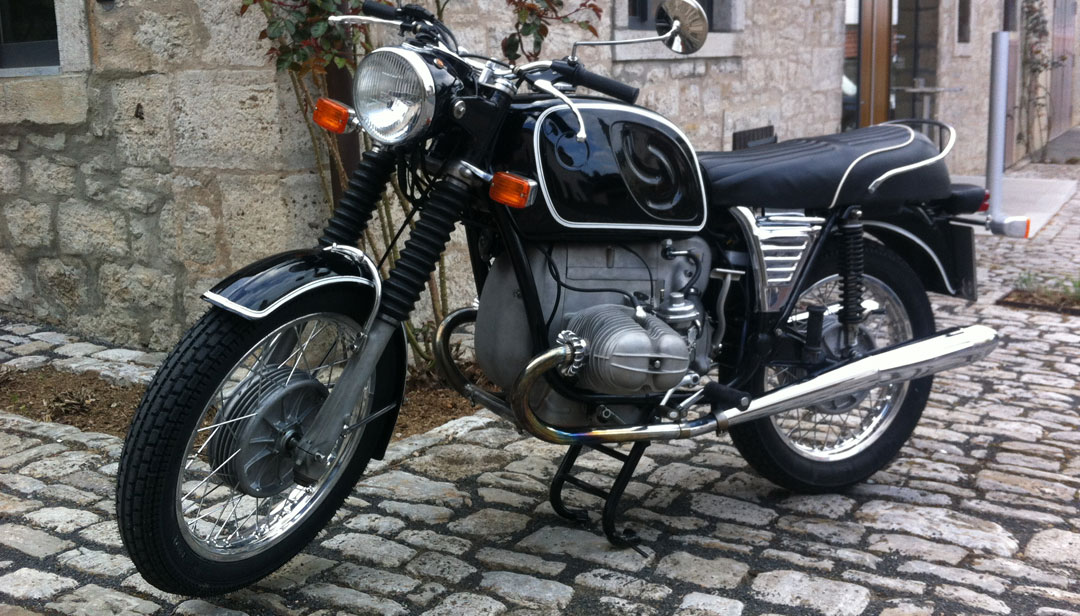 Michelle BMW R 50/5, year of construction 1973 – restoration
Michelle ran into me at a farmer's house, who let the good one rot in the barn.
Starting Michelle was a sweaty fiasco. She is tuned a la "Michel", with sharp camshaft, without starter and very light swing, without gear rim, but with 2in1 exhaust system.
"You have to listen to how she sounds," said the farmer, "she screams! I immediately found Michelle irresistible when she finally ran the test drive was a nightmare. Nothing worked really well except that the engine spun with violent vibrations.
I took it with me, I said, without knowing what I was getting myself into. Everything had to be overhauled and adjusted, fork, gearbox, electrics, swingarm new, carburetor disassembled, ultrasonic bath. I decided for a "patina restoration" of all visible parts and leverages, footrests to the rear and K&N air filters were installed. Nothing stood in the way of the first real test drive after 3 months.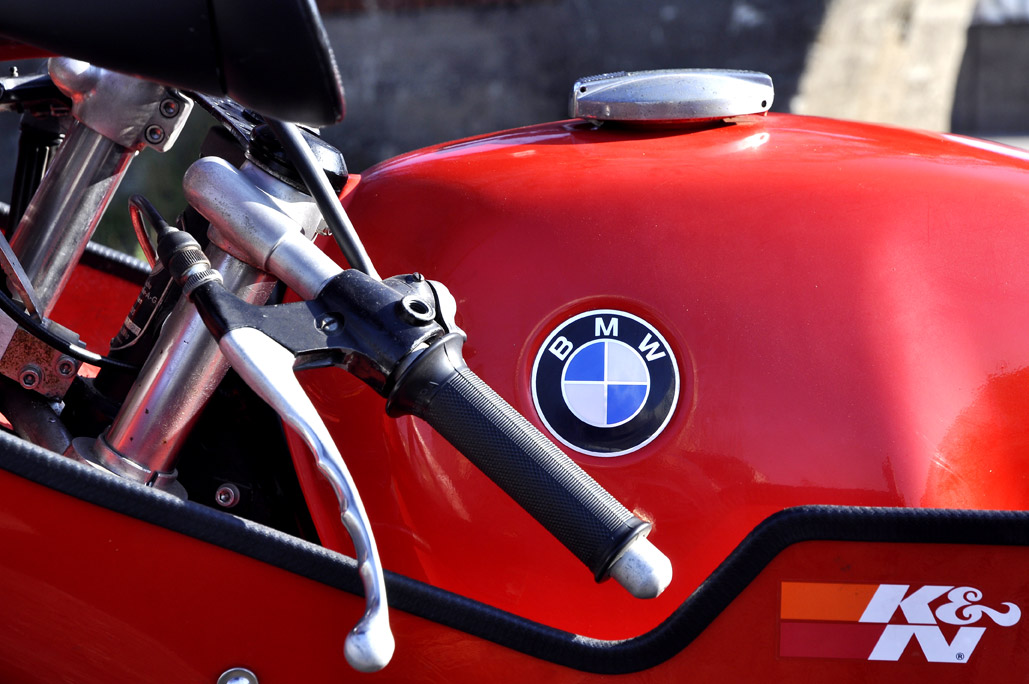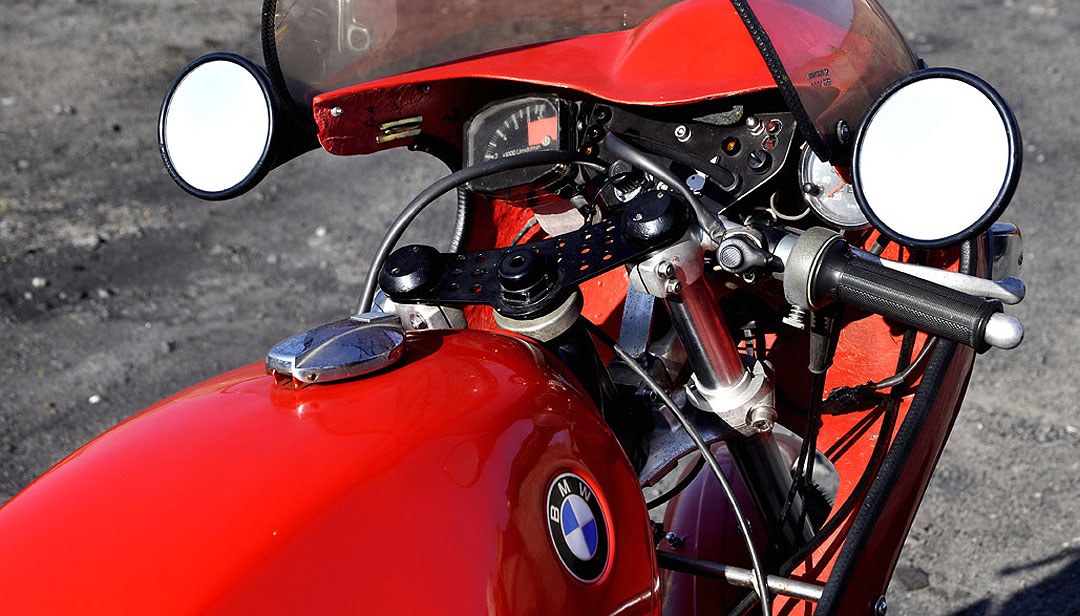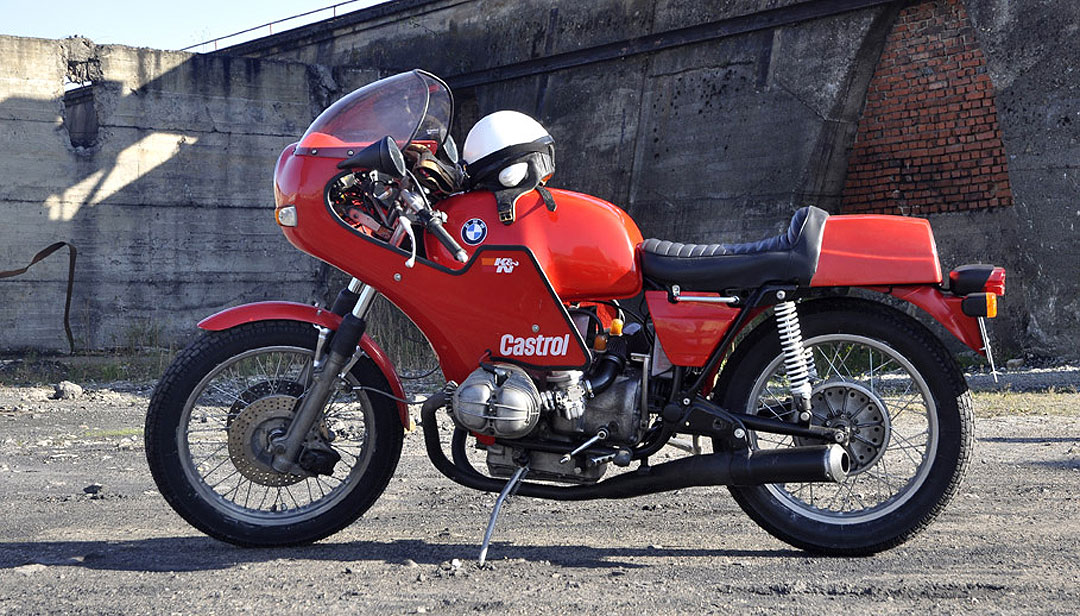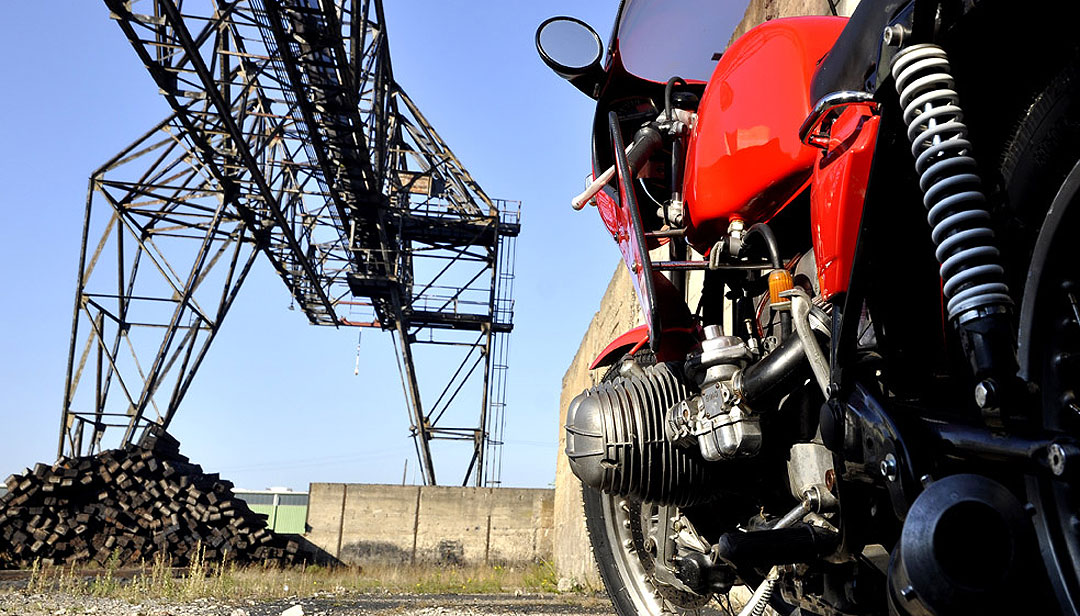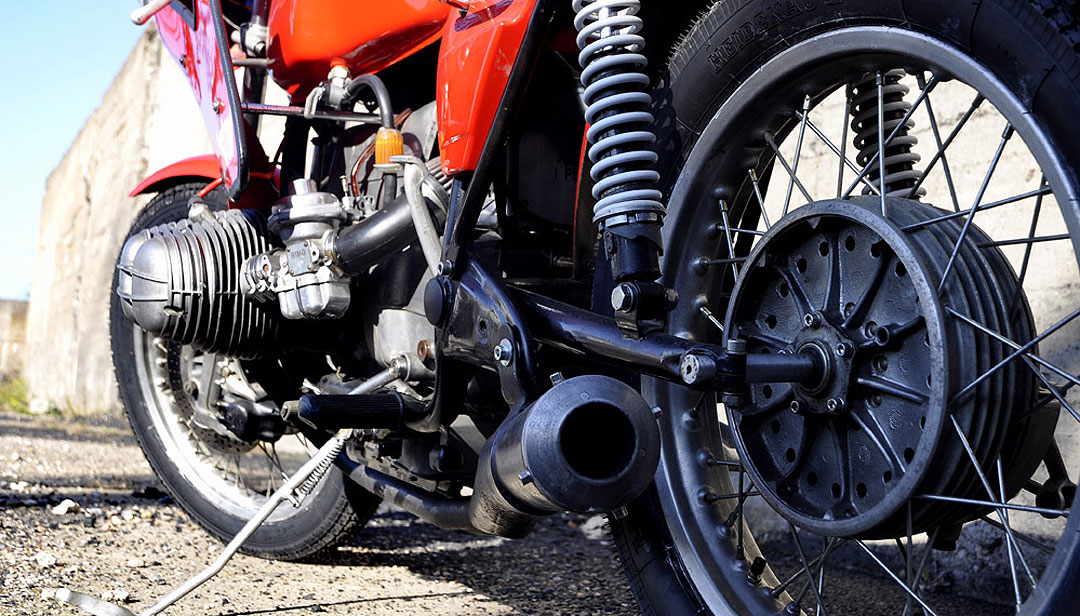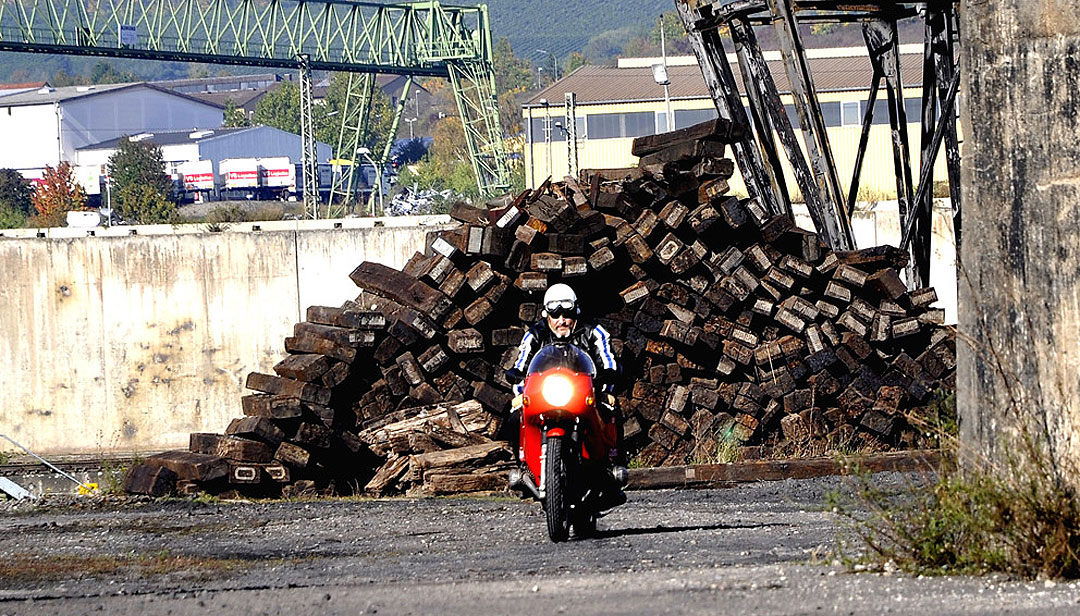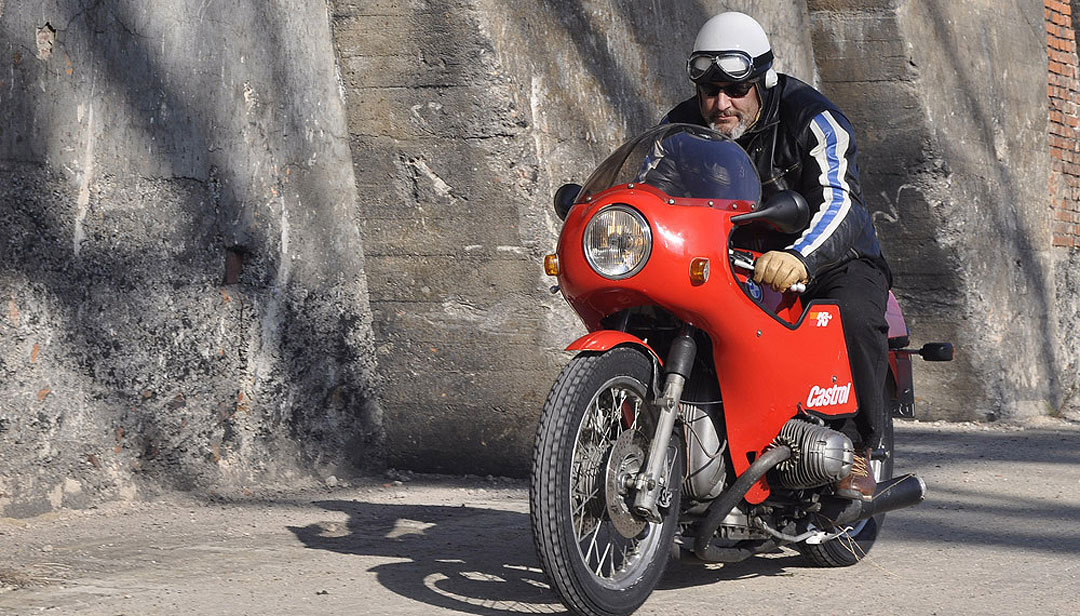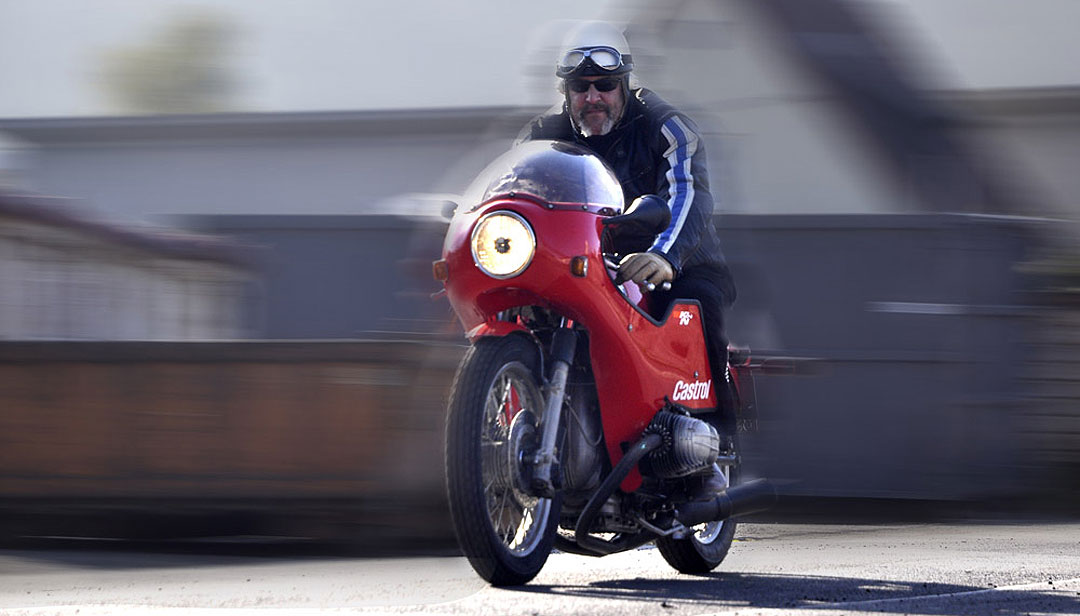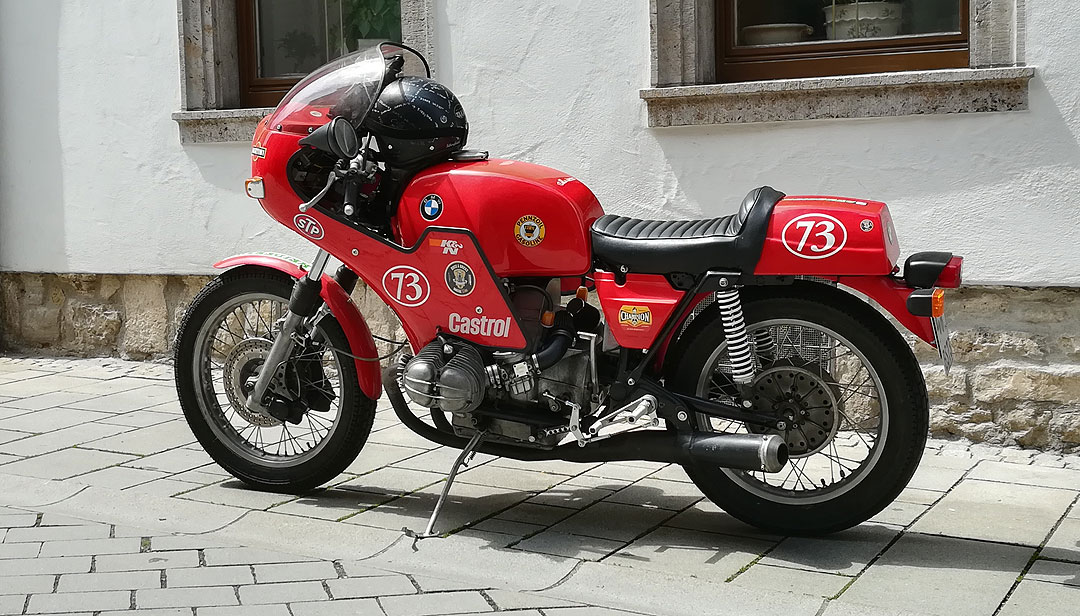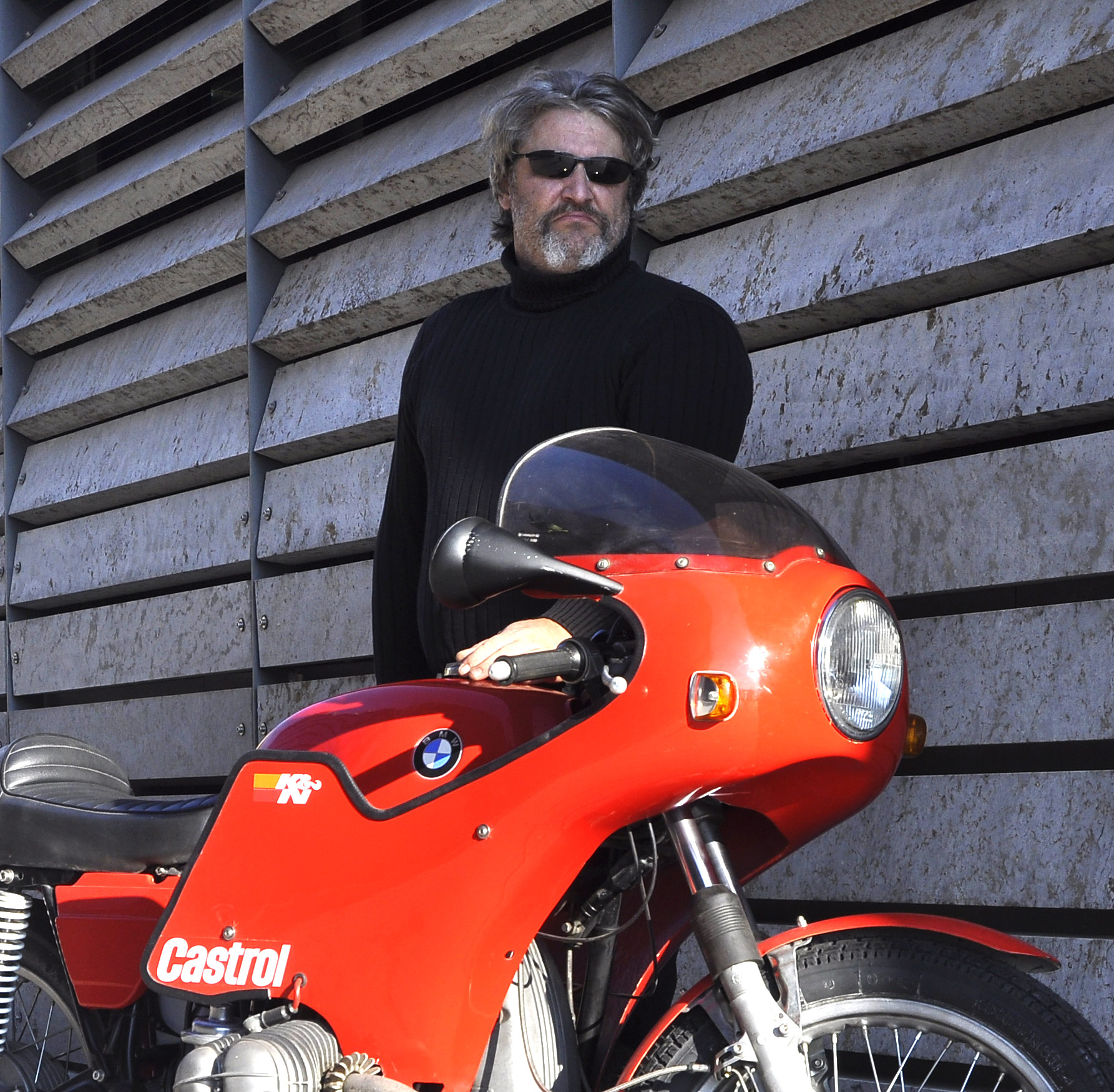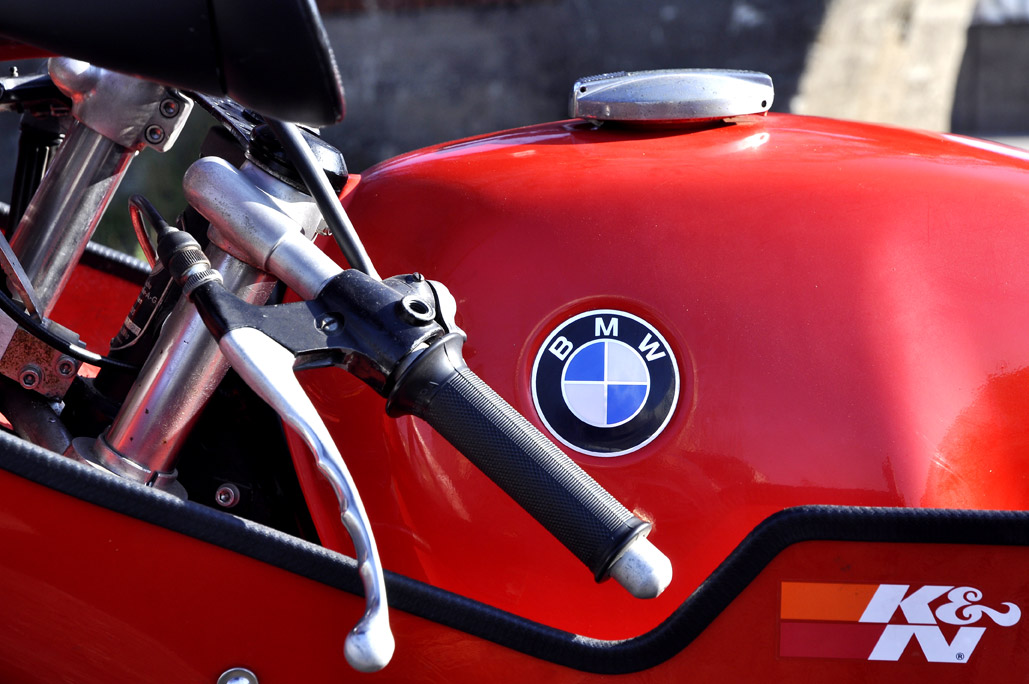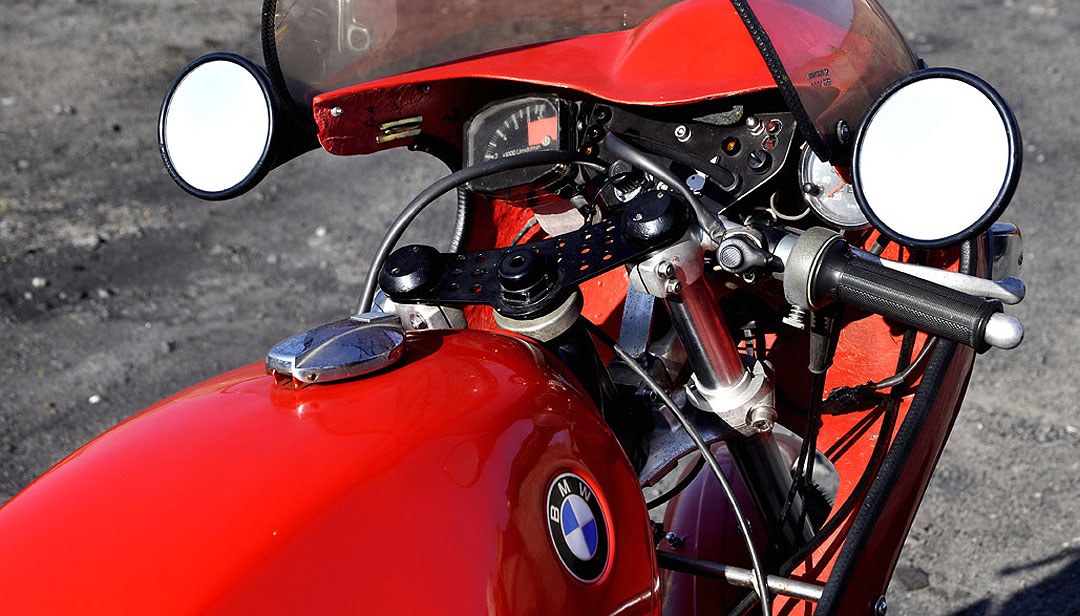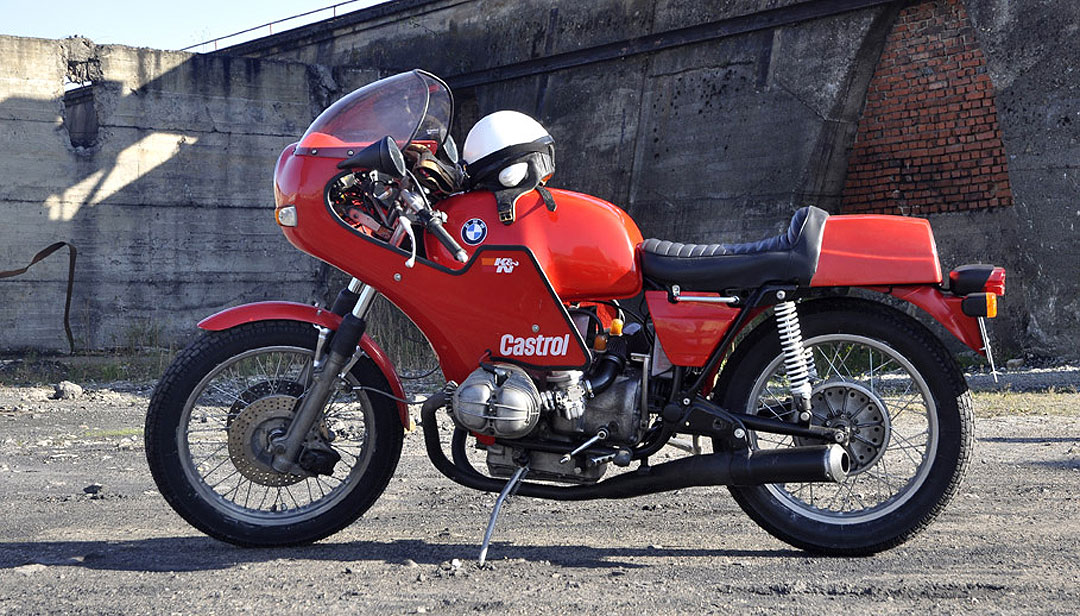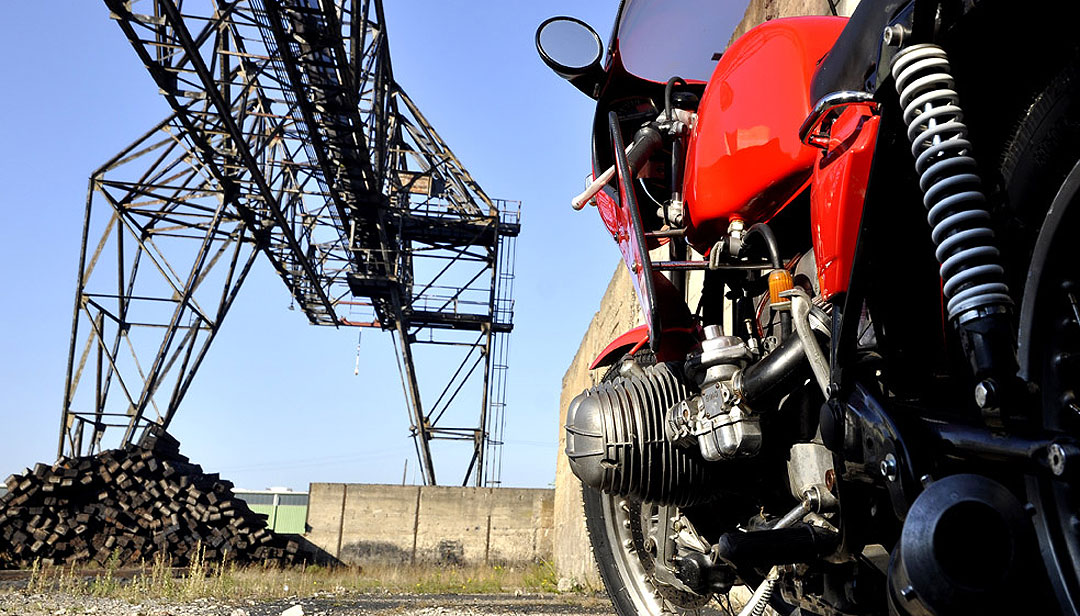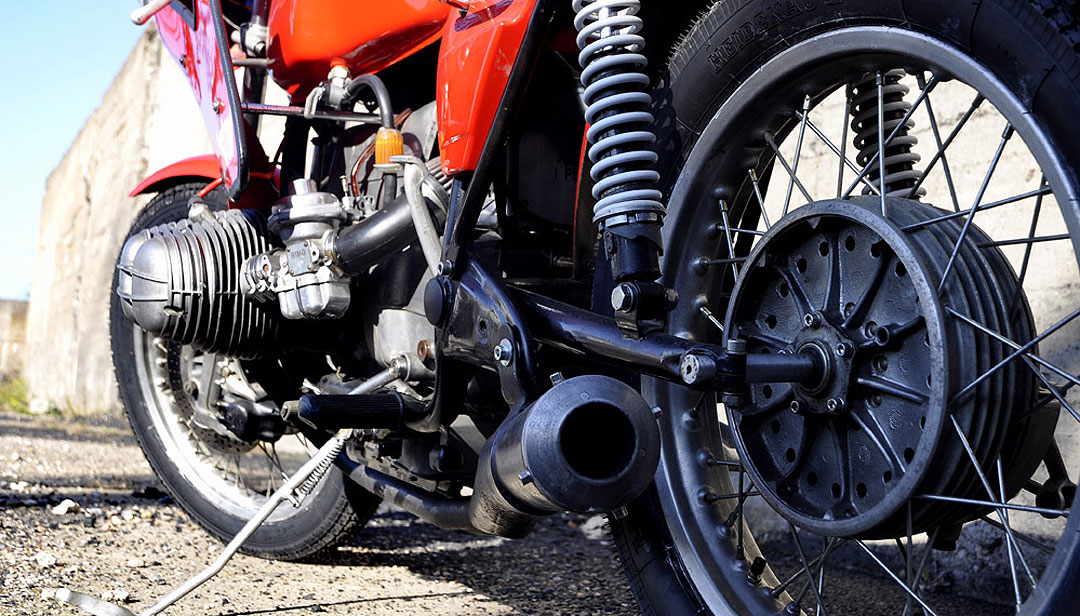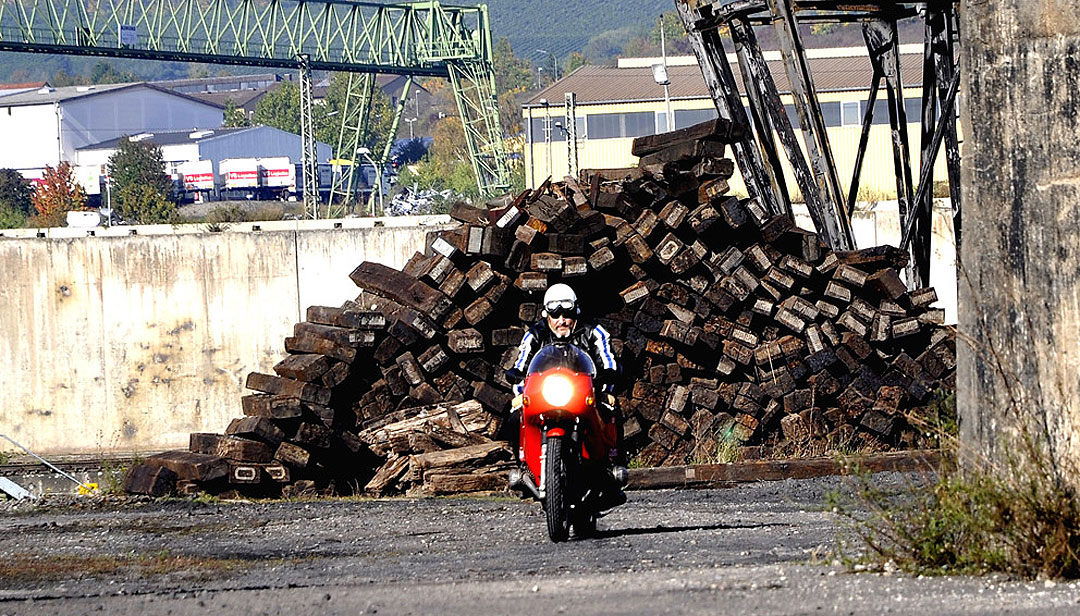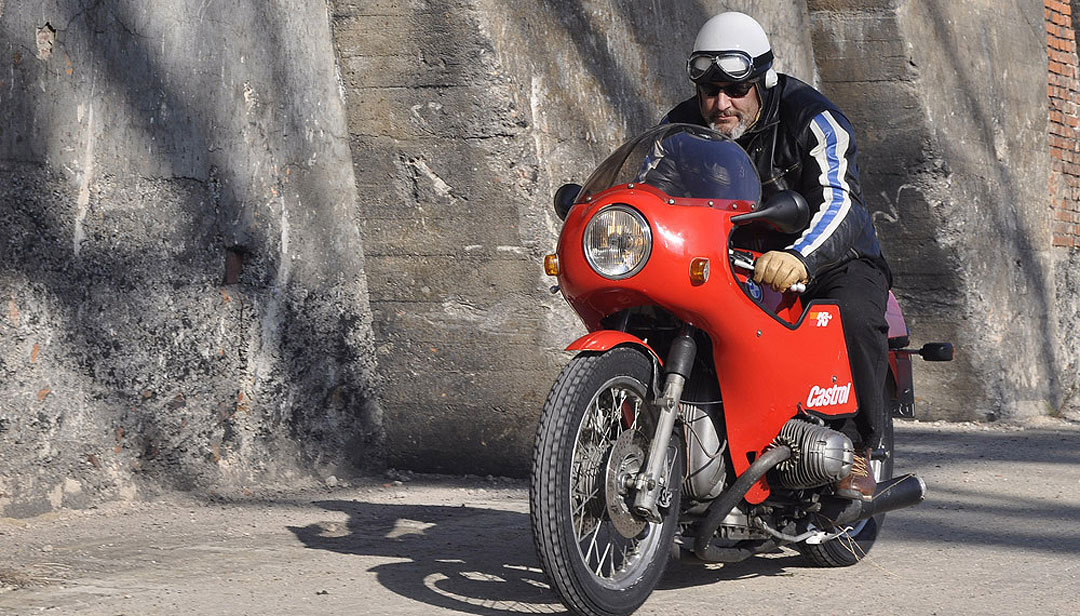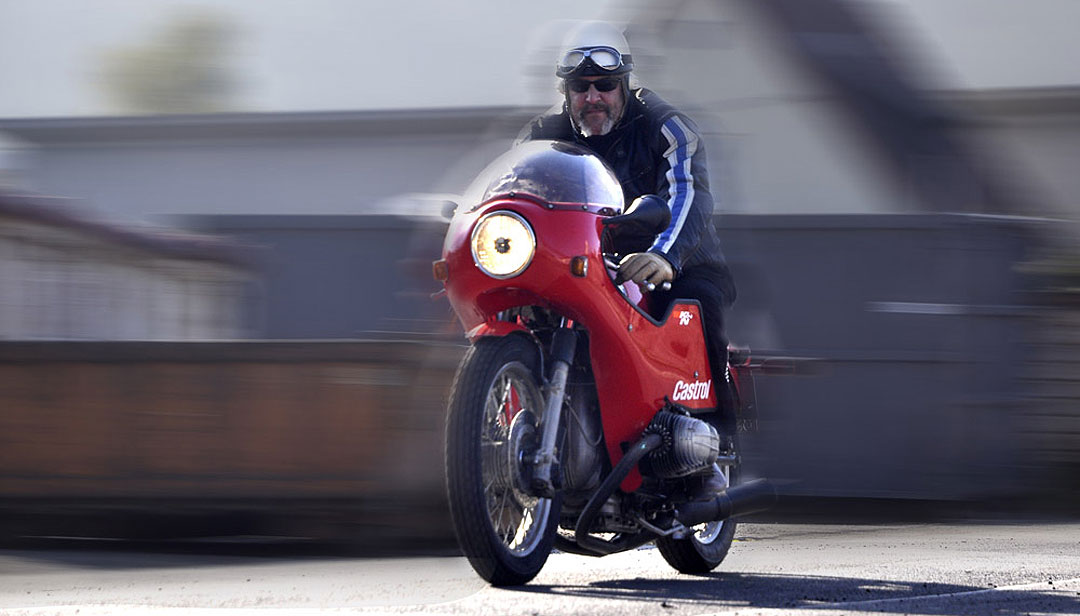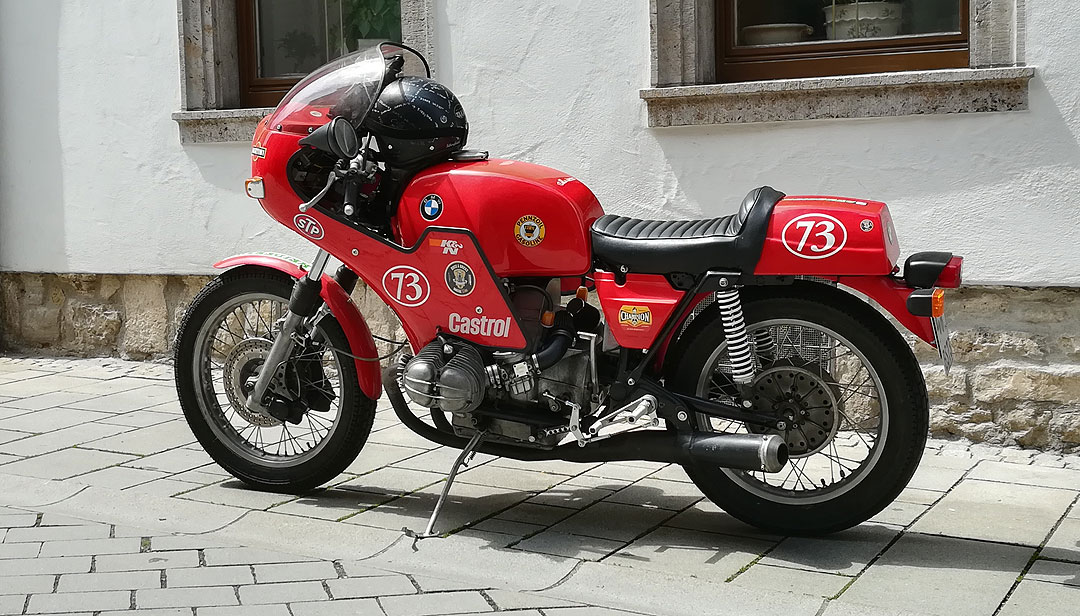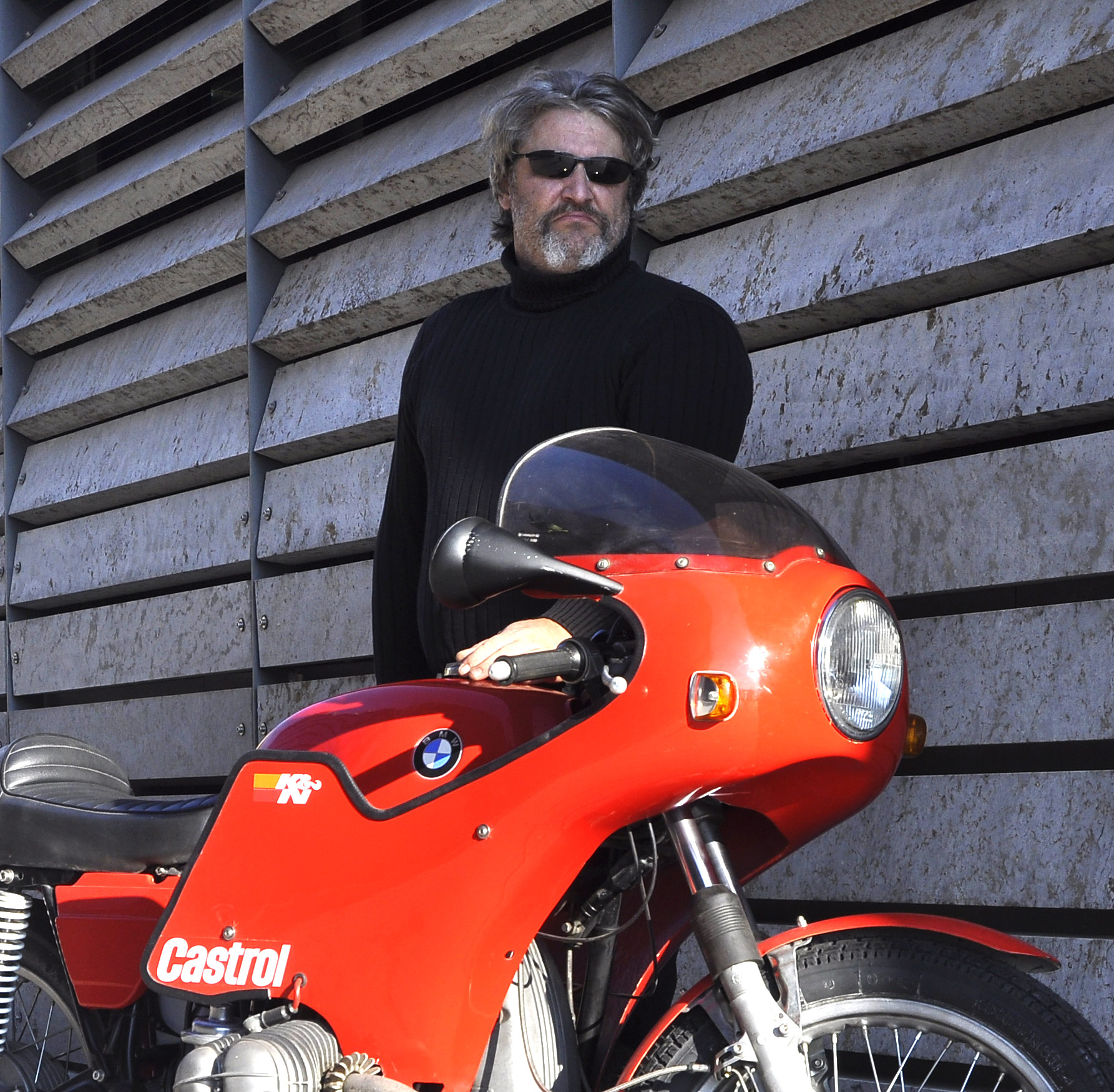 Old, completely analog oldtimer motorcycles are a bit more difficult to move and you have to be fully involved, but they thank you with fantastic emotions. To move Michelle gives me the feeling to play in a movie of the 30's, above me rattling biplanes, the ladies wearing costumes and hats like in Ascot and cars there are very few. Michelle is as fast as an arrow, because from the 70s – almost Hitech, the same is true for the "Flying Arrow".
BMW R 100RS, year of construction 1984
With the RS it is such a thing. That was my second motorcycle bought in 1985, BJ 77, manifold not yet blue 5000 km. At that time there was such a thing still. My first thousand ccm and I still have the feeling from back then at 20, when I drive them, no drug can do that, let alone a psychologist…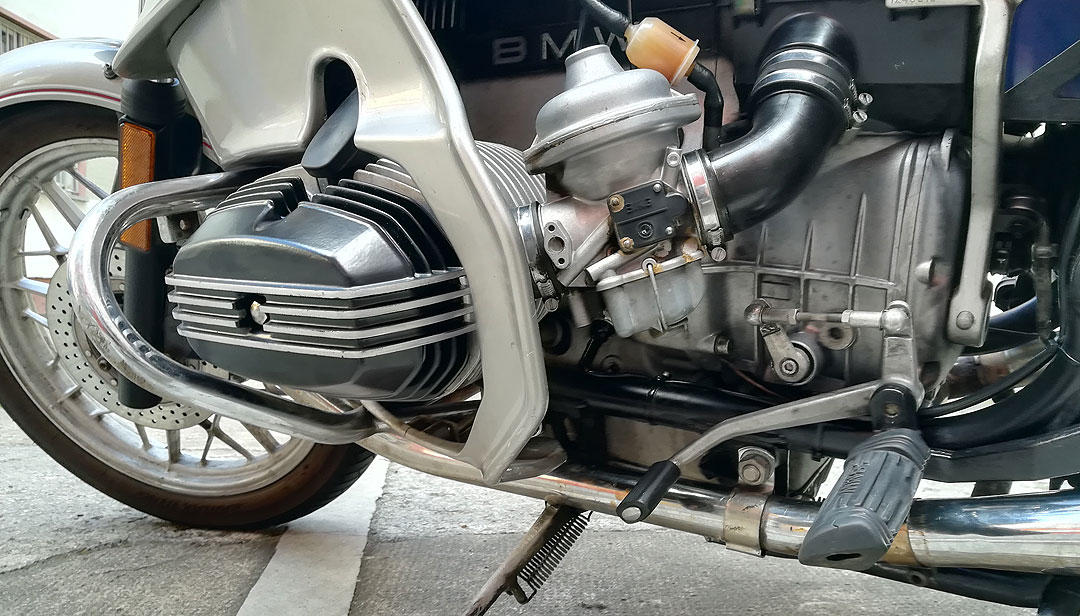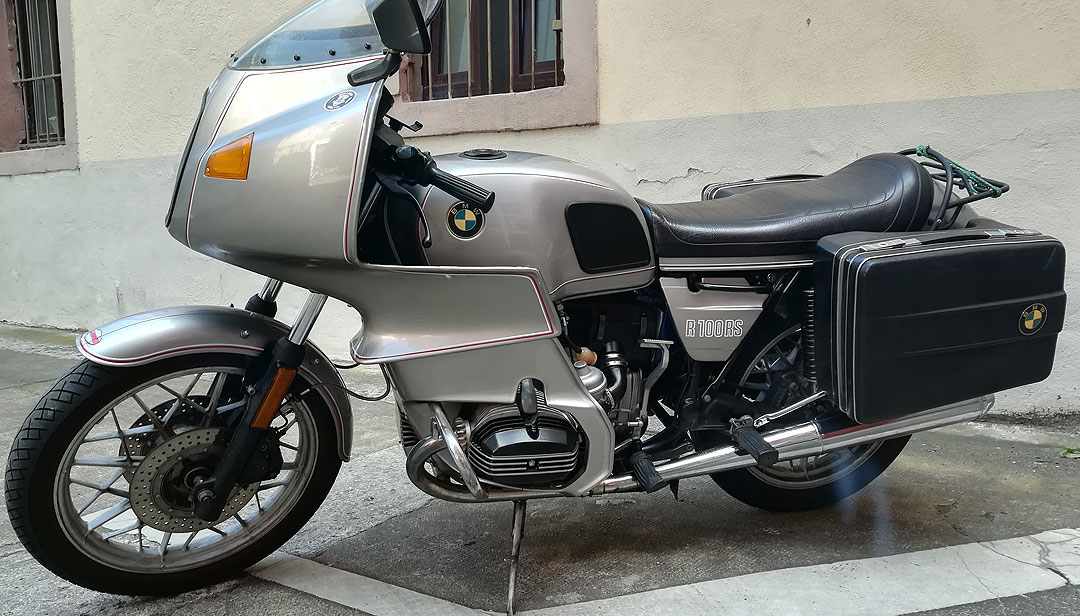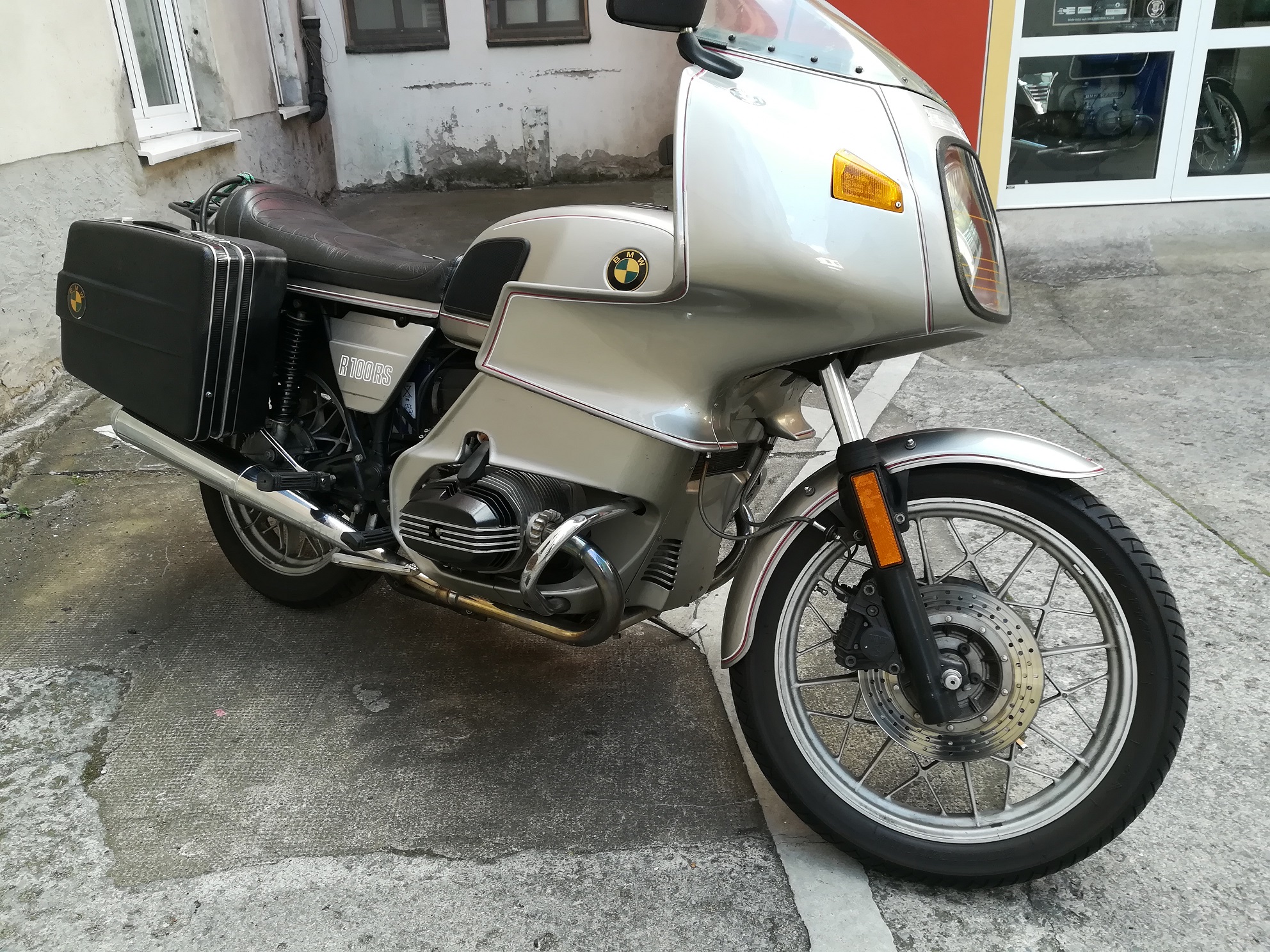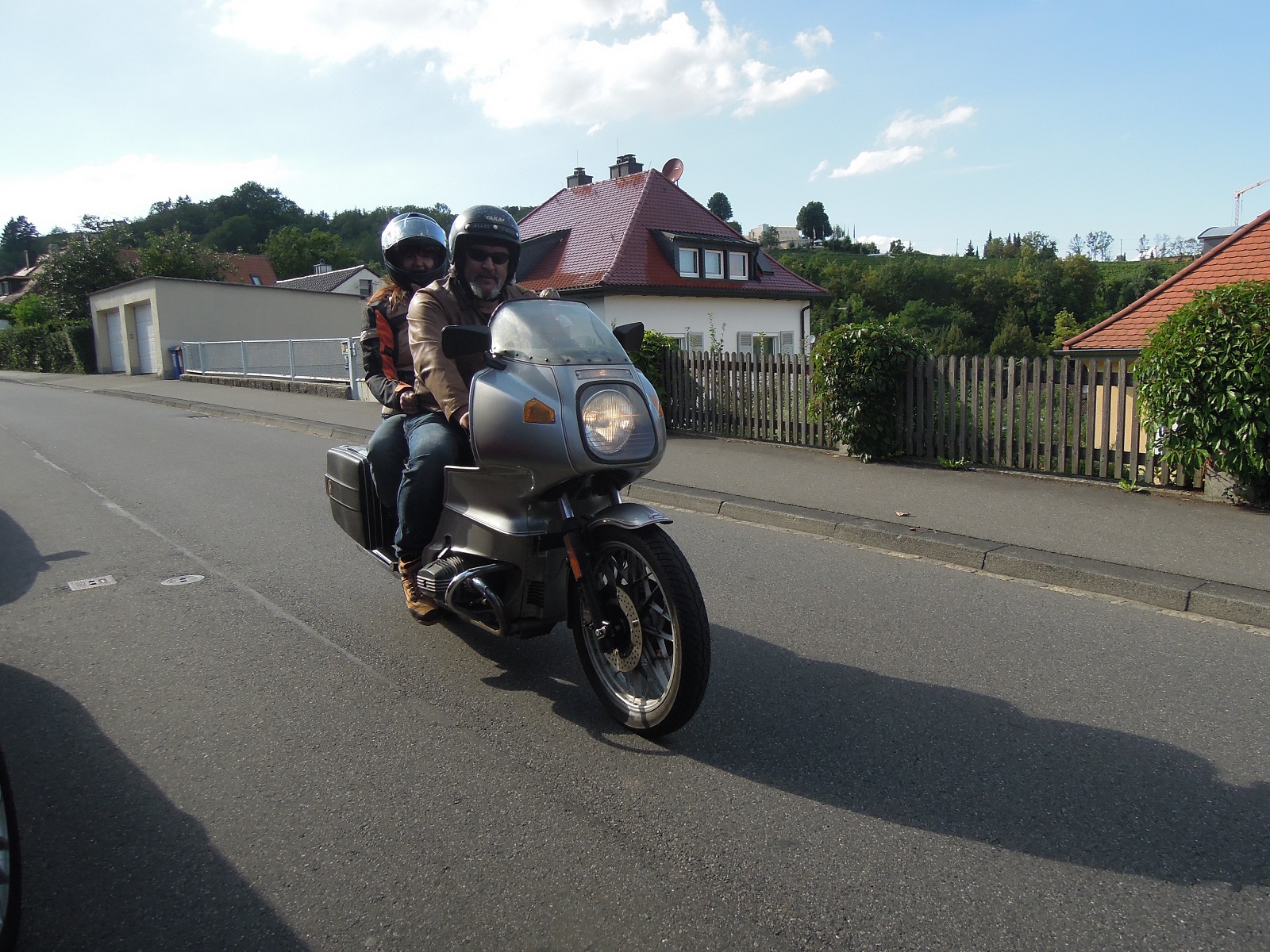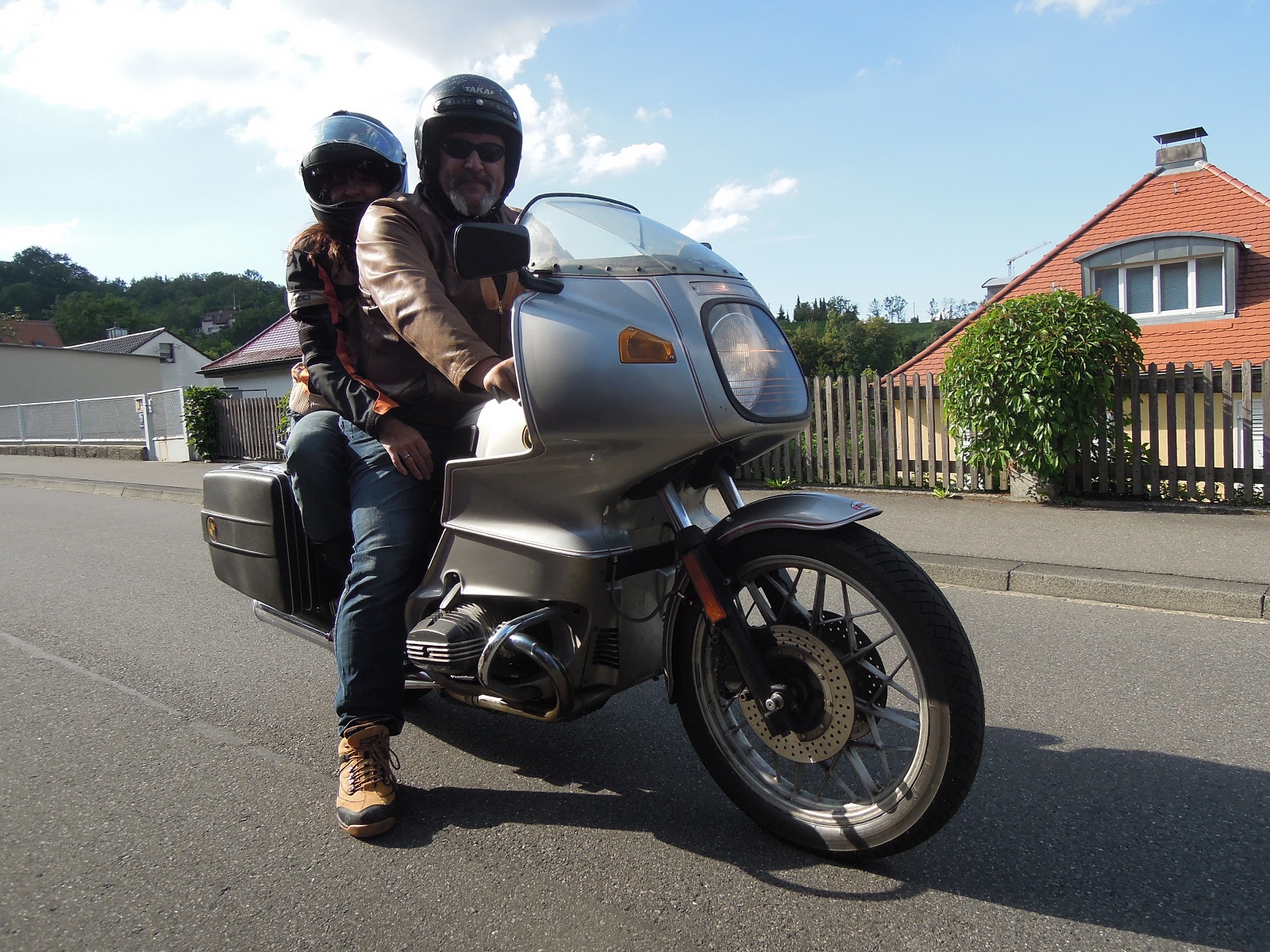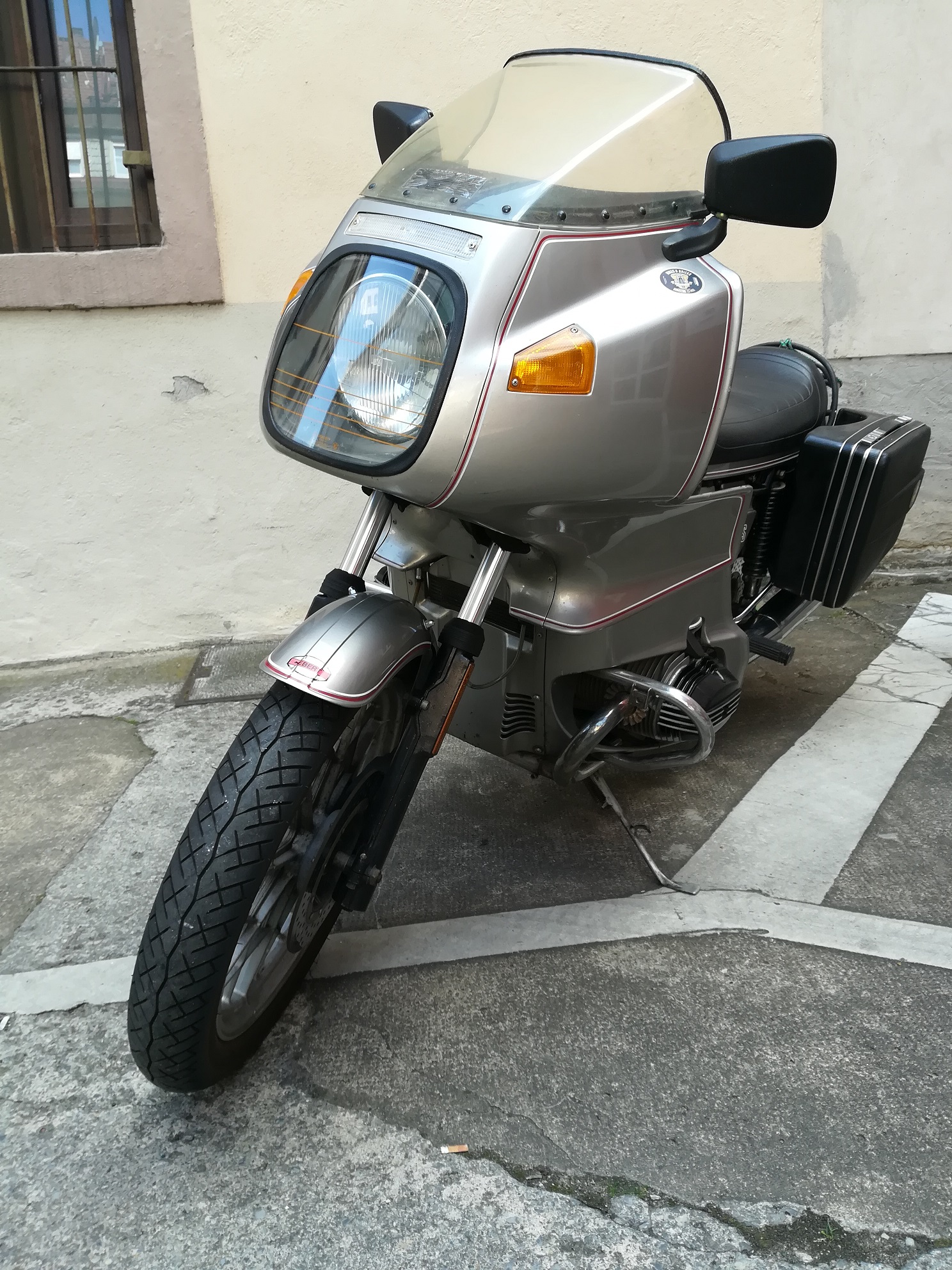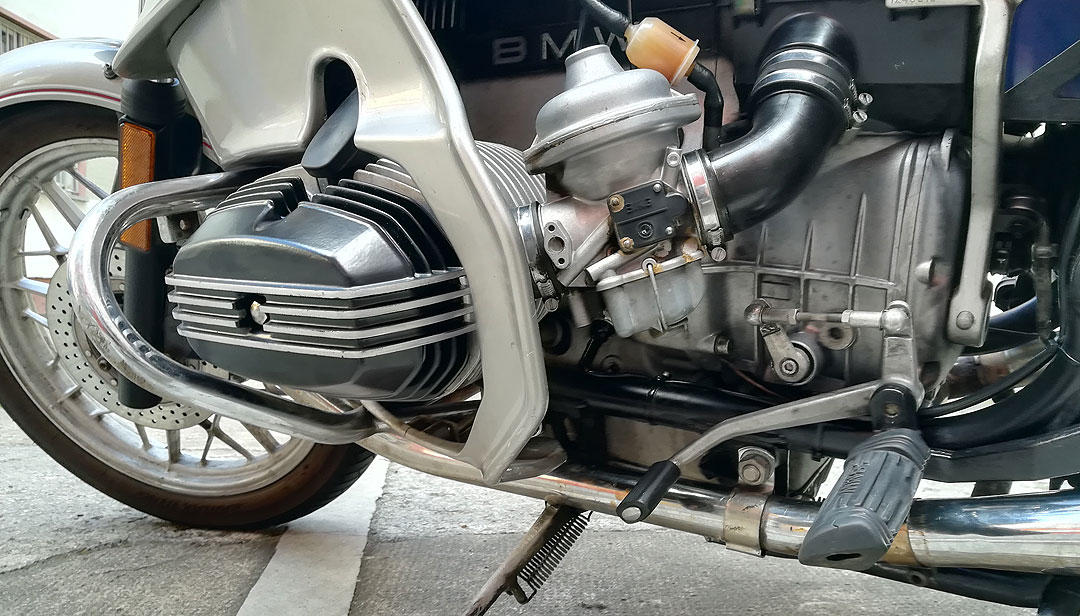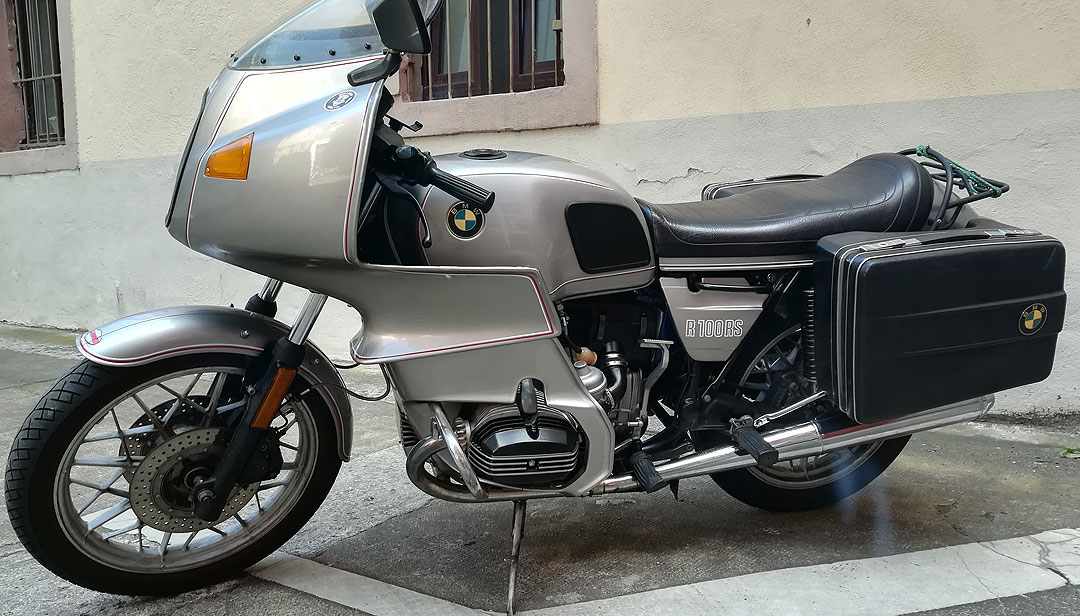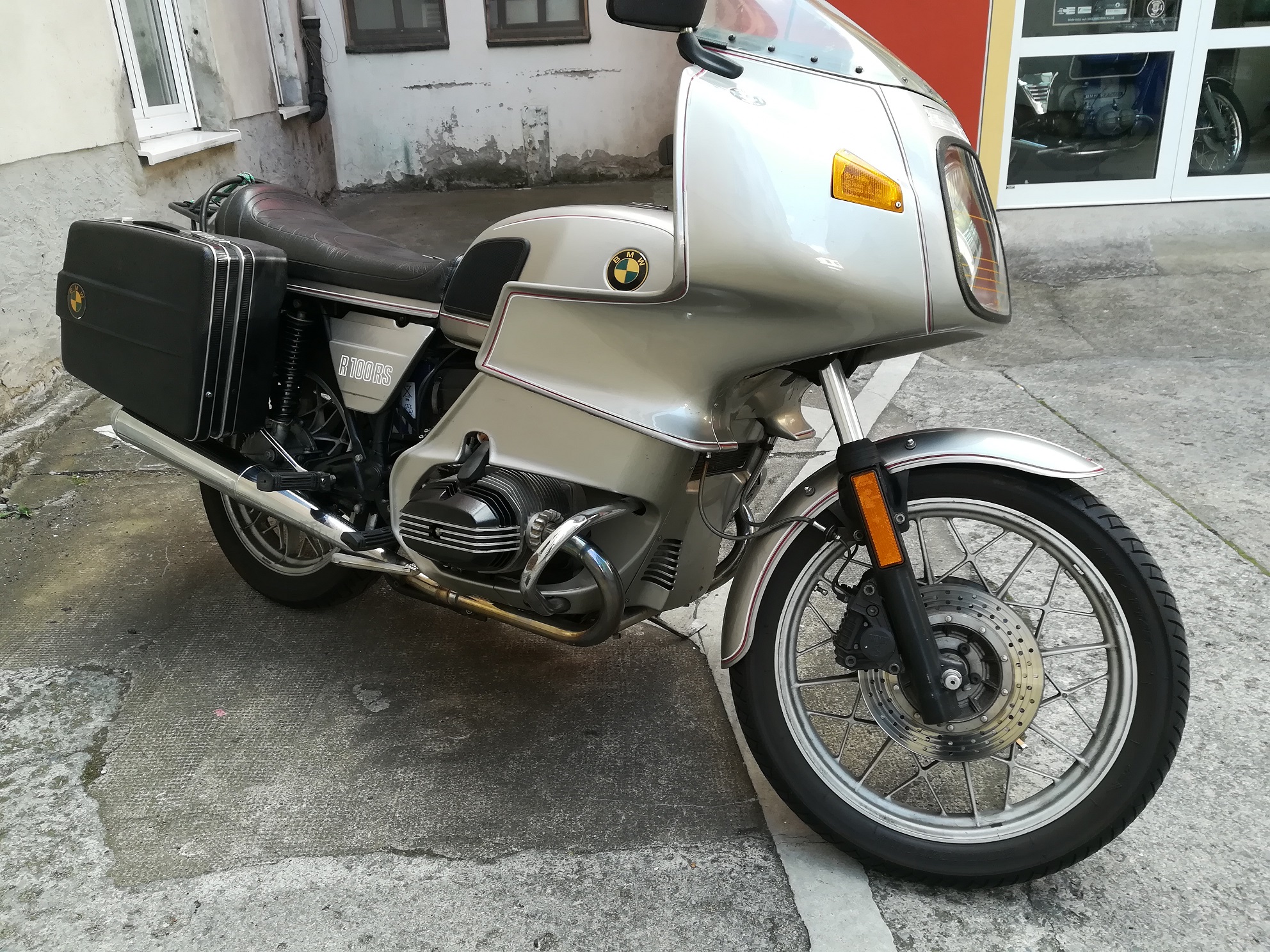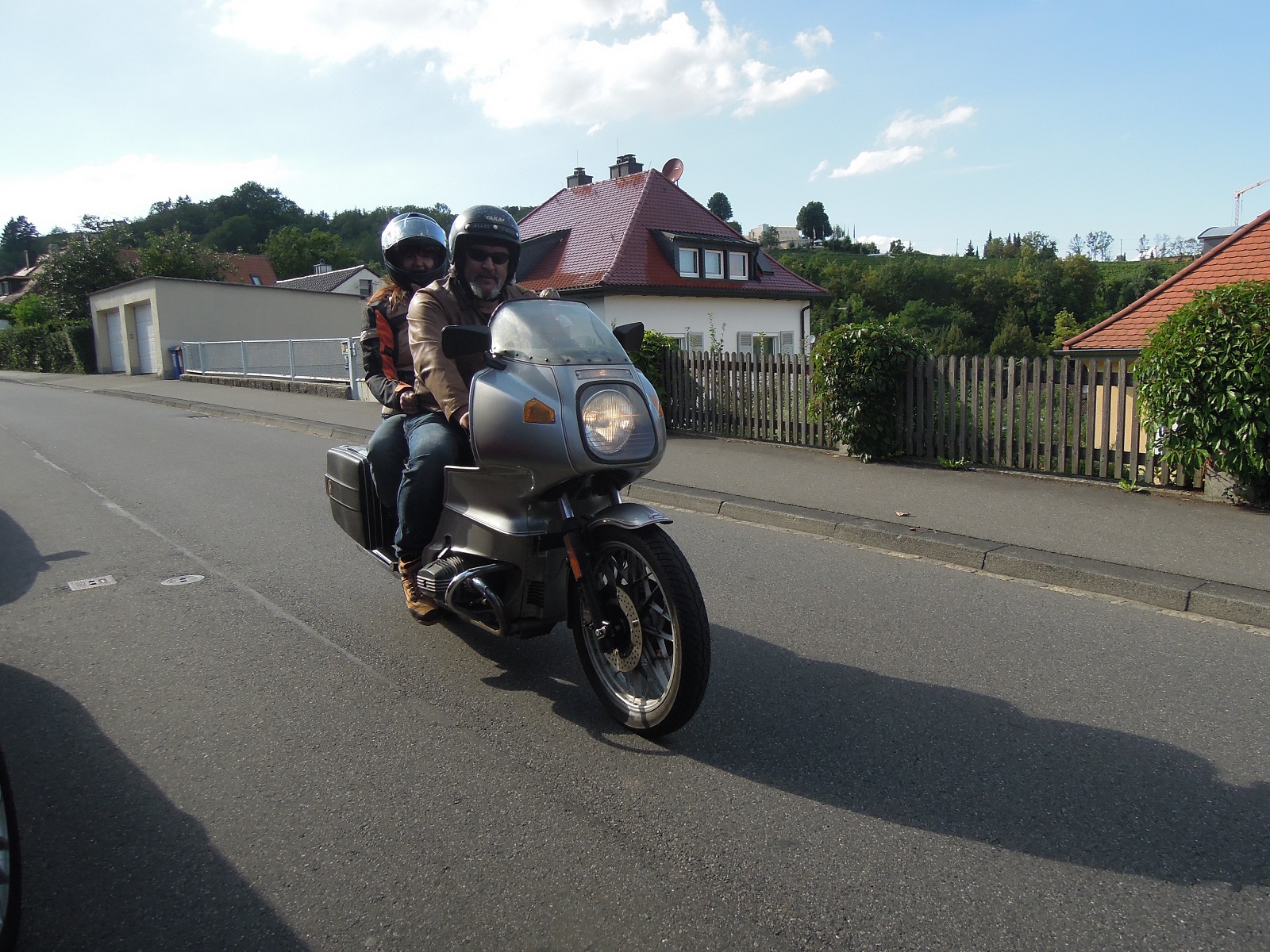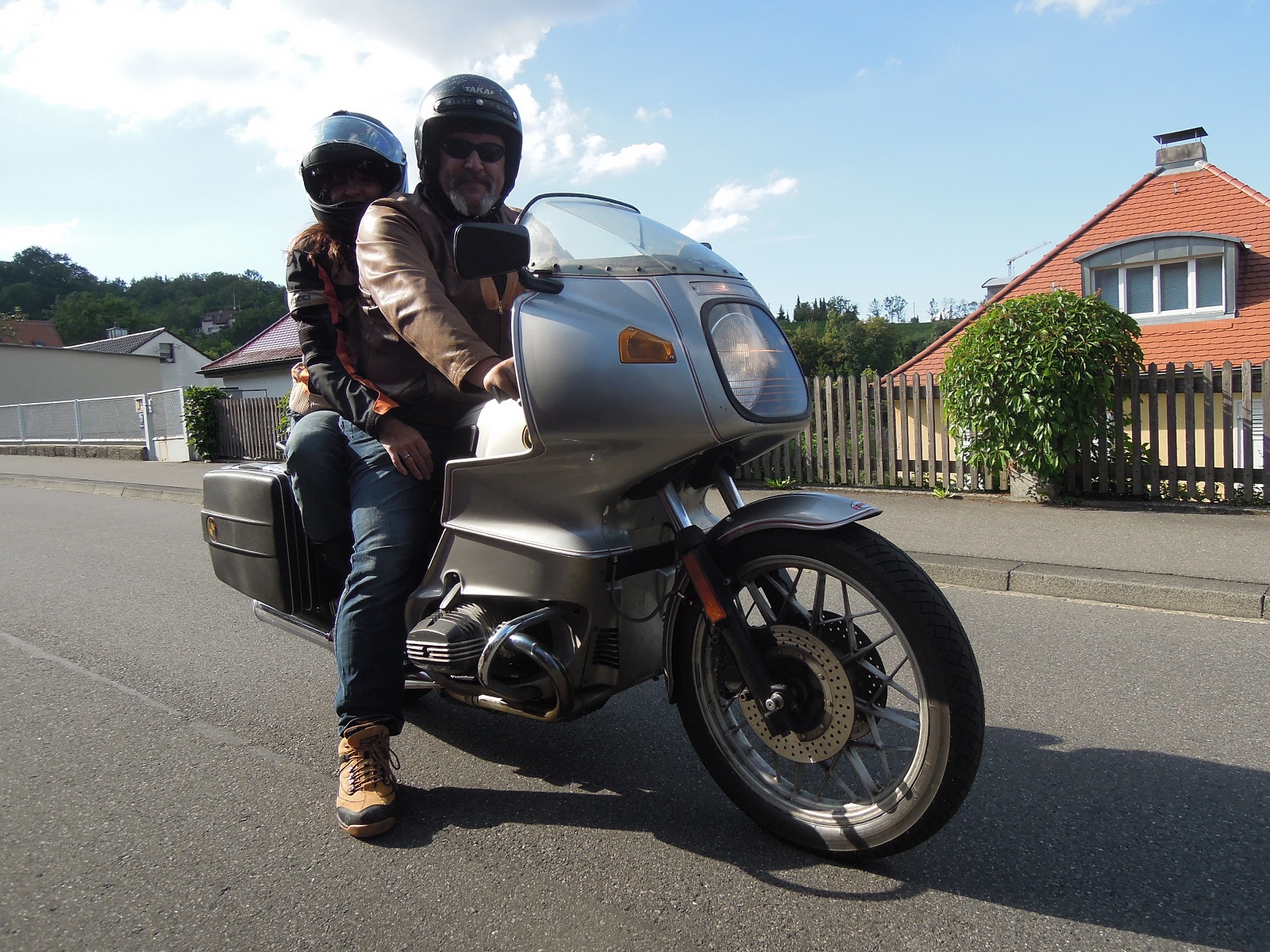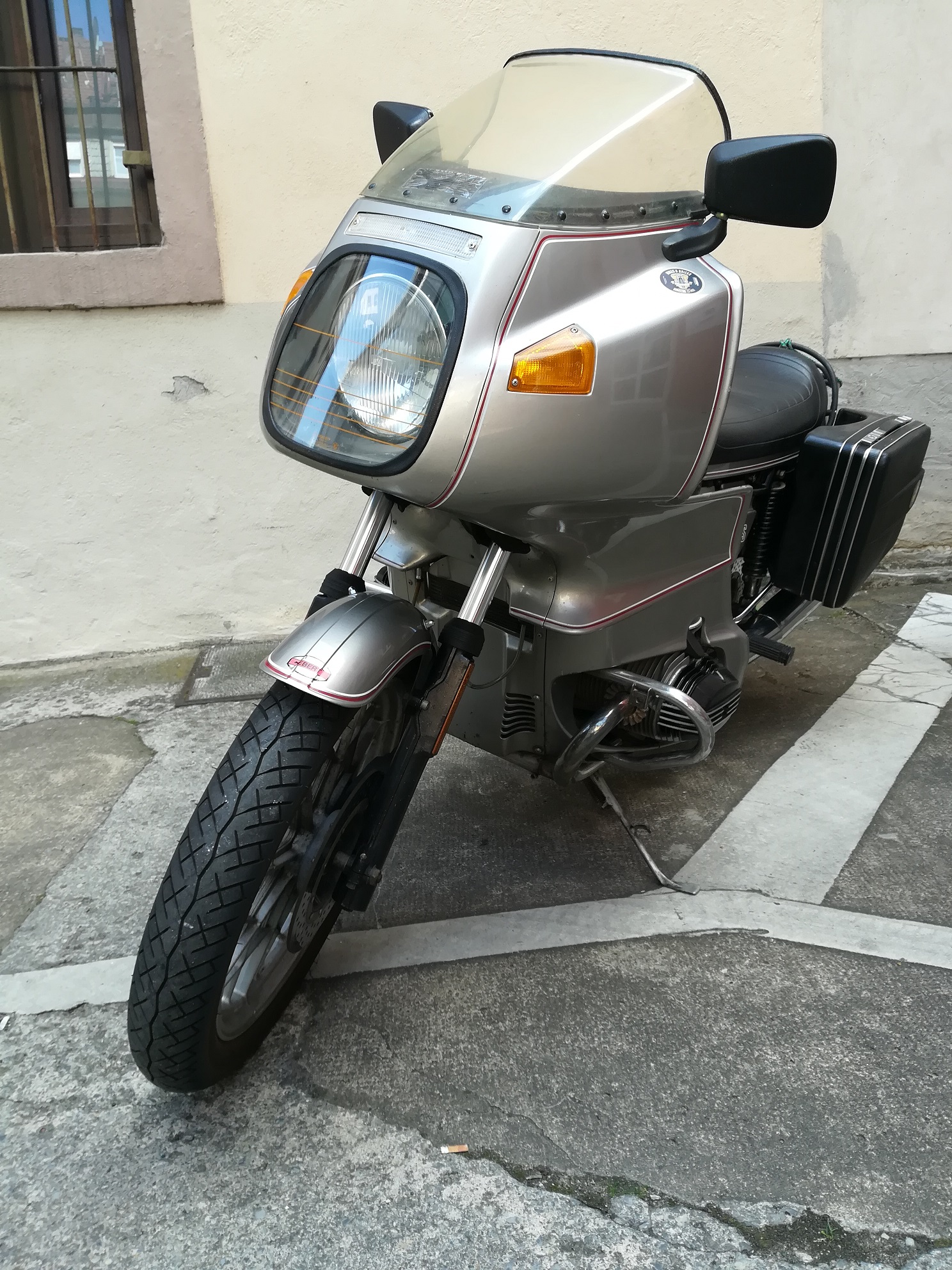 Yes, and I ran into "Edwige". Bj 84, a bit grey with a maintenance jam, it doesn't look like an oldtimer motorcycle yet thanks to the fairing.  I have repaired the maintenance jam and "Edwige" 2 years as an everyday vehicle used and maintained. Even Gabi, my wife likes to ride with me. But she prefers the GS…
GS or not GS – BMW R 100 GS, year of construction 88 vs R1200 GS, year 2010
To discuss this would go beyond the scope of this site and is already being discussed on the web and at the beer tables.
"There is a life after the GS" I say after selling my tuned 2010 (132 hp). It's almost unbeatable on the mountain, but at some point it was too heavy – too upright – too comfortable, too perfect, and then, as my top bike, not enough power – too little sporty. But that's where the guys from "Hufelandstrasse" are working on.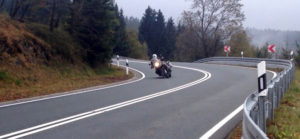 Yes and there I ran across an 88 GS and I said to myself, if already a GS then an old one. I don't feel that the GS is an old-timer bike, although it is one.
A bit of what to do, but now she rides tip top as an everyday and shopping motorcycle. Even a 4500 km Romania trip 2018 with Enduromania excursions she survived without complaint despite offroader inserts and crash. Just GS!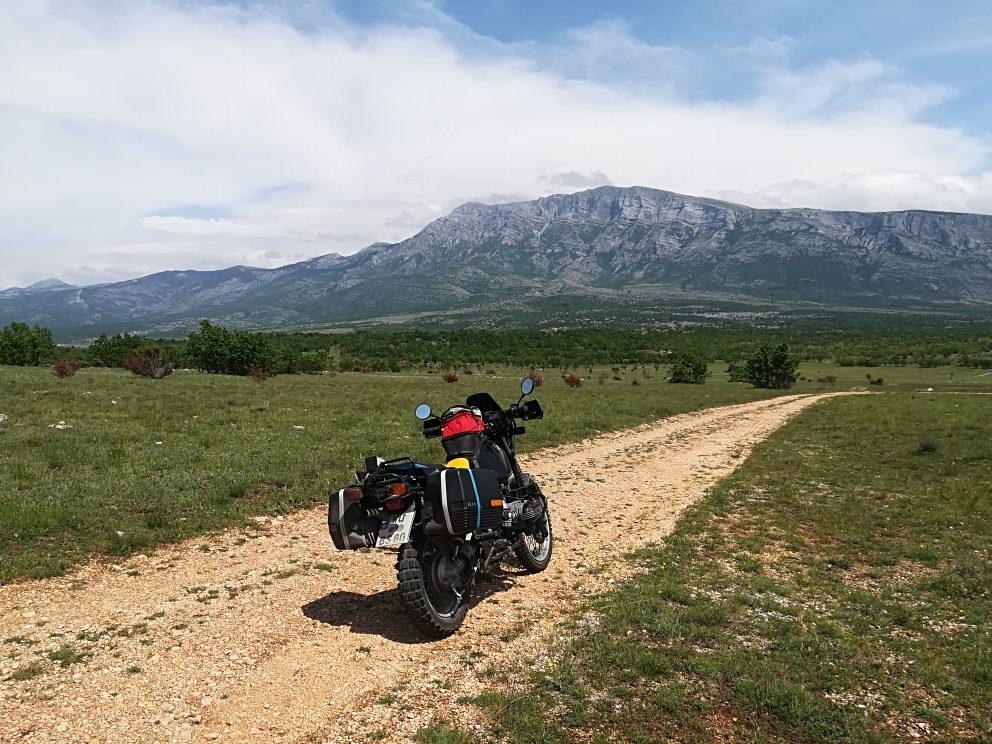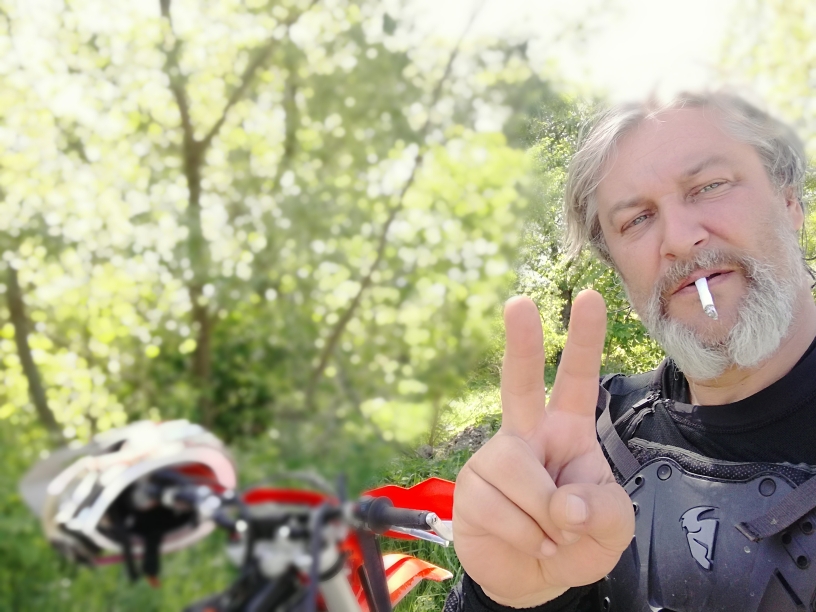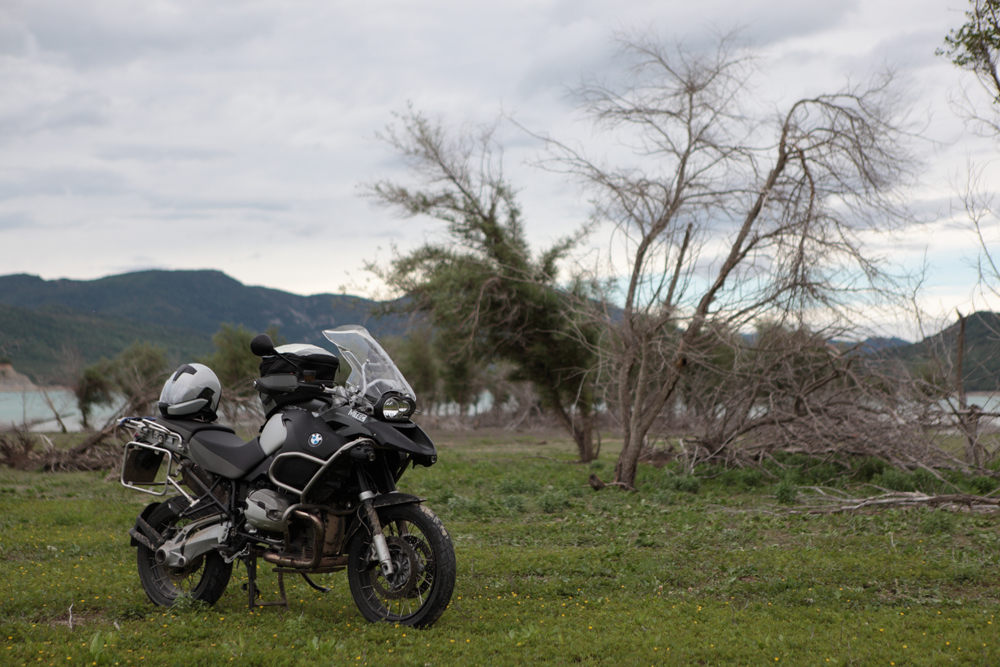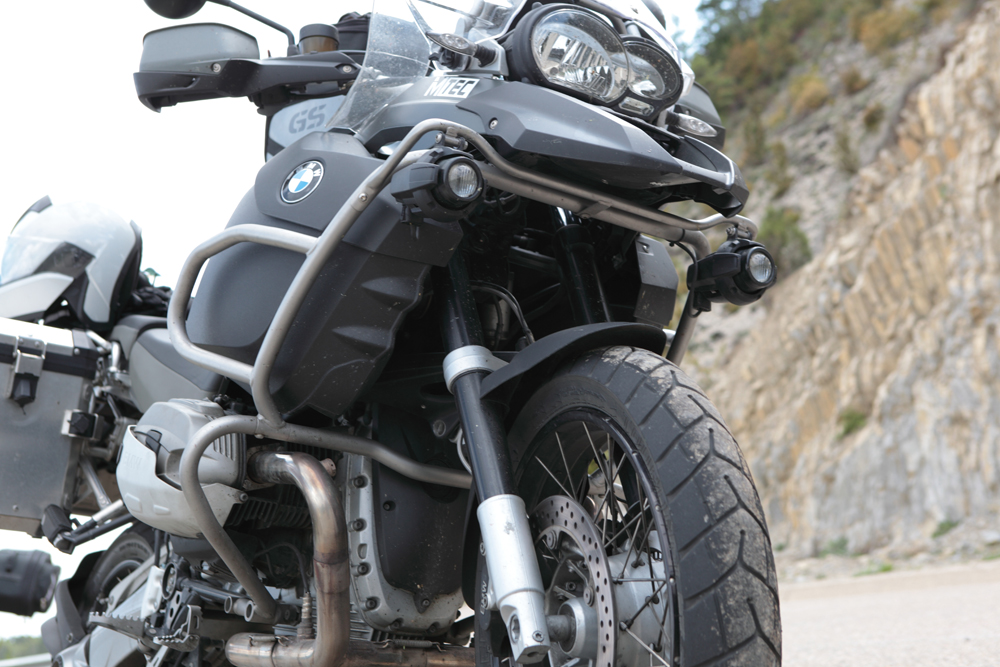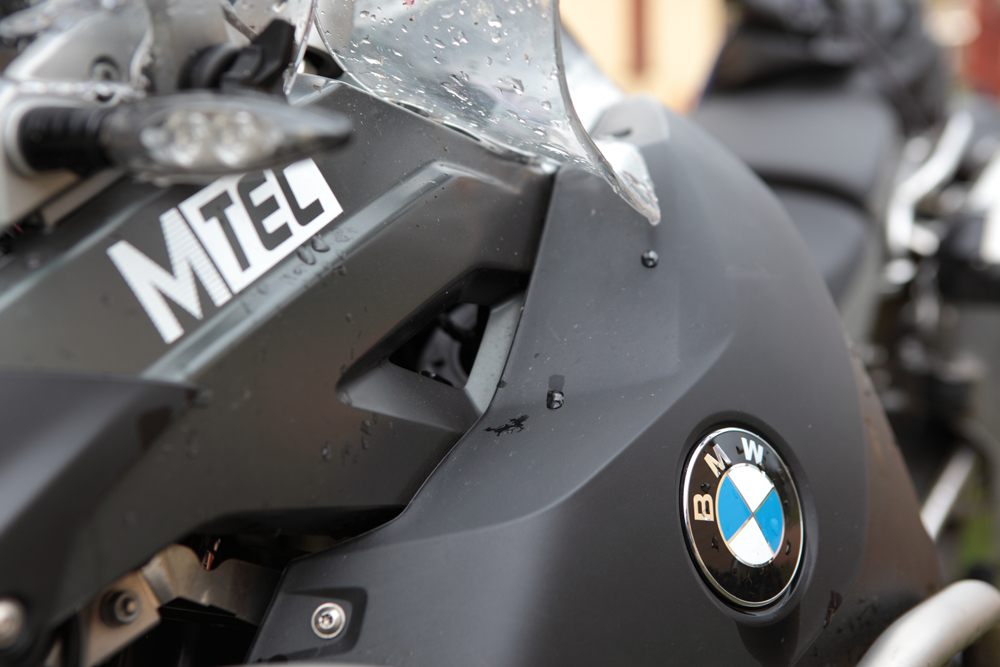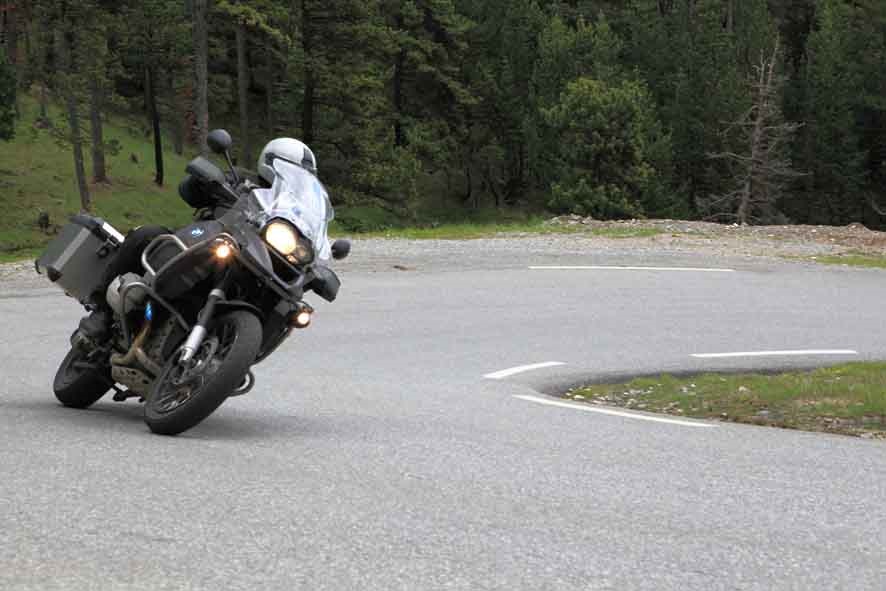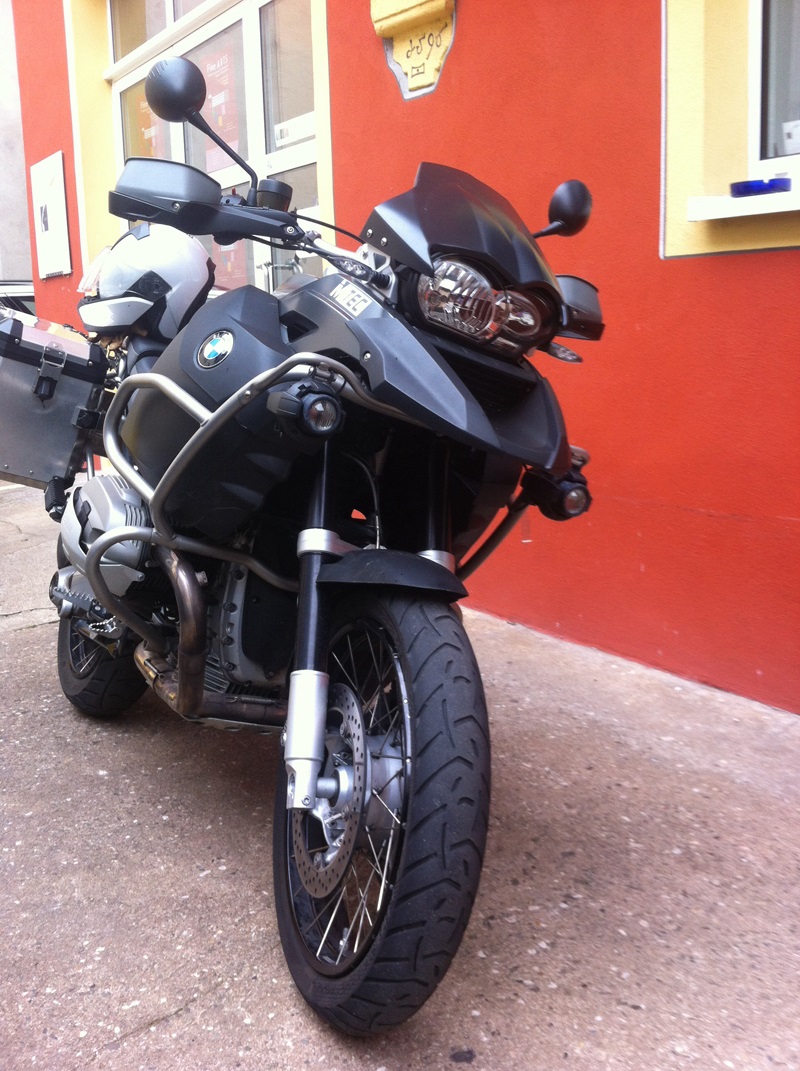 GS-auf-Tagestour-in-Nord-Sp
Gs-im-Lieblingsrevier-Pyren
GS-getuned----20-PS-unter-d
Die-Gs-vorm-Atelier-mit-kle