A design motorcycle – so to build a custom bike is arbitrarily difficult, because everything you can imagine is possible. The range in style and technology goes from the Flying Arrow, an oldschool Caferacer in the style of the 50s, through the BMW K1600R naked – high-tech state of the art and the Harley Davidsoon V-ROD limited, an aesthetic power cruiser, to the Alien Raptor BSAR, one of the last dinosaurs as a road racer. But what comes next? An Aprilia Vintage -Road -Racer has just been finished in Mai 2019. Is the next projekt the STEALTH ZERO E?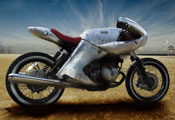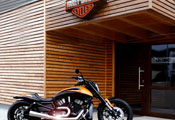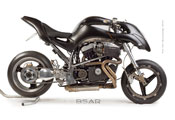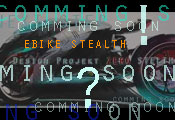 New 2019 Aprilia Vintage-Road-Racer with Superbikedesign
Italy, German place of longing also for motorcycles, whereas the heart of the SL Falco 1000 comes from Austria. In principle the Falco is an RSV Mille if you give it back the right ingredients. You can also overdo it, but see for yourself: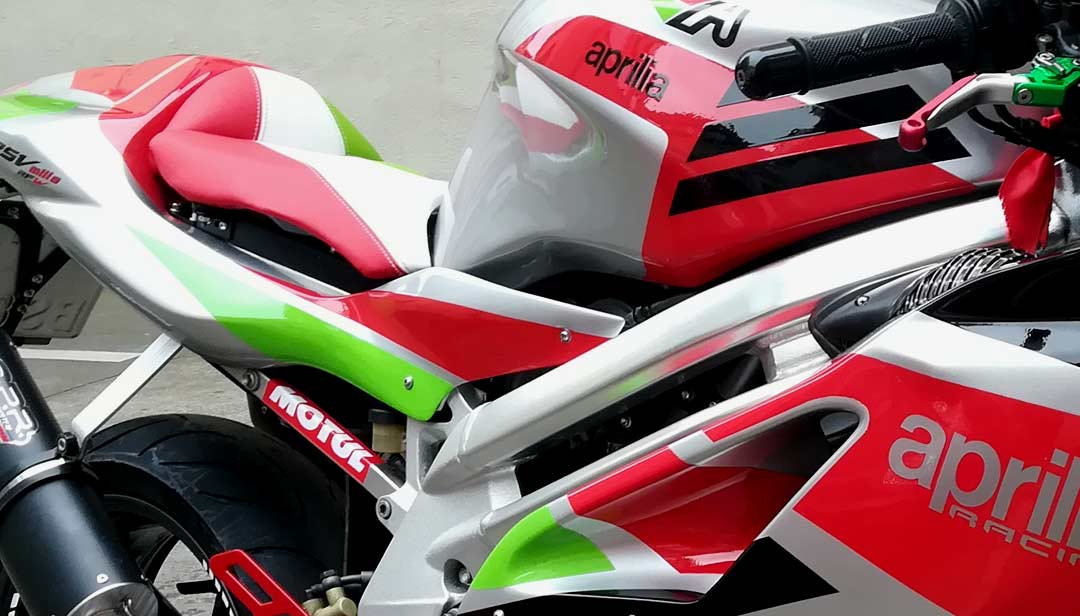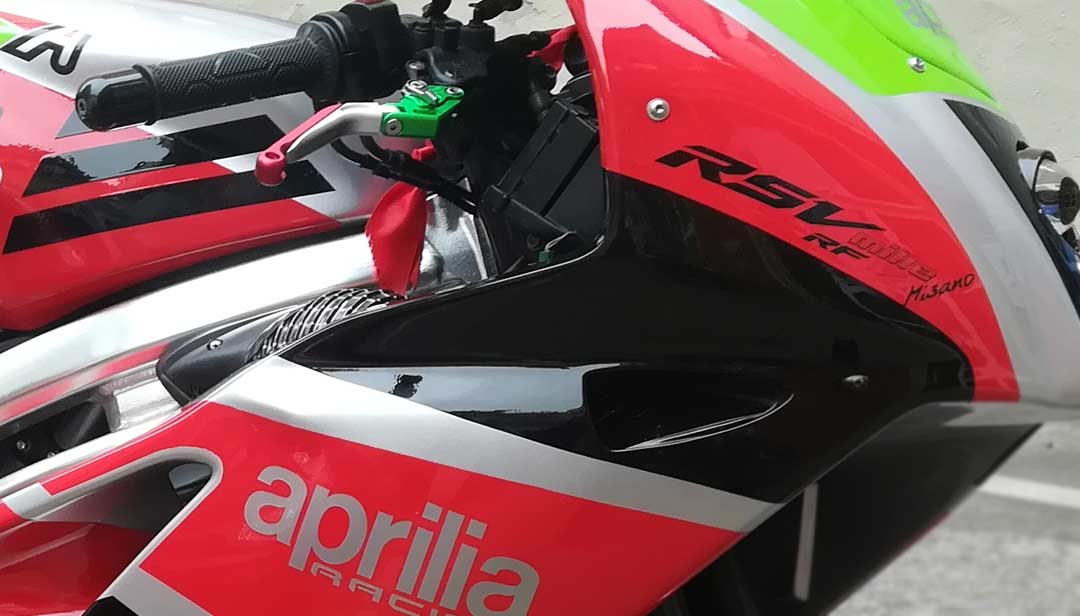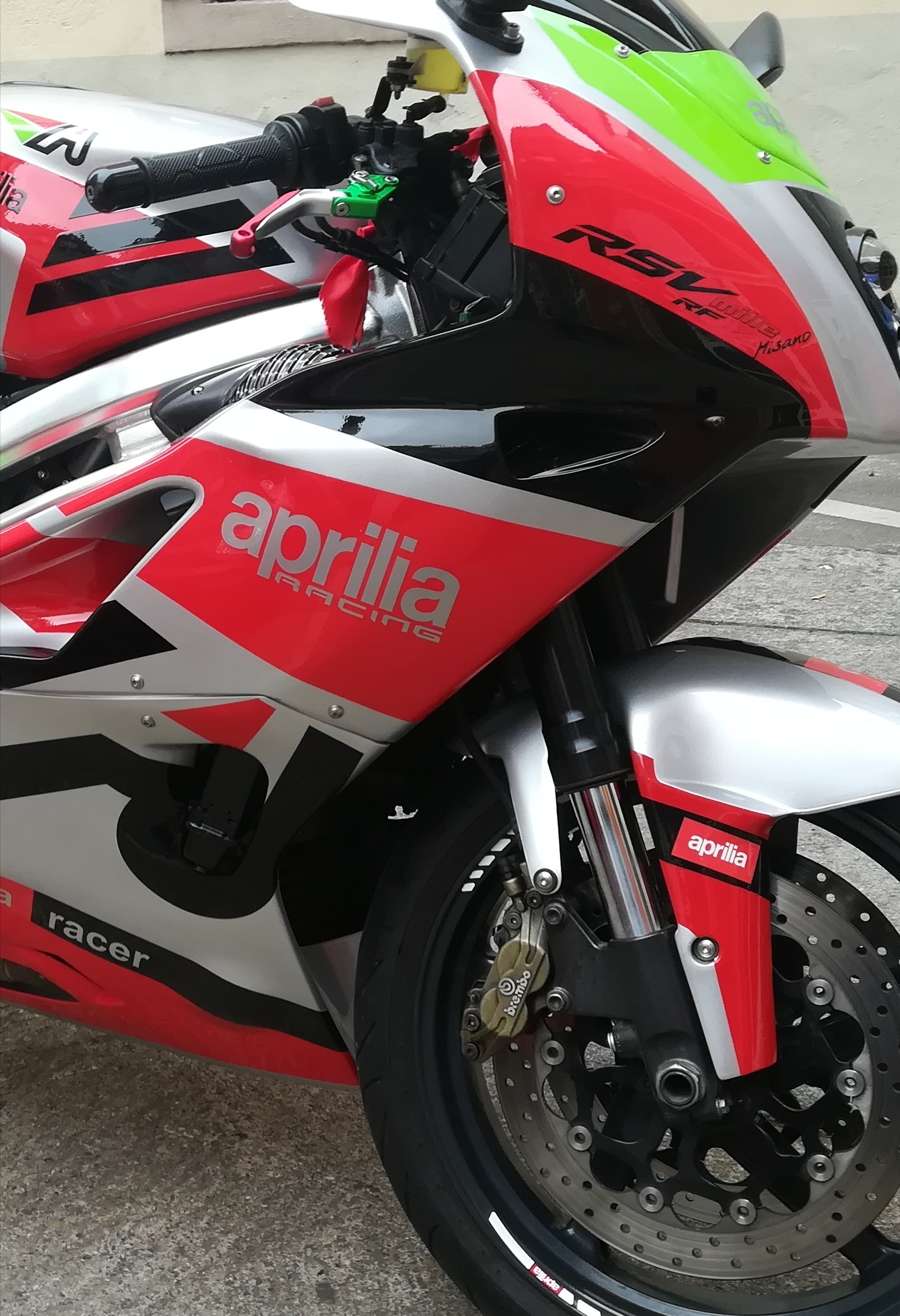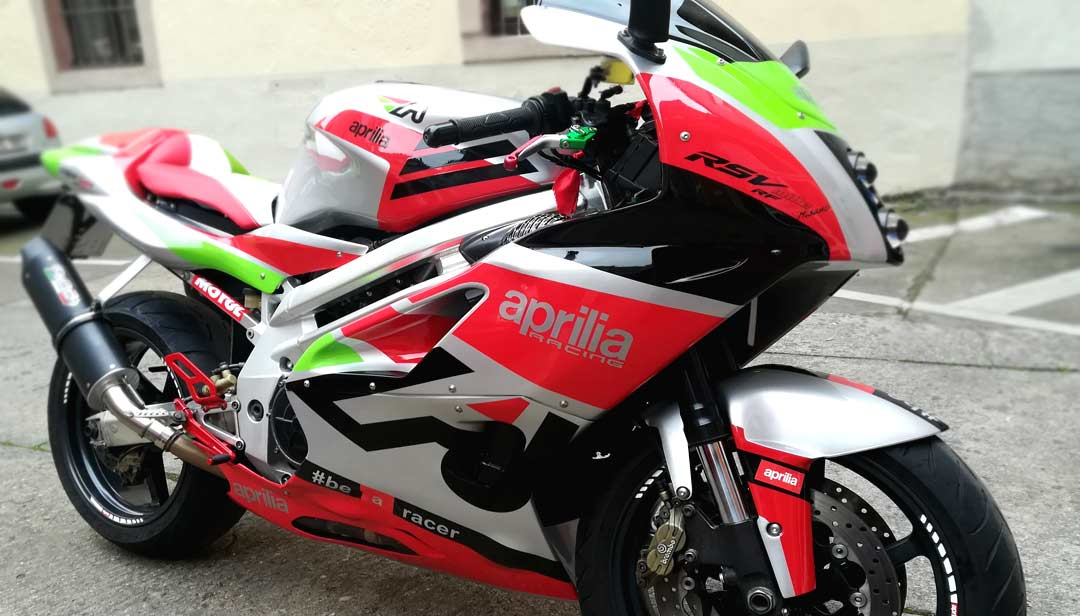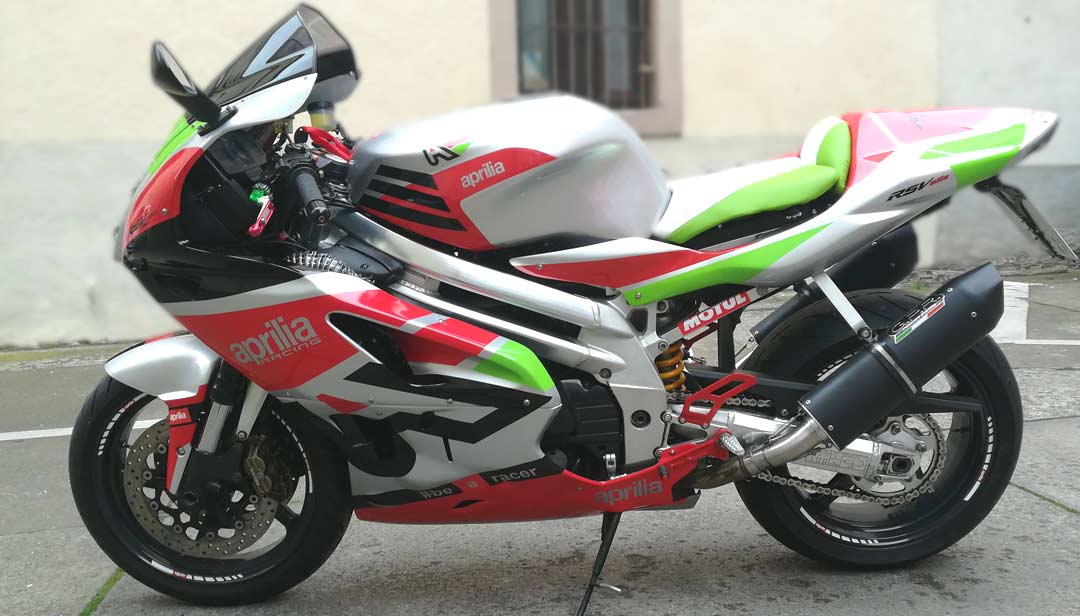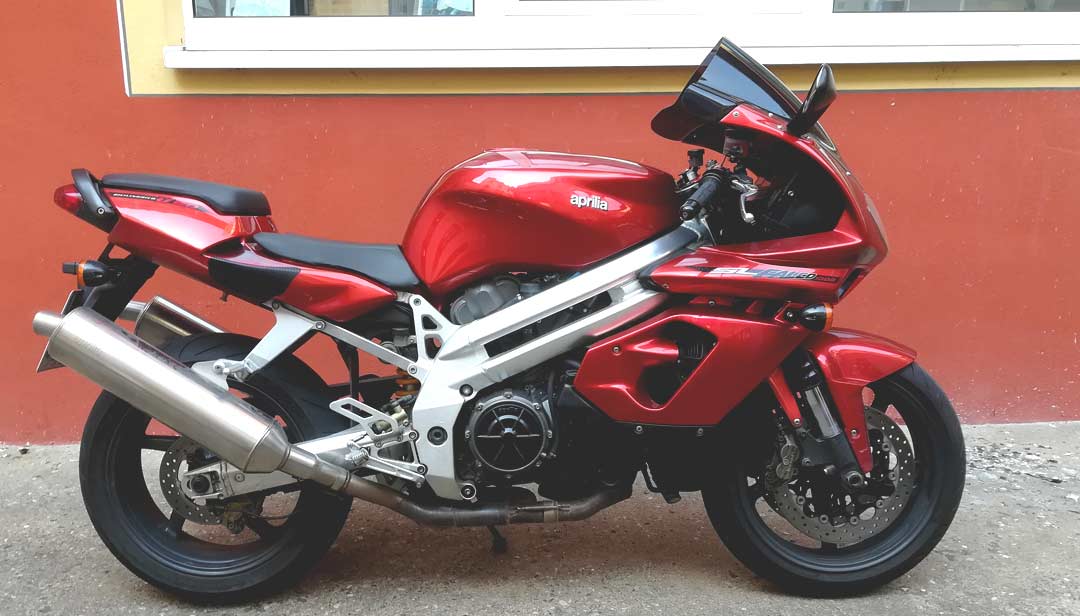 Aprilia-Superbike-RSV-Mille
Aprilia-Superbike-RSV-Mill3
Aprilia-Superbike-RSV-Mill4
Aprilia-Superbike-RSV-Mill5
Aprilia-Superbike-RSV-Mill2
The racing fairing was modified strongly, the rear 30 mm higher and the seat again 25 mm, fork put through and so the good Tourer became a hot racing device in the design of the Superbike WM 2014. 180 cm one should be already…
Flying Arrow, BMW R 100 year of construction 77,
"Scherb" tuning
My homage to the beautiful old 2 valve BMWs.  The Fascination of aviation.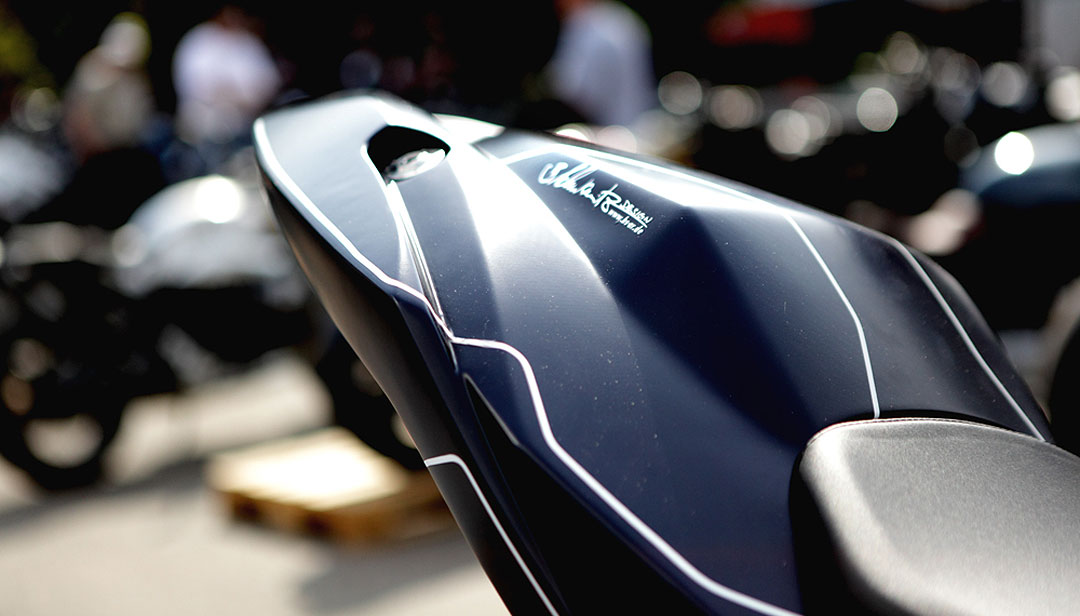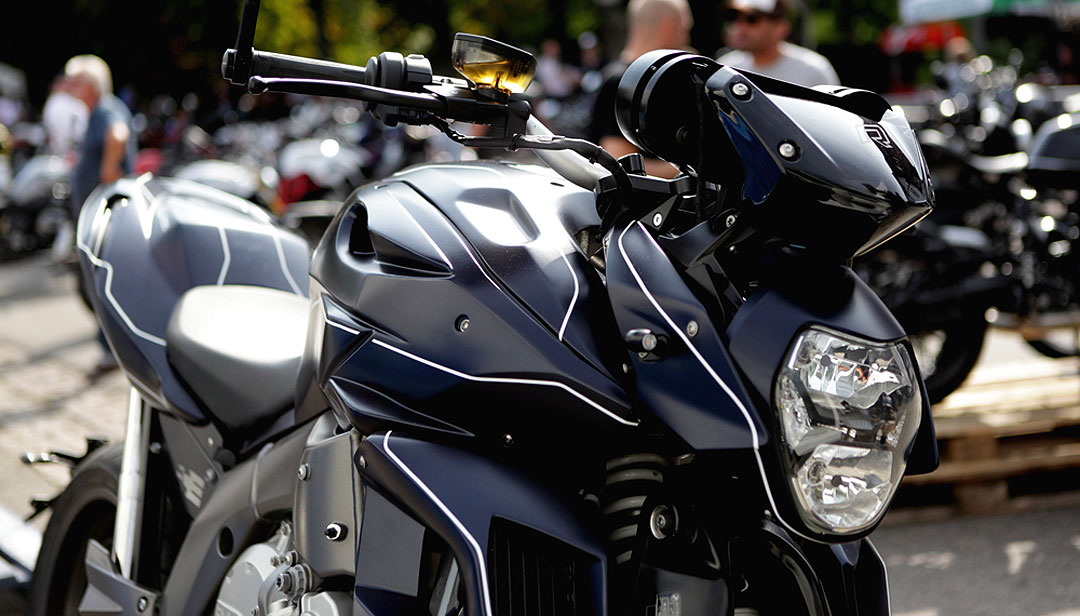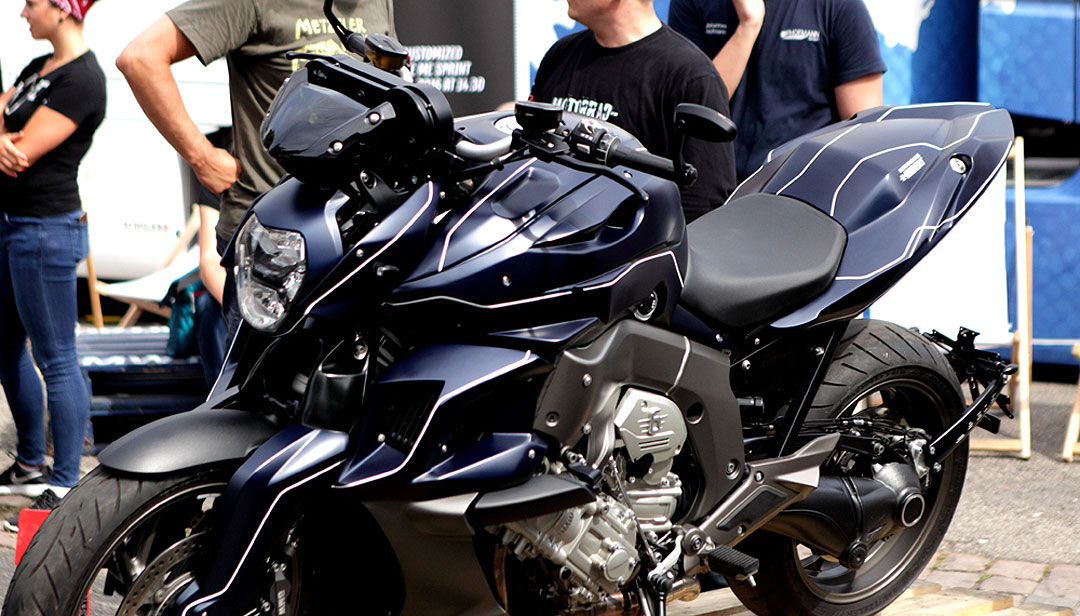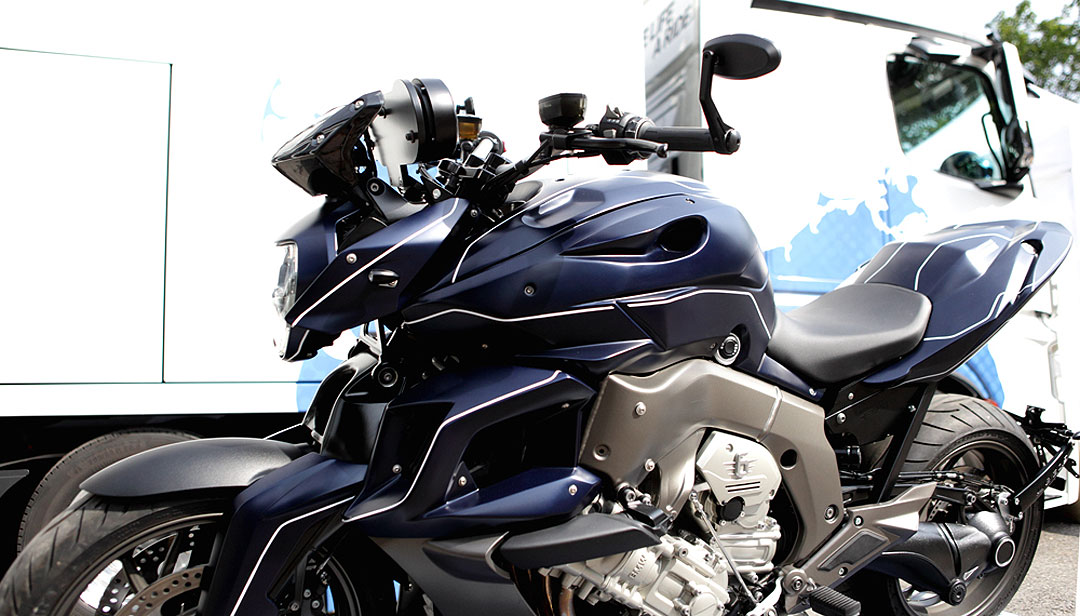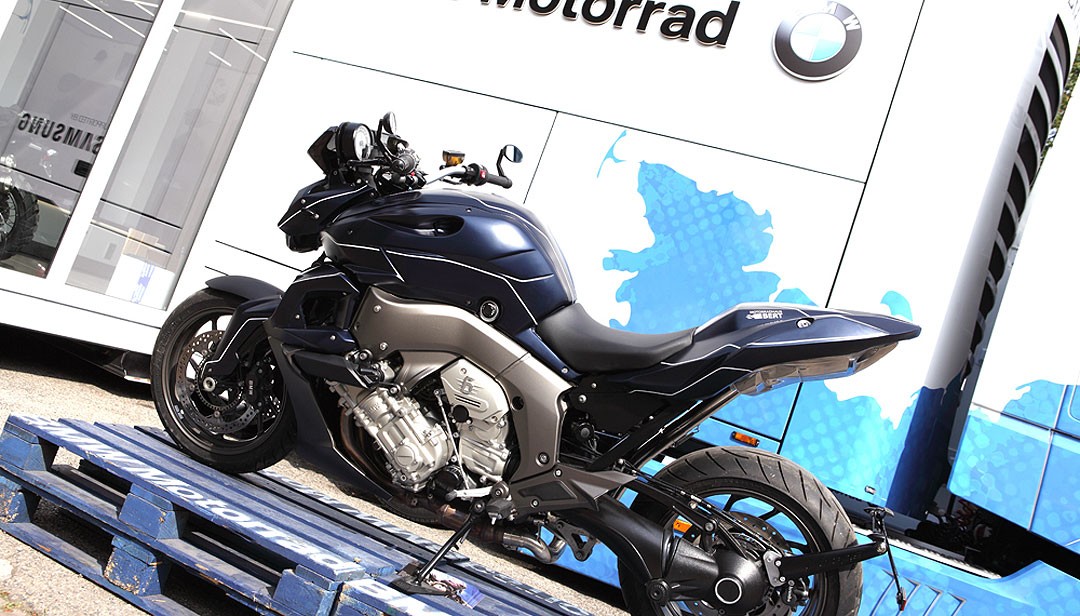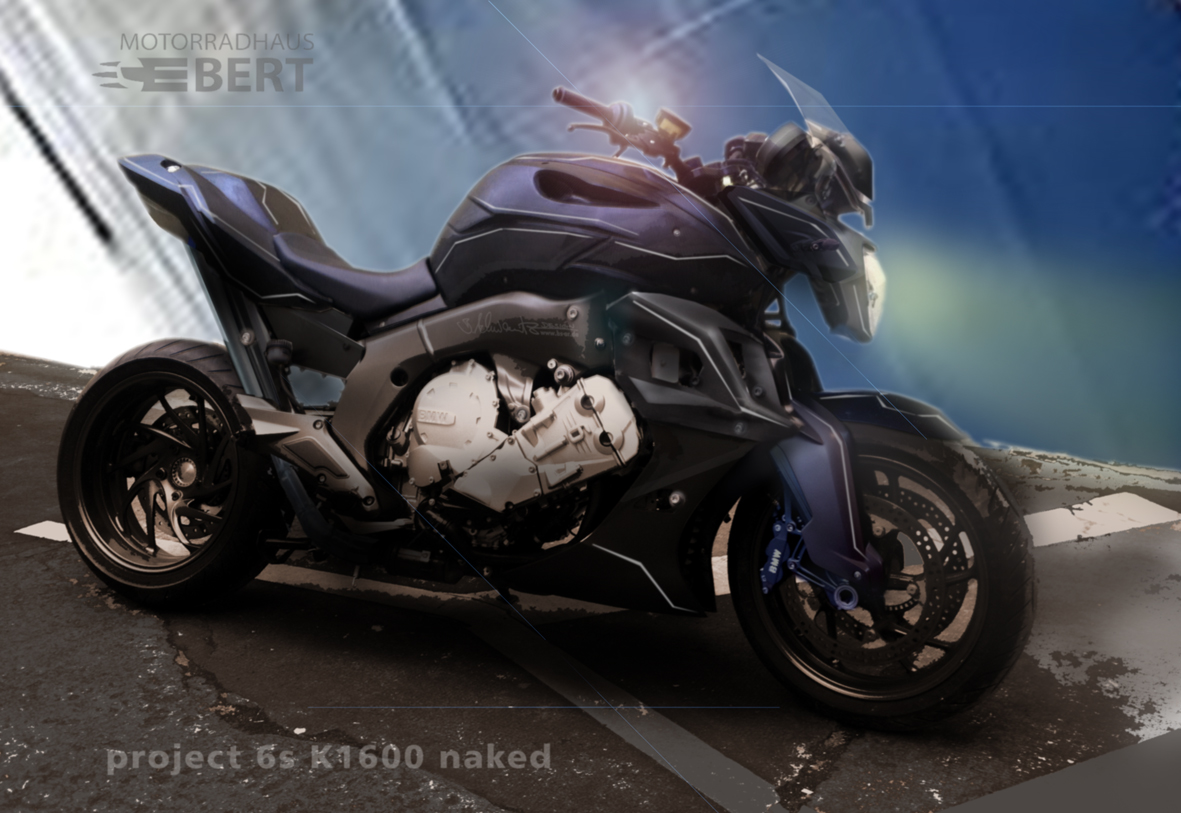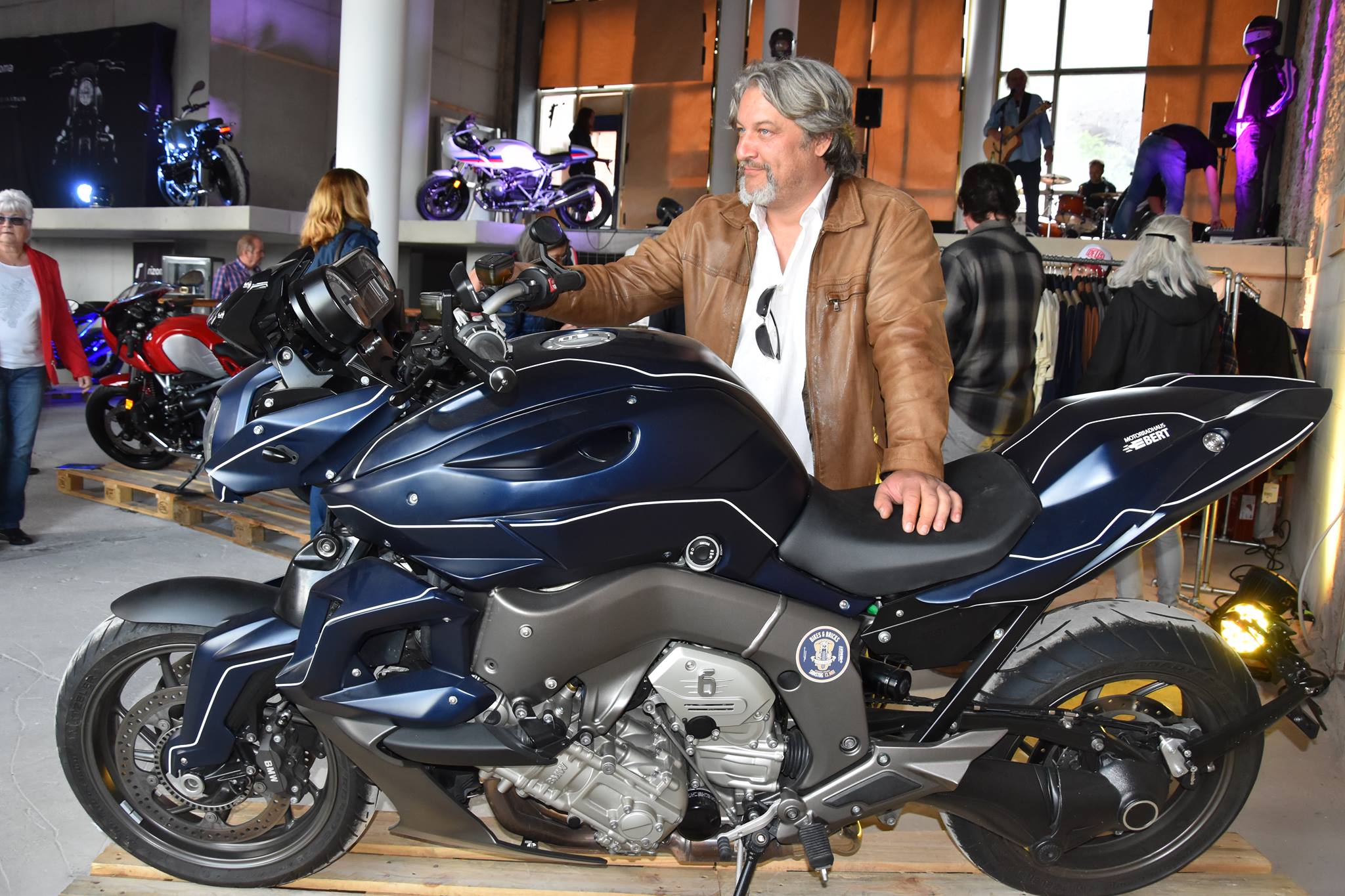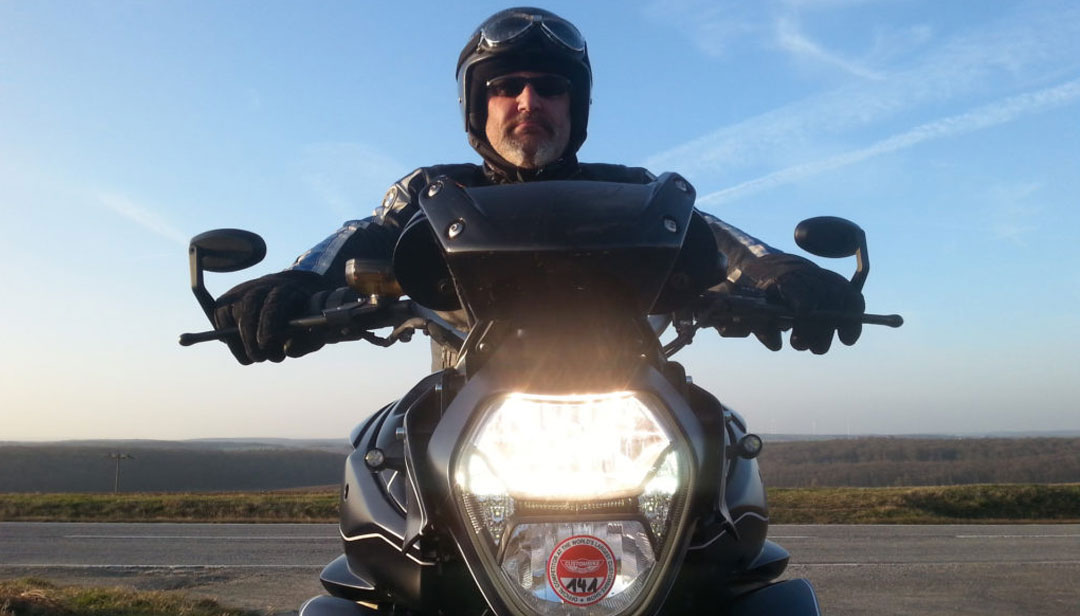 18493334_10212763790311014_1585956814_o
K-1600-R-BS-Customs-ready
Make-Life-a-Ride-BMW-K-1600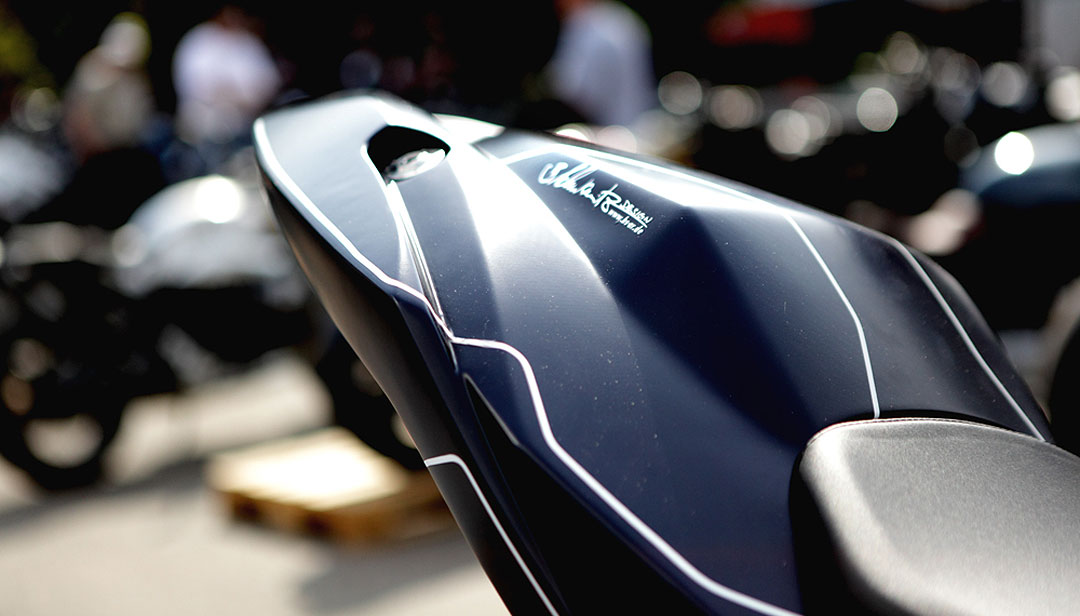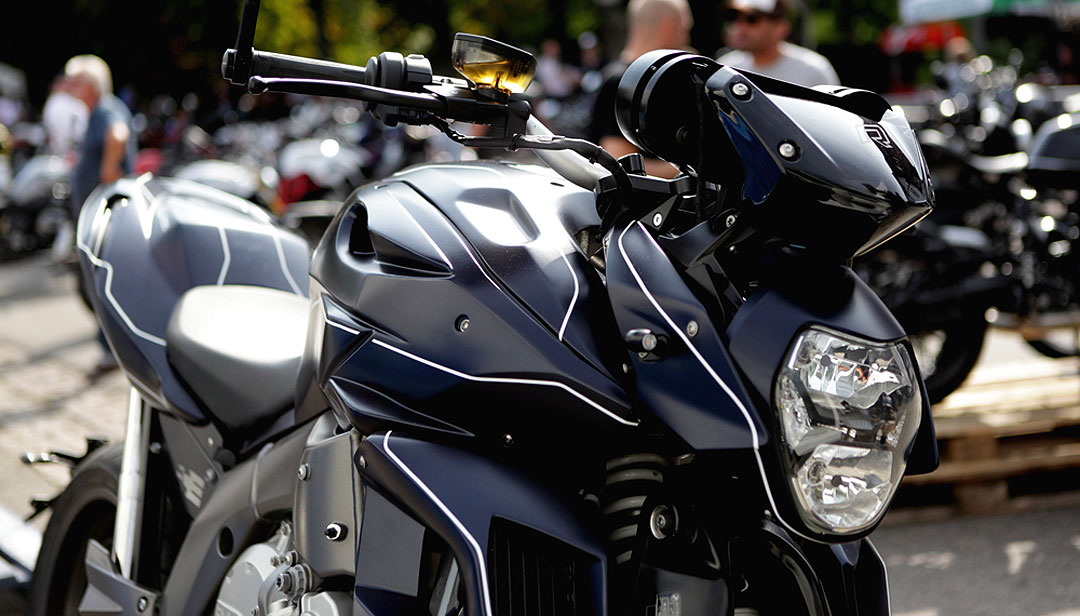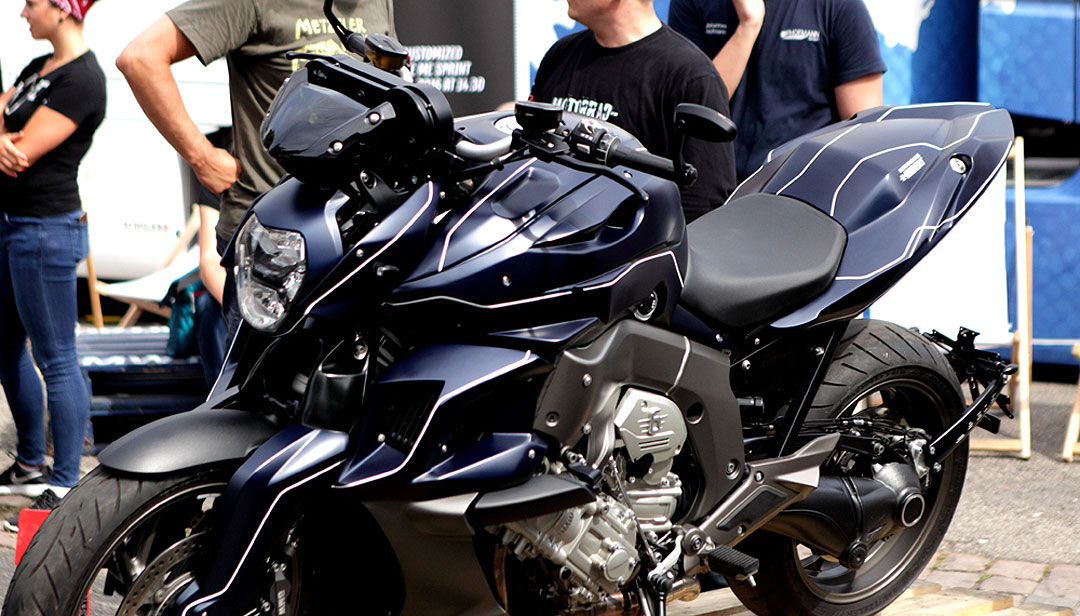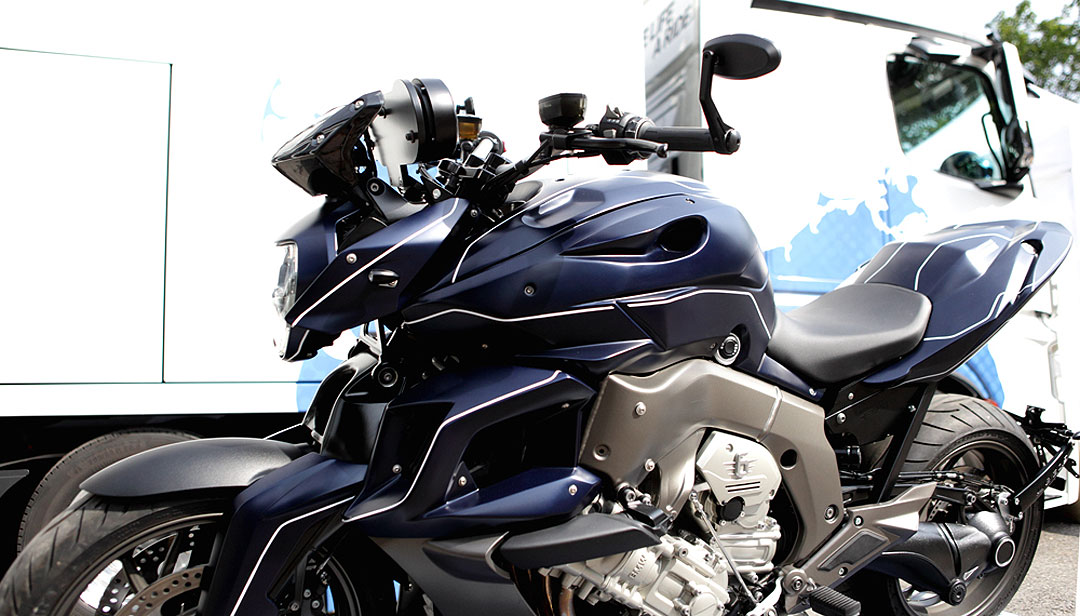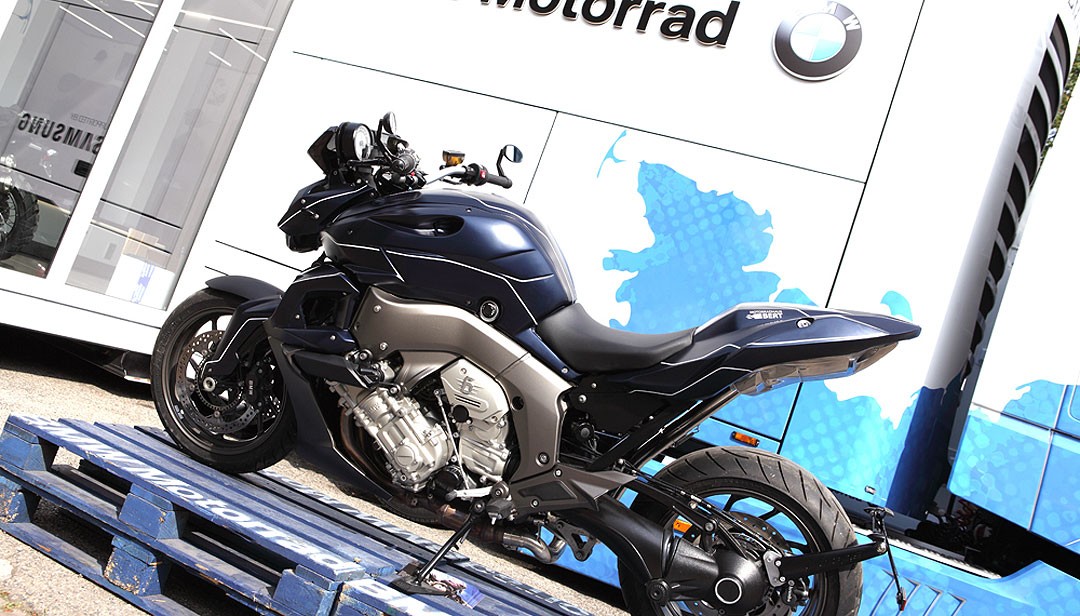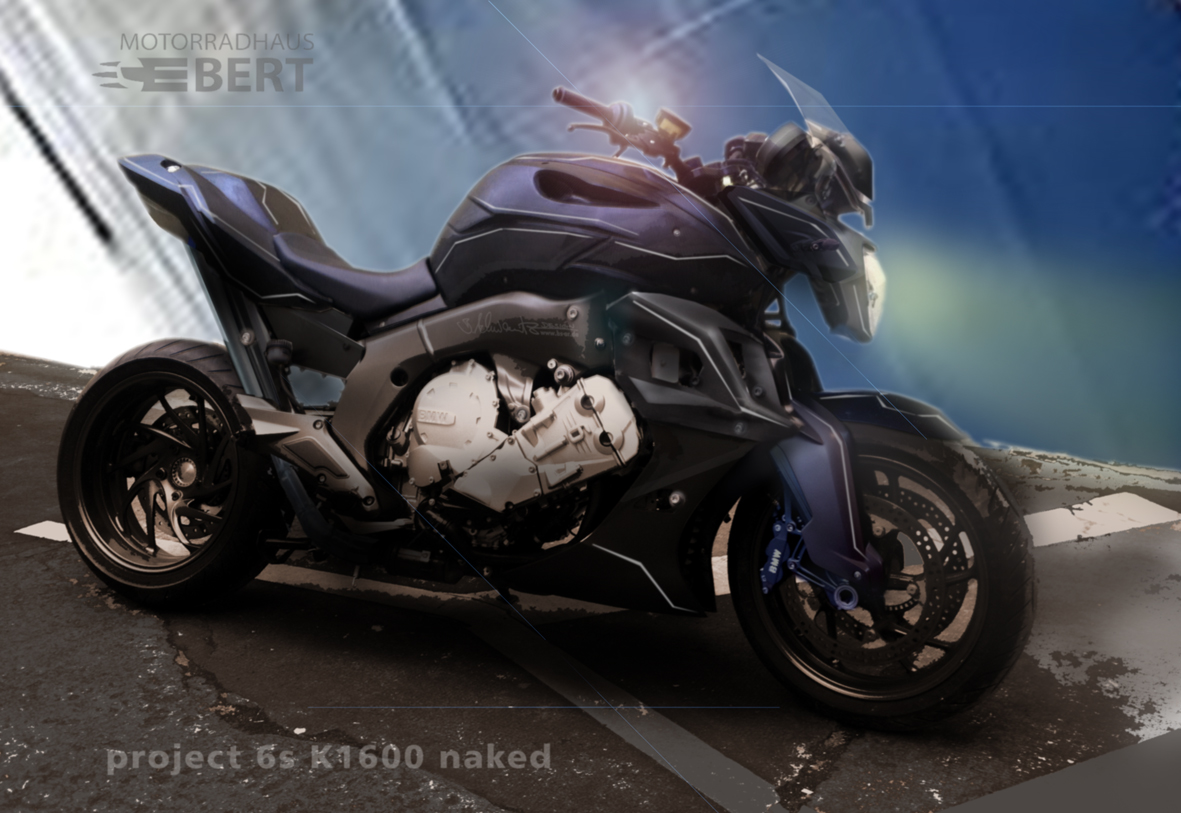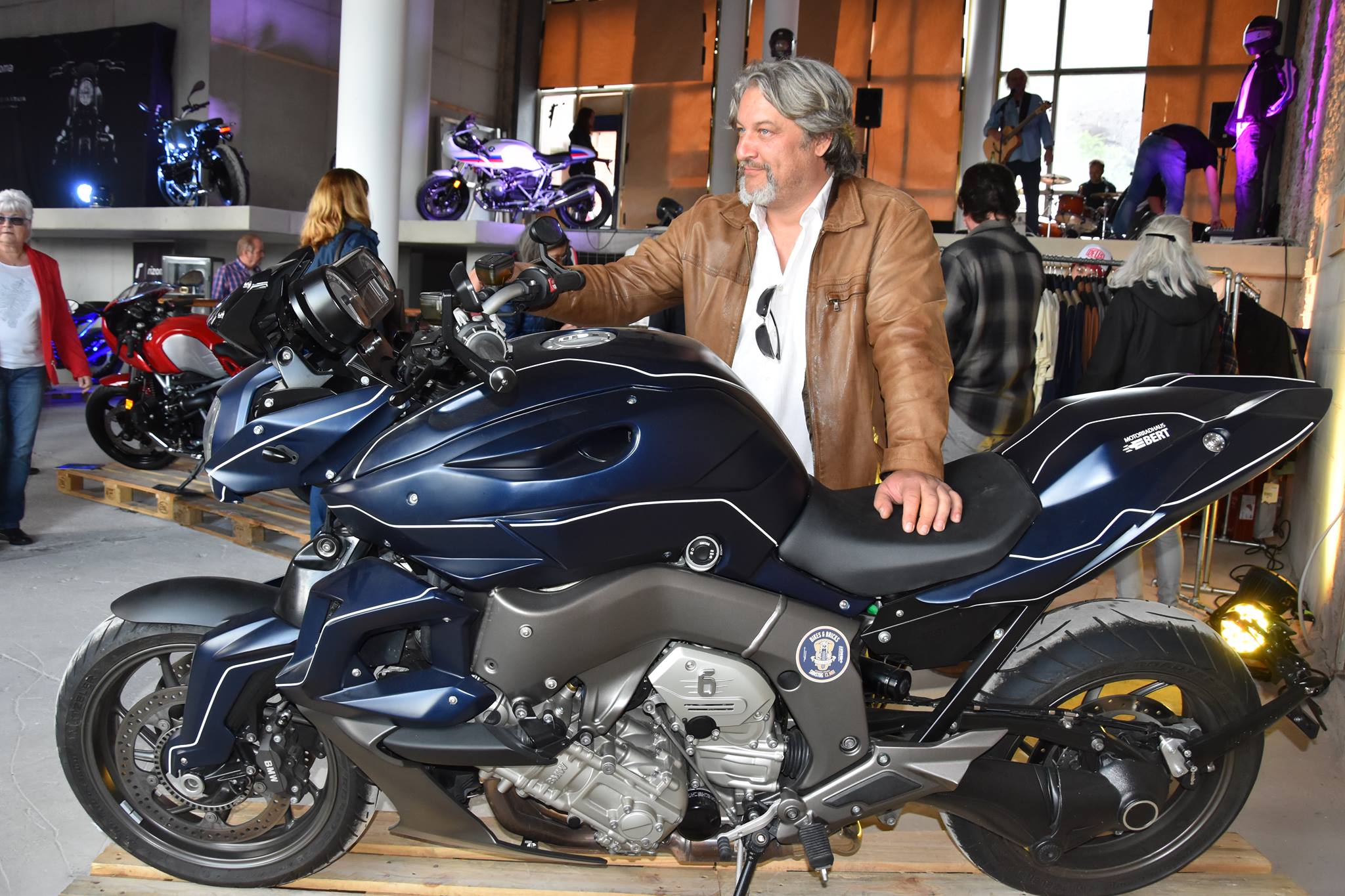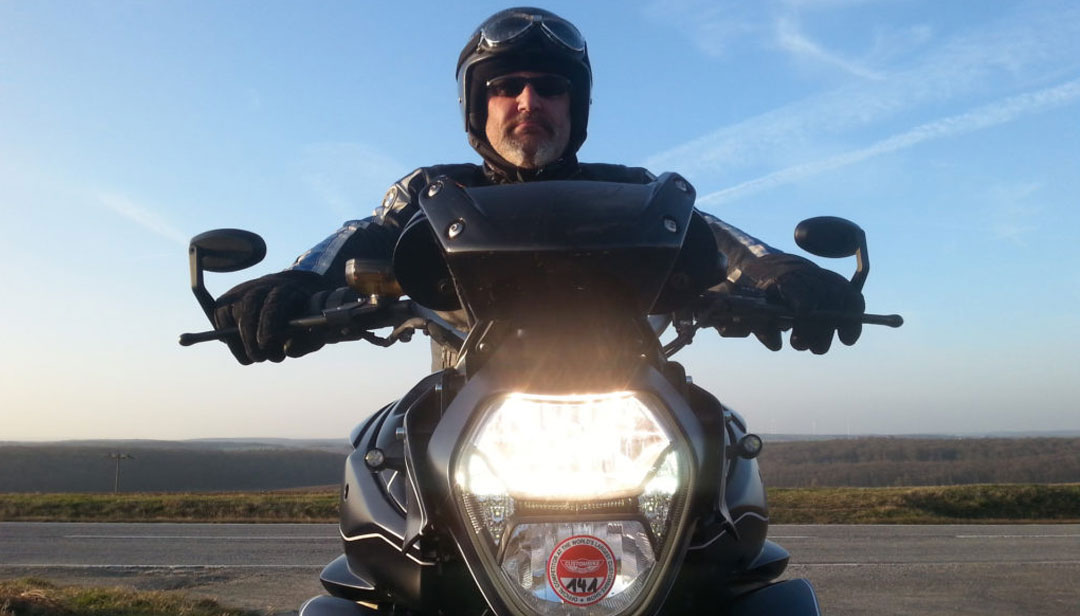 A BMW RS with wasp waist, in the design and look of yesterday's aluminium aircraft? On the contrary, the Flying Arrow has a completely redesigned frame and lies like a board, the more than 80 hp from the shear tuning also help to keep the competition away. On this Caferacer you always have a grin on your face. This design motorcycle is also available without front fairing and optionally with "comfortable" ergonomics.
BMW K 1600 R naked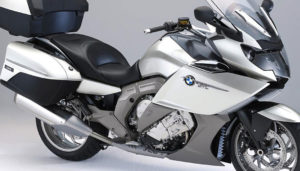 "From the 6-cylinder (K 1600 GT) one would have to make something horny, a real design motorcycle" decided Christian Ebert, the boss of BMW Ebert in Höchberg near Würzburg and then we screwed 80 kg down from the perfect large series travel steamer.
What remained was an insanity of electronic bus modules, a huge radiator and the ABS control unit, which had to go back into the intestines, not to forget the 6 exhaust tailpipes. A smaller tank was made, the cooling load distributed between 2 radiators left and right.
All necessary new parts were to be found in the BMW construction kit and so it was also quickly clear that the design should look in such a way that it could come also from BMW studios. After most of the parts were stowed in the new rear and the tailpipes were connected to the HP2 tailpot, the clamodeling was started.
The technical detail solution and several design sketches ran parallel.

The result is 80 kg lighter, an ultimate, very exclusive driving machine with perfect Supermoto ergonomics and without luggage option (not unfortunately). Nakedbike pure with the fantastic and so far unmatched BMW 6-cylinder engine and a perfect BMW original chassis. This is motorcycle design a´la BS CUSTOMS.
There are already inquiries whether one could do there not still something – one can.
V-ROD custom – limited edition
You have to make a Harley again, I thought to myself and drove to the local Harley dealer.
If so, then a V-ROD, he said and showed me the ugly duckling with the Porsche engine. And there we went. There are really many impaled V-Rods, I thought during the research – it should be something special. Strong, beautiful and best of all fast.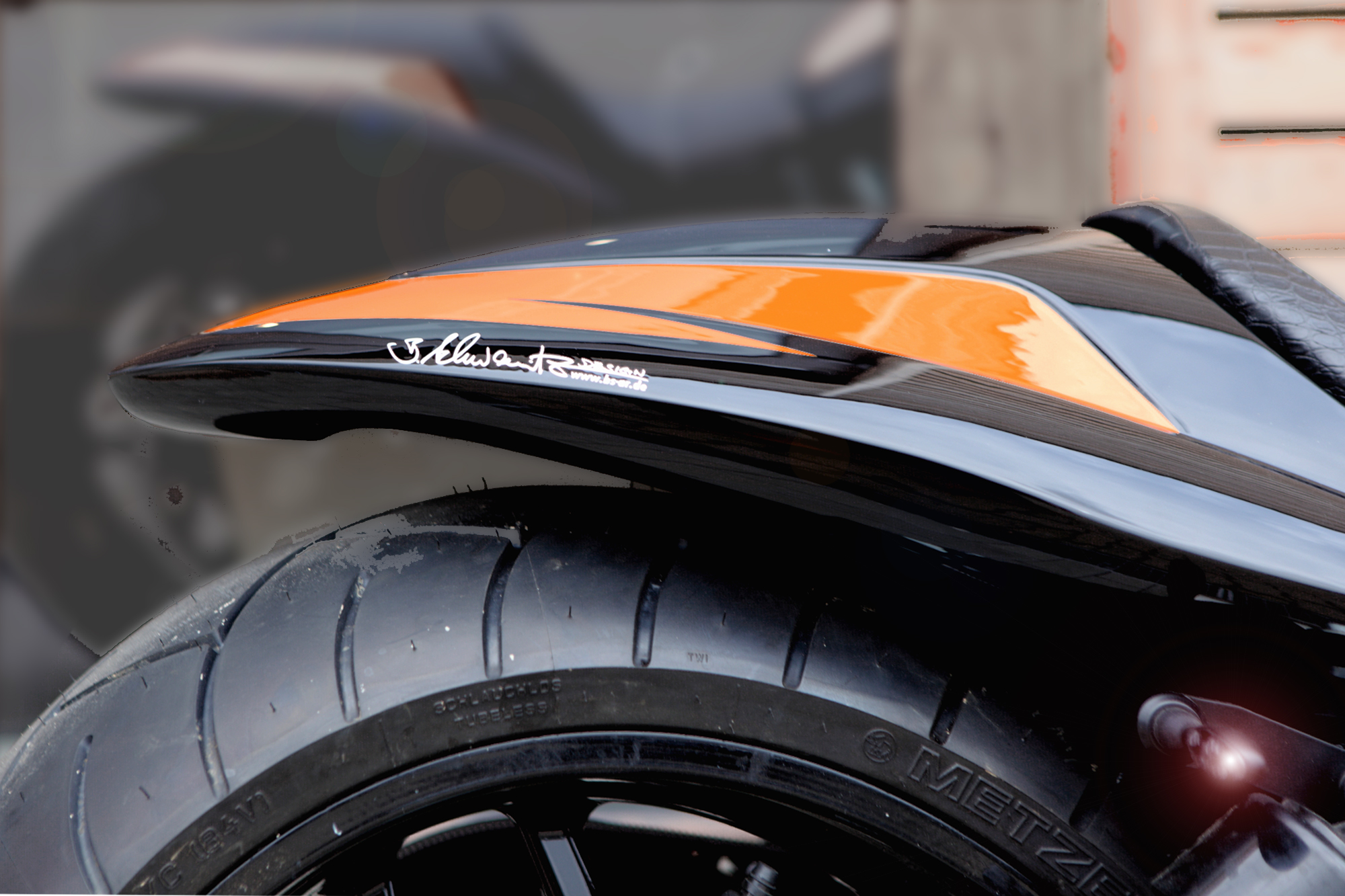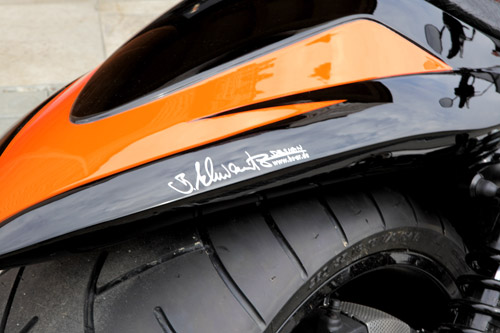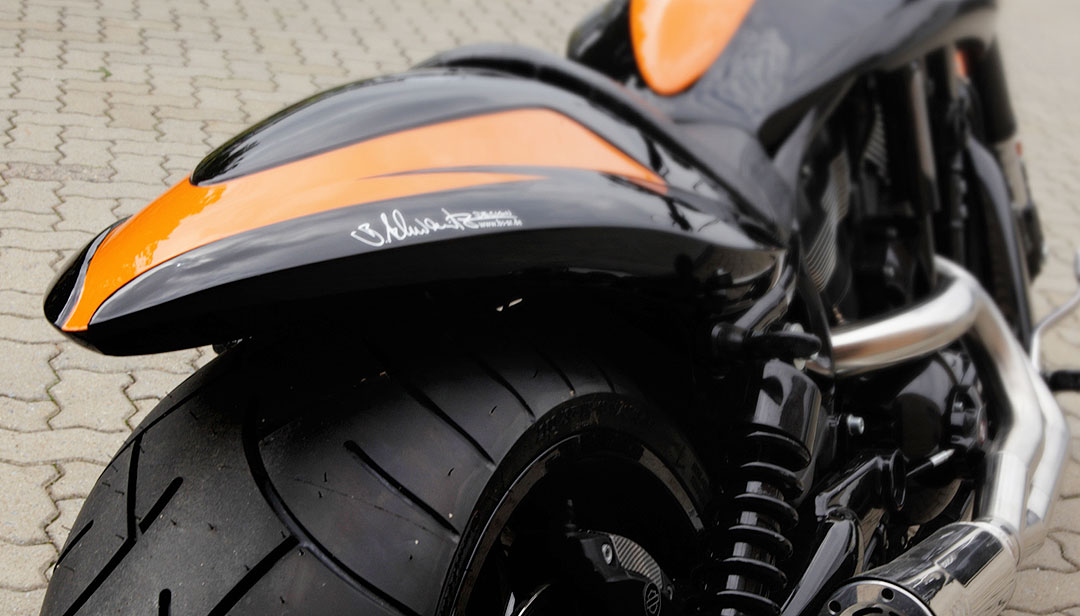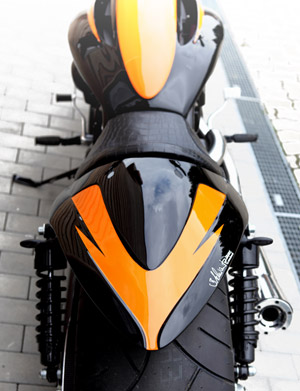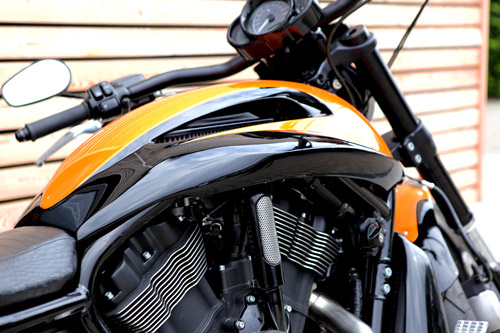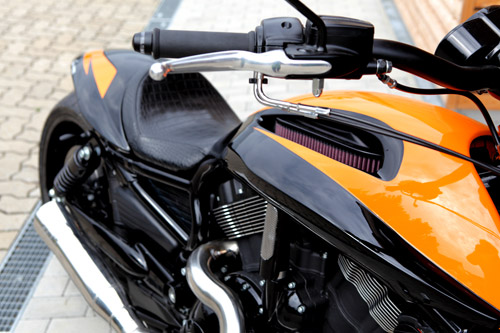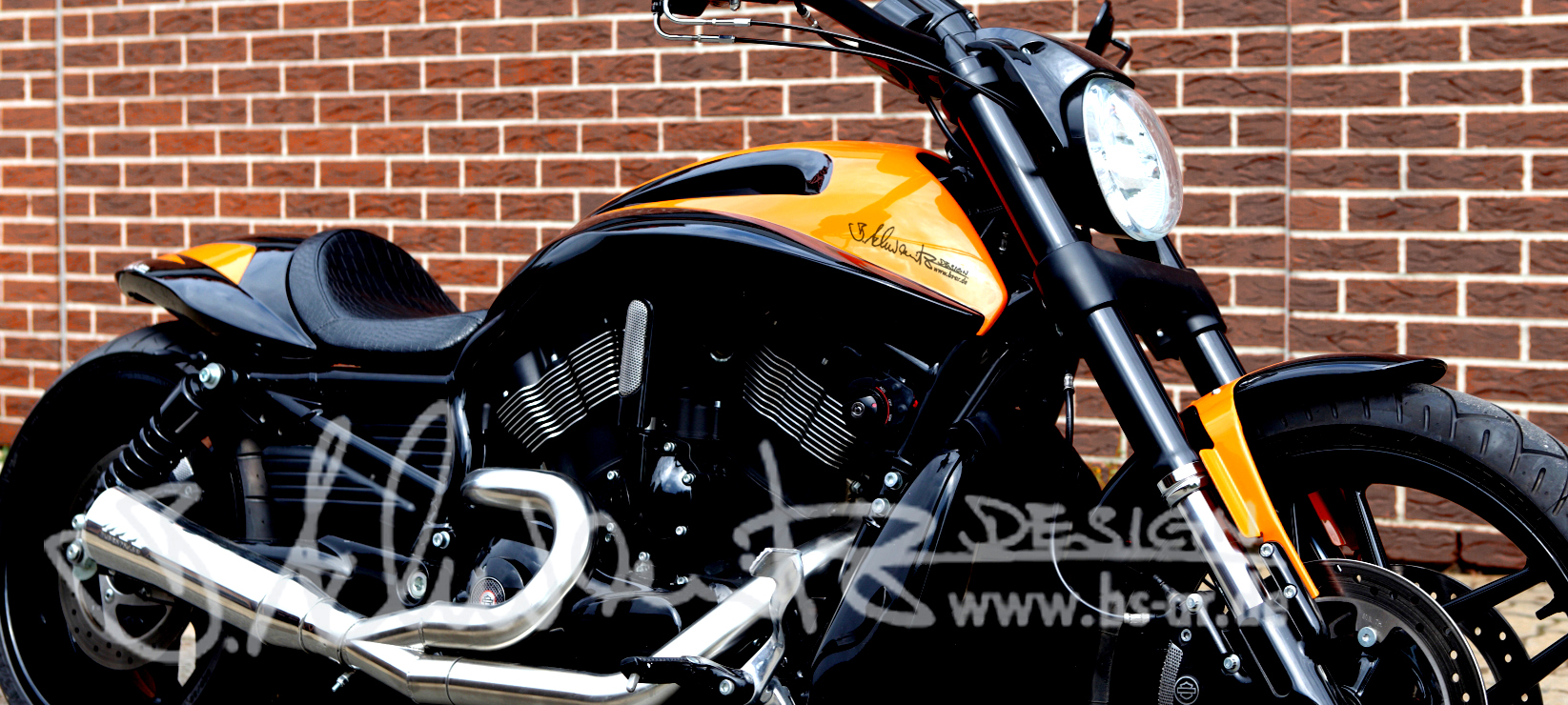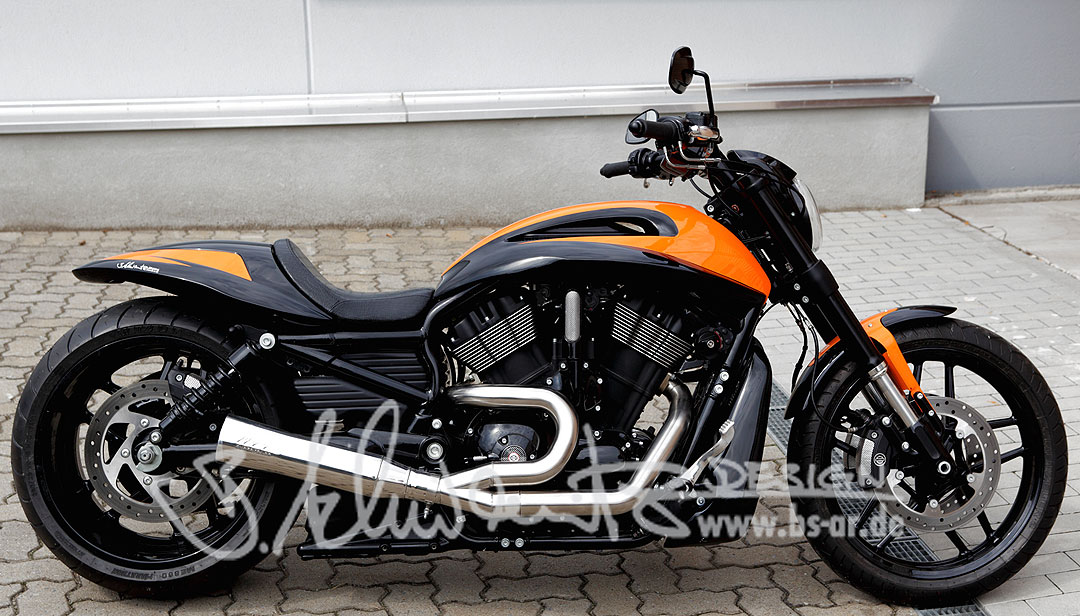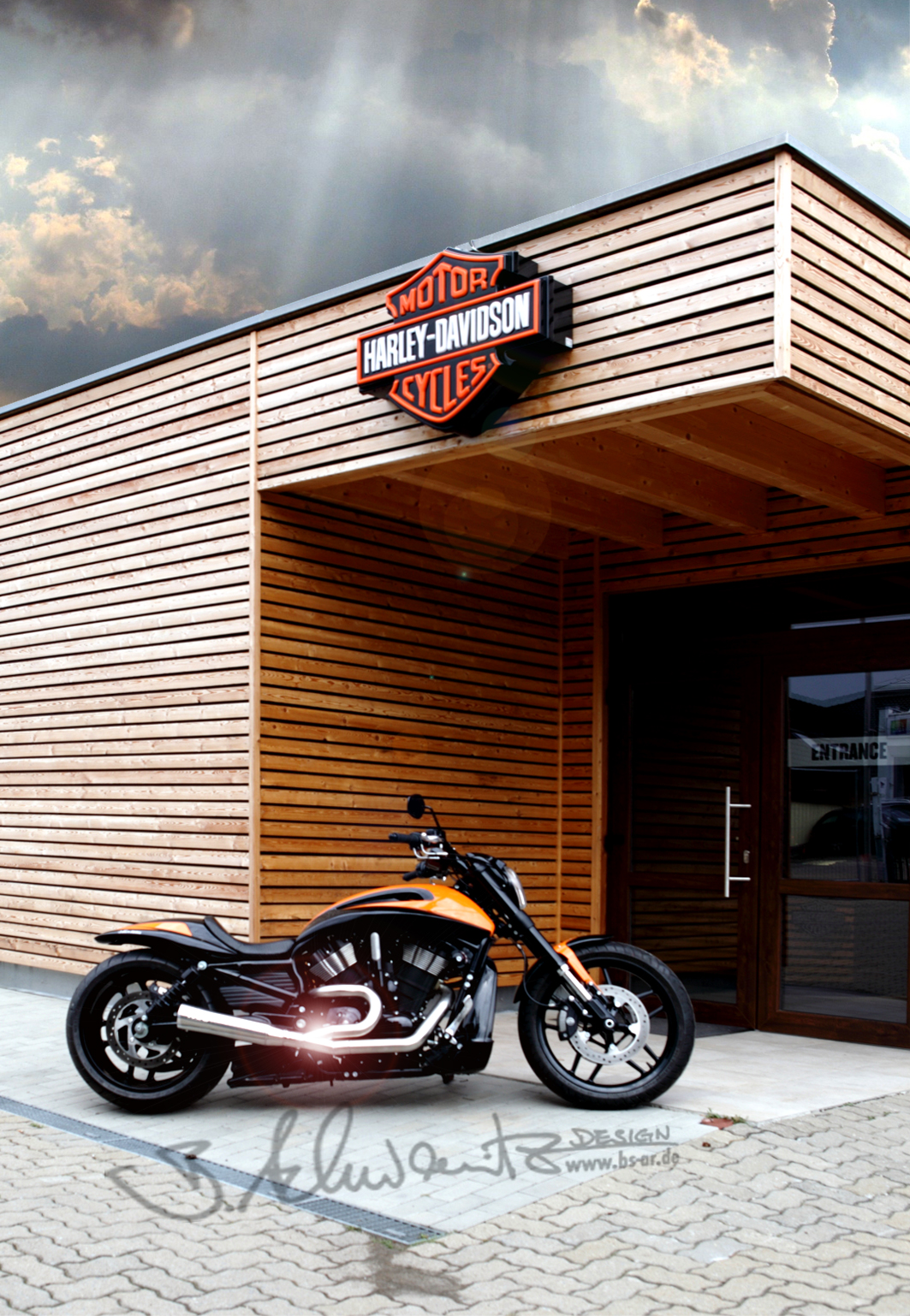 Bernhard Schwanitz V-ROD limited edition
Bernhard Schwanitz V-ROD limited edition
Bernhard Schwanitz V-ROD limited edition
Bernhard Schwanitz V-ROD limited edition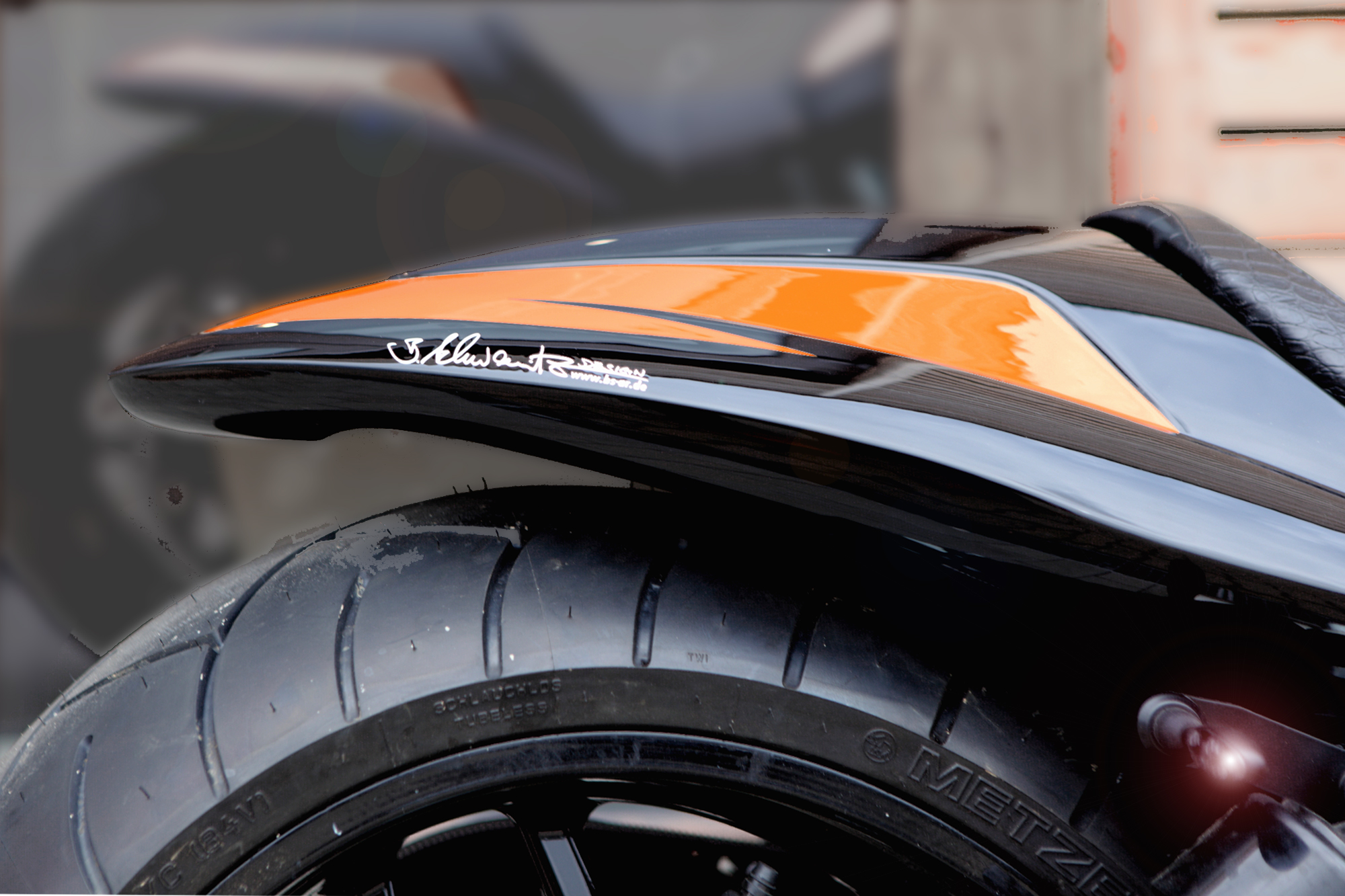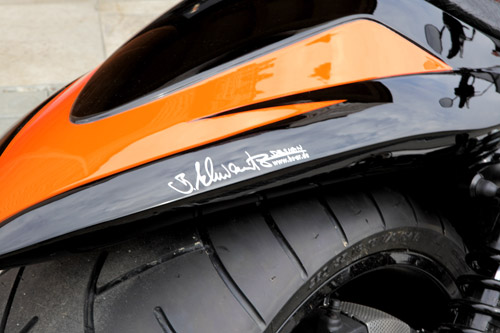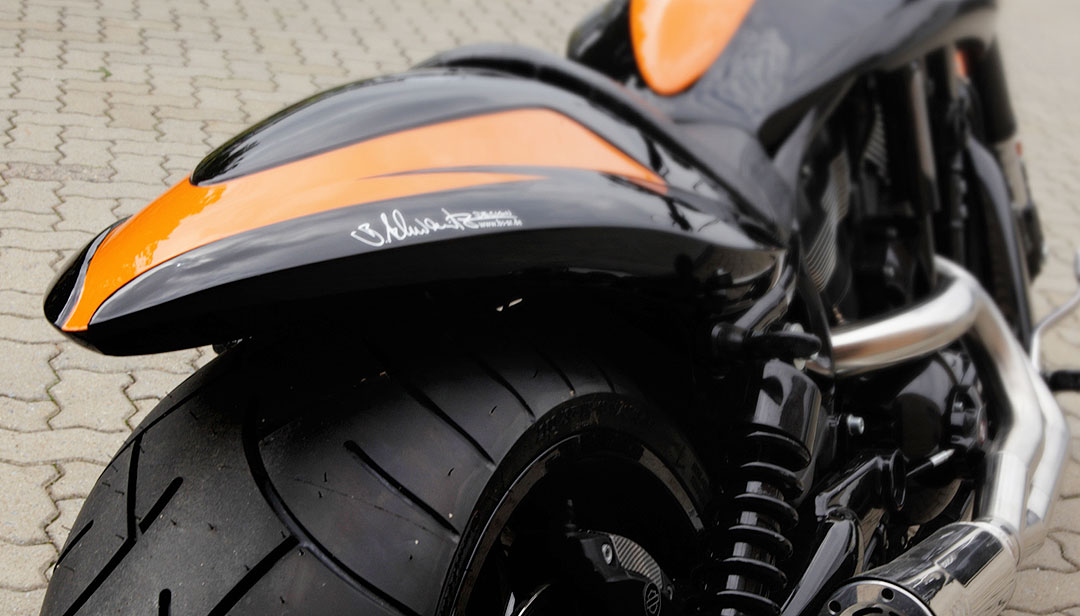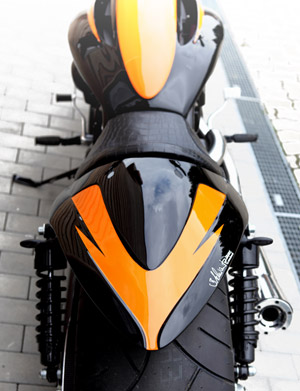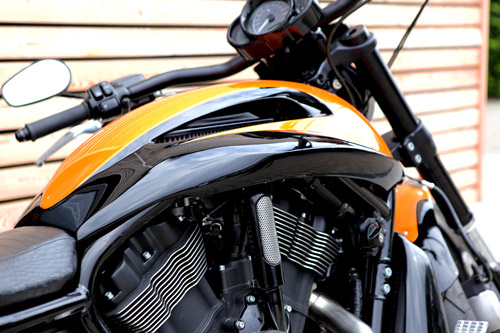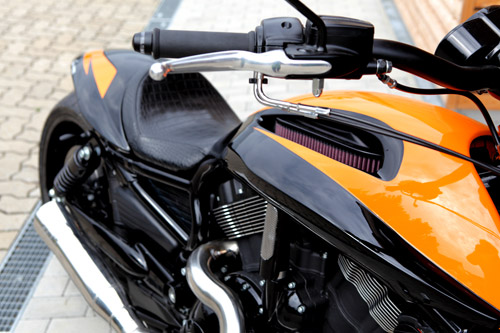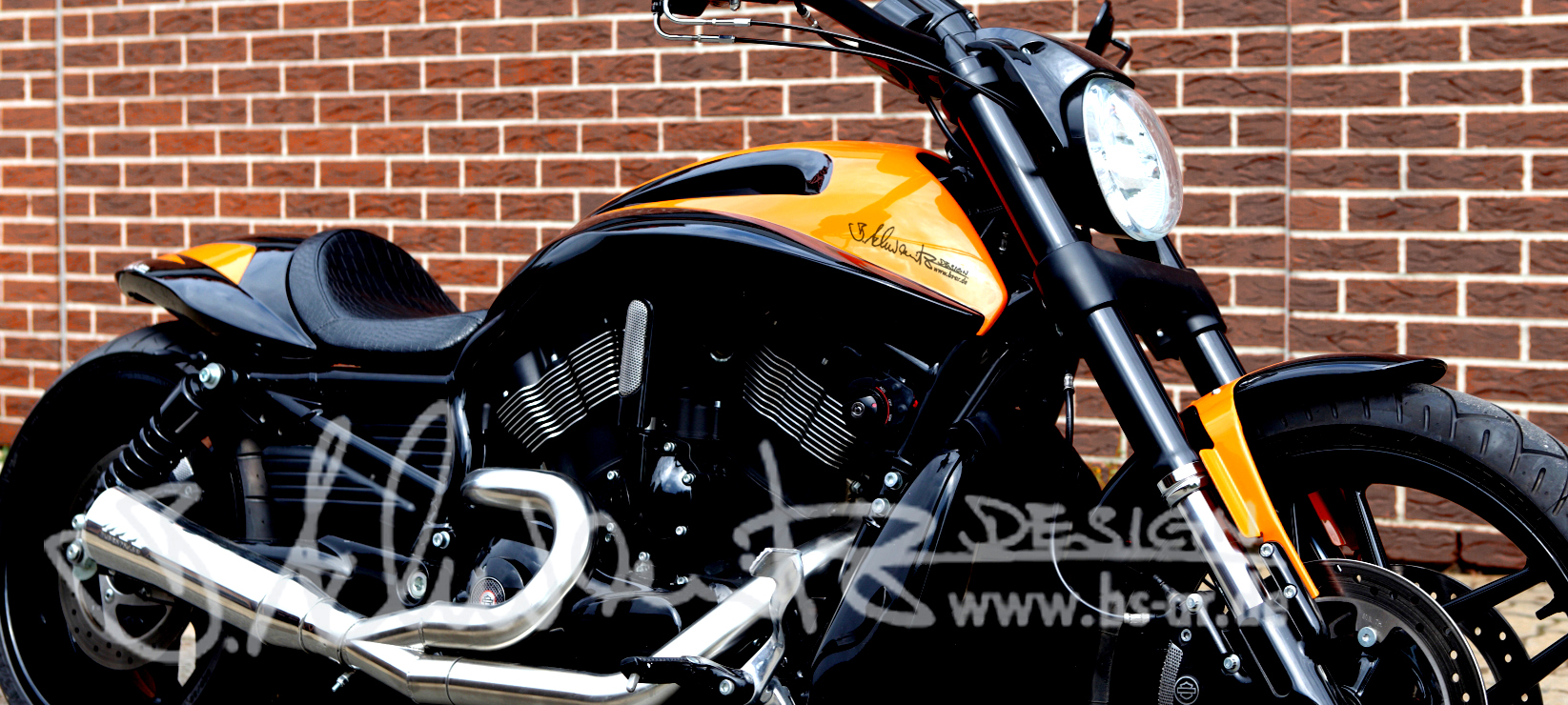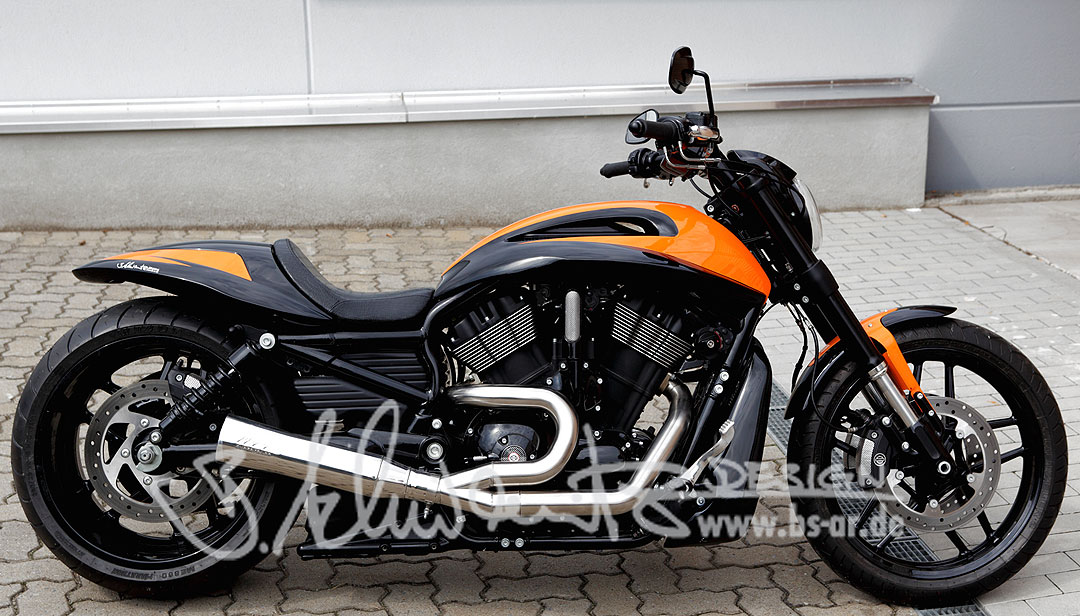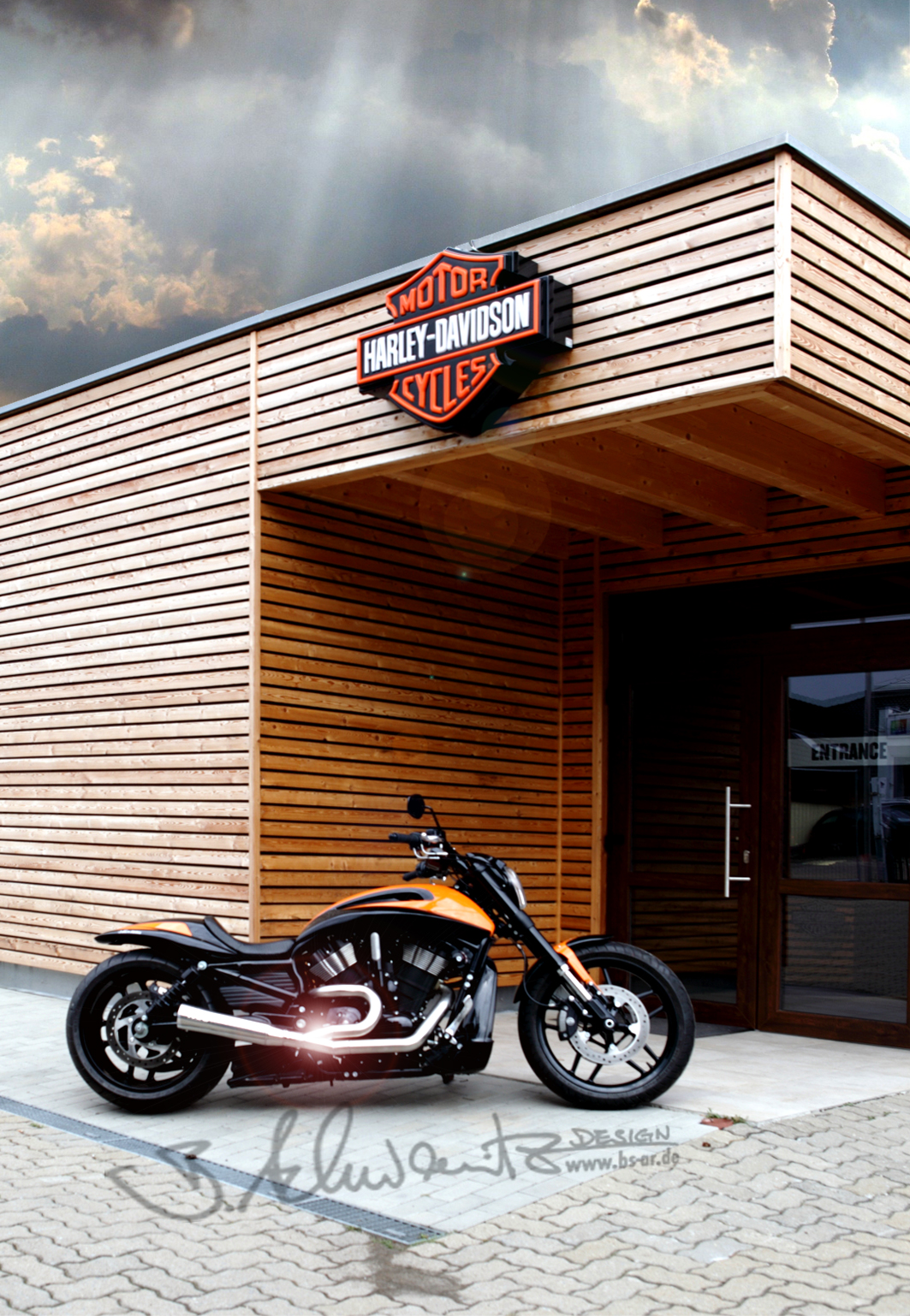 The ingredients were a 280 rear tire, the corresponding front wheel and the matching swingarm, as well as an open air filter with matching mapping, super wide handlebars. The frame over the engine I absolutely wanted to disguise and the battery box at the front with. Nobody had done that before. A 5-part form with 2 inserts then realized the design draft. The rear form is 3-part. But also the geometry of the new seat shell has it in itself. So if someone wants to customize his old V-Rod, give it to me! Up to 145PS works.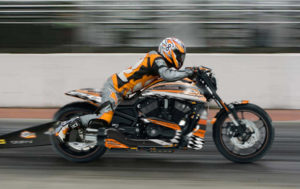 Every custom bike can be developed into a theme bike through lettering and graphics.
A hardcore version could look like this – dragracing only!
How it all began: BSAR – the Alien Raptor
As a product designer and motorcycle enthusiast, the desire to design a motorcycle myself was always present, but impossible for a long time. It was and is always about the riding feeling – what do you experience while riding?  A Harley engine – pure torque in a racing suspension and a design statement that won't come back. The solution was once to do something crazy that wouldn't come back – the goal was defined.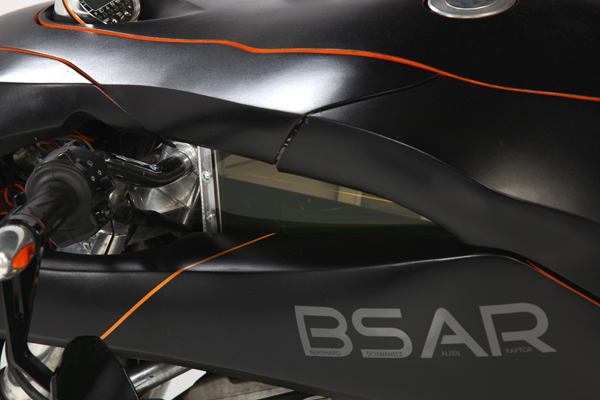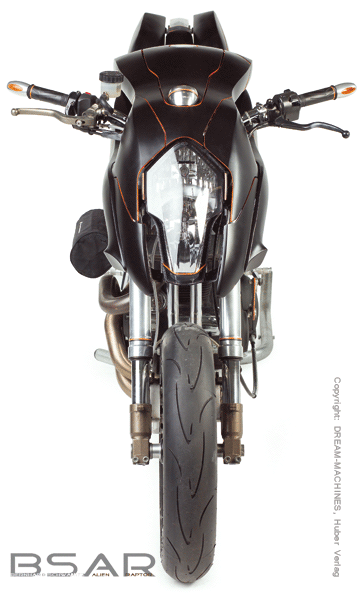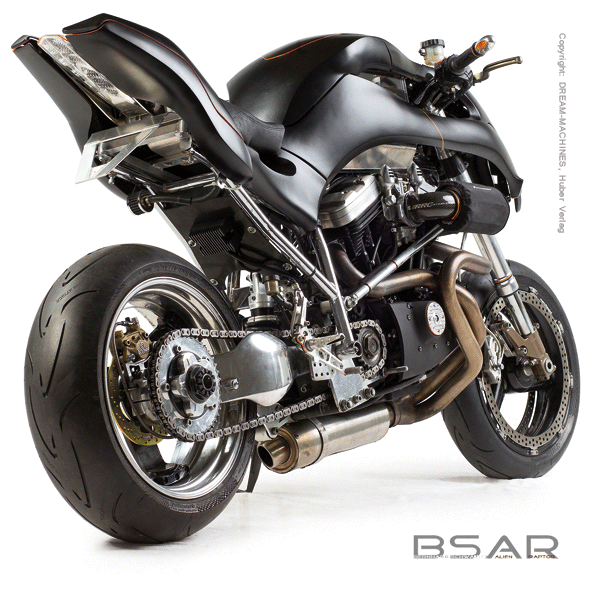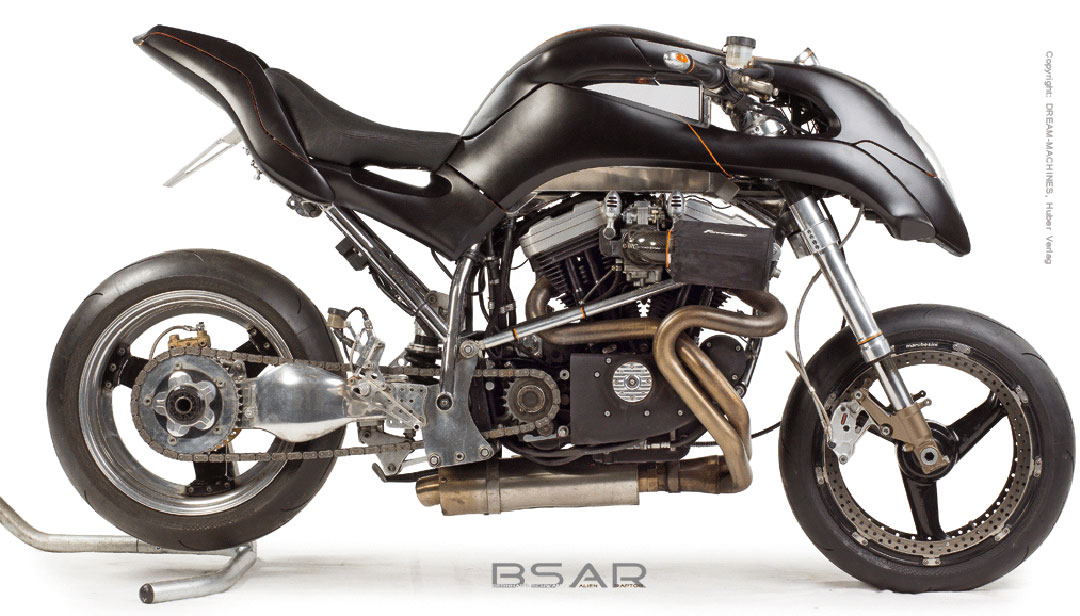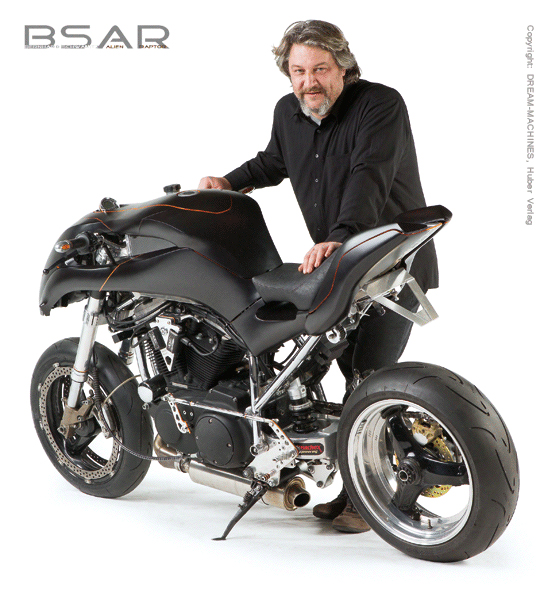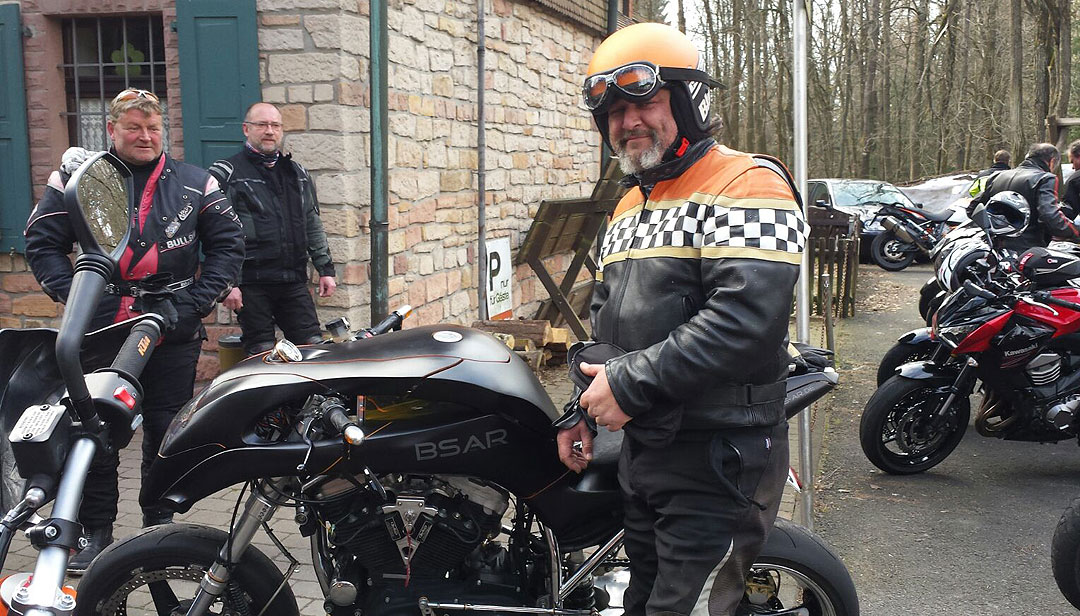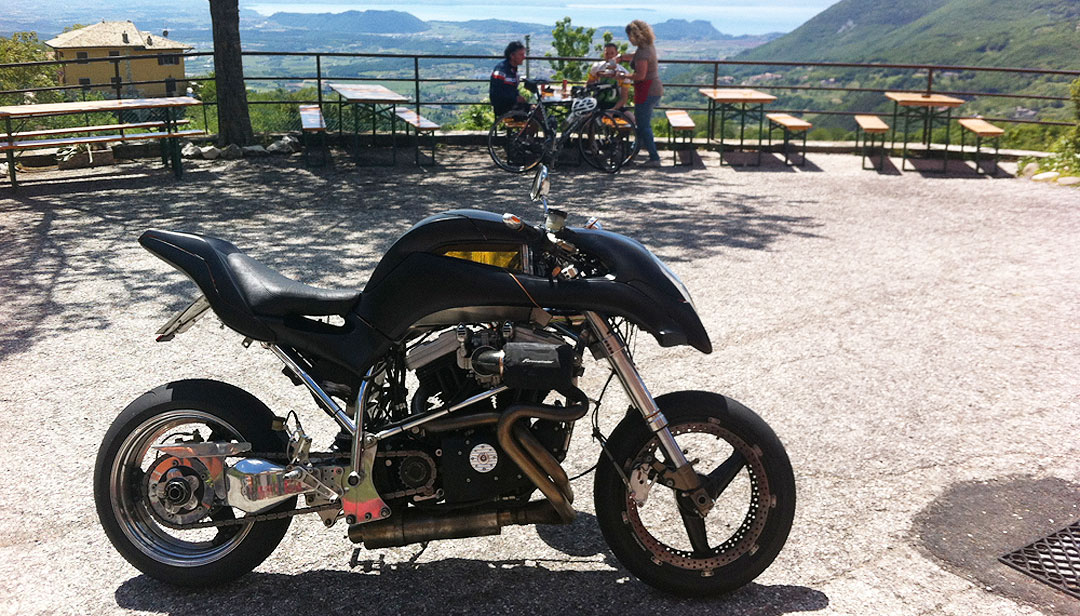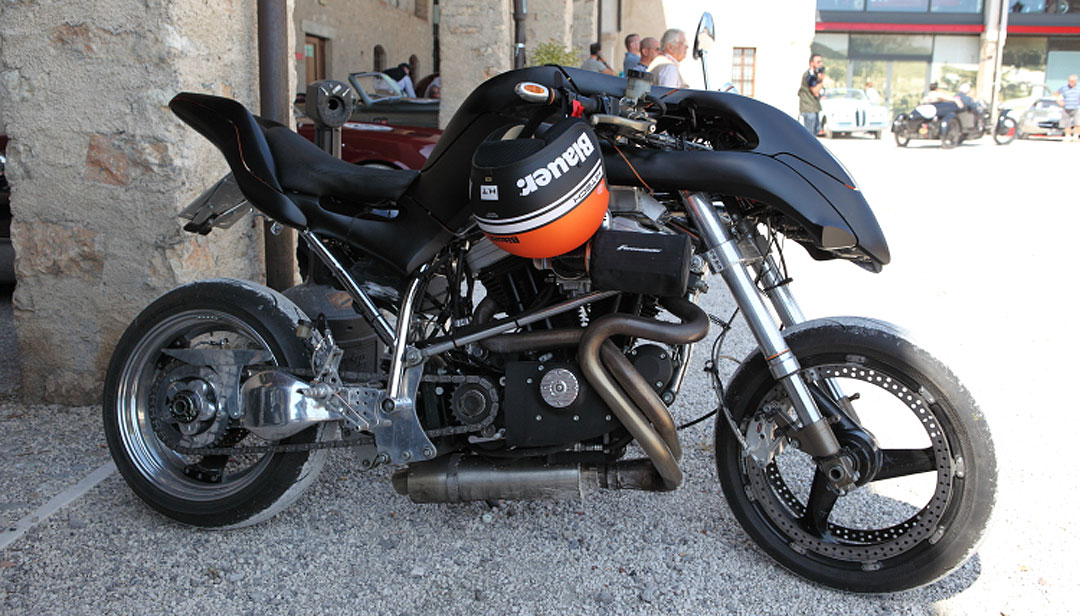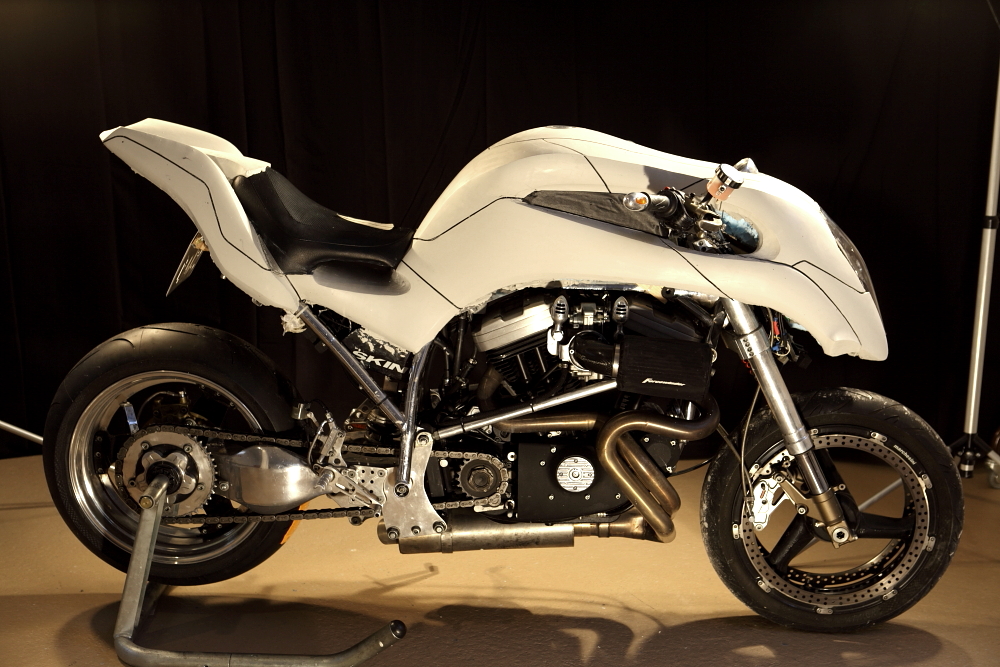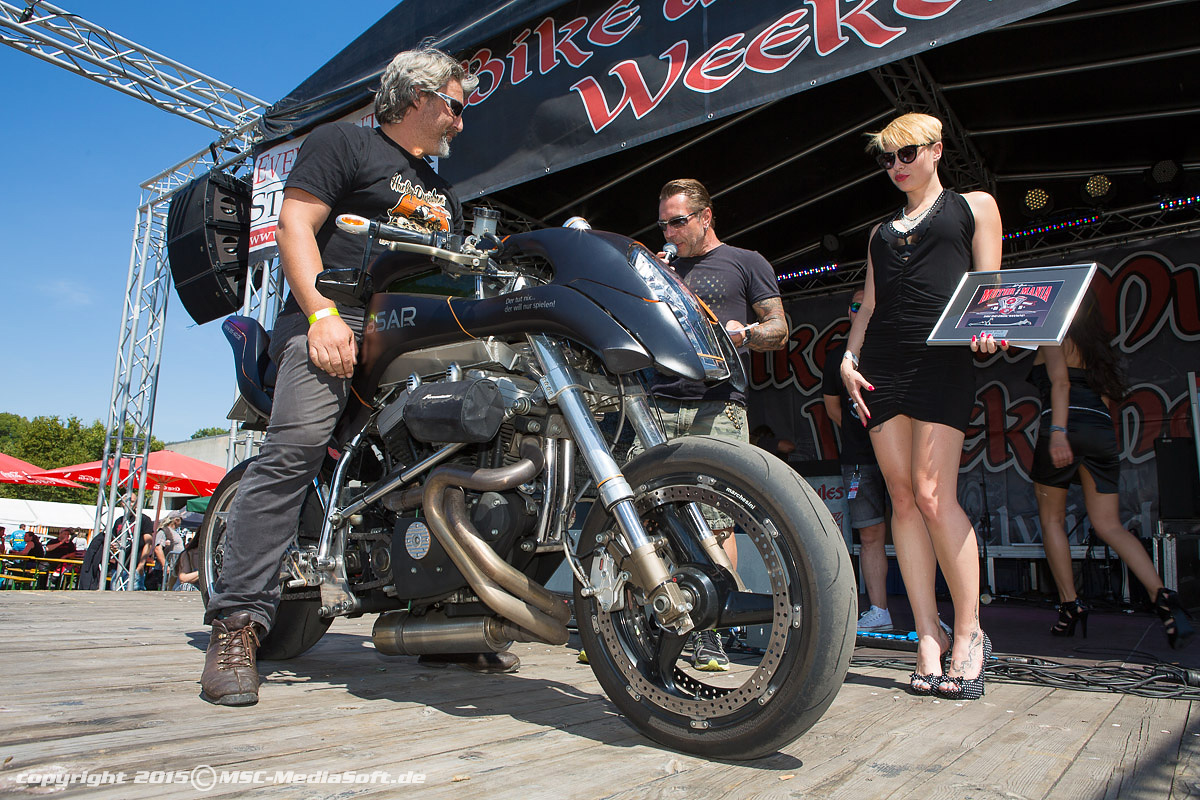 Schwanitz_Alien_Raptor_05
Schwanitz_Alien_Raptor_02 - Kopie
Slider_Schwanitz_Alien_Raptor_00
Bernhard_Schwanitz_Alien_Ra
Slider_Buell-Engländer
Mit der BSAR im Spessart, beim Engländer
Slider_BSAR_1000_-Miglia-2014029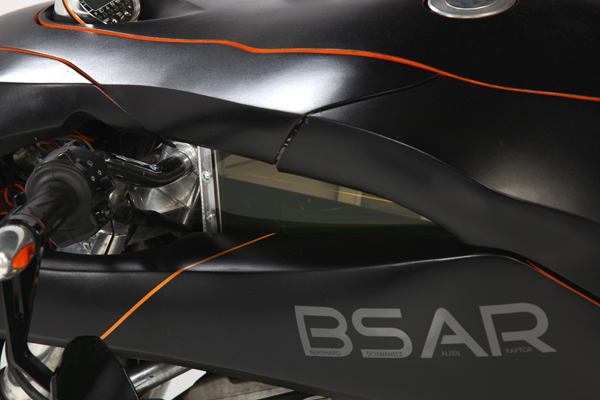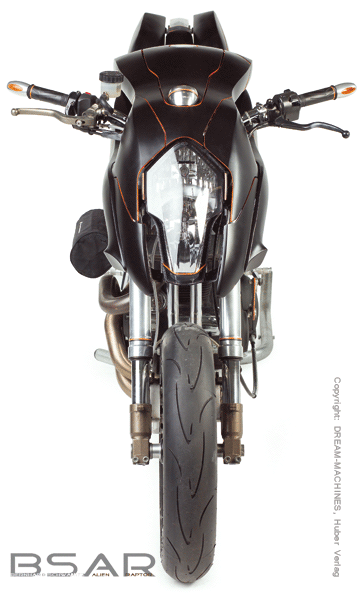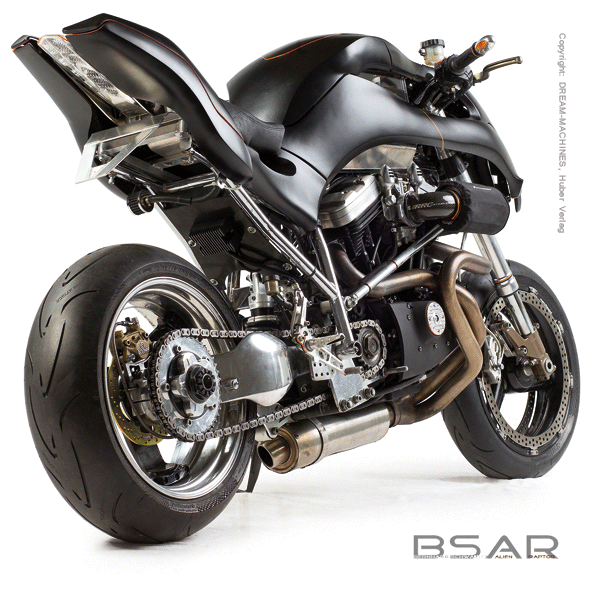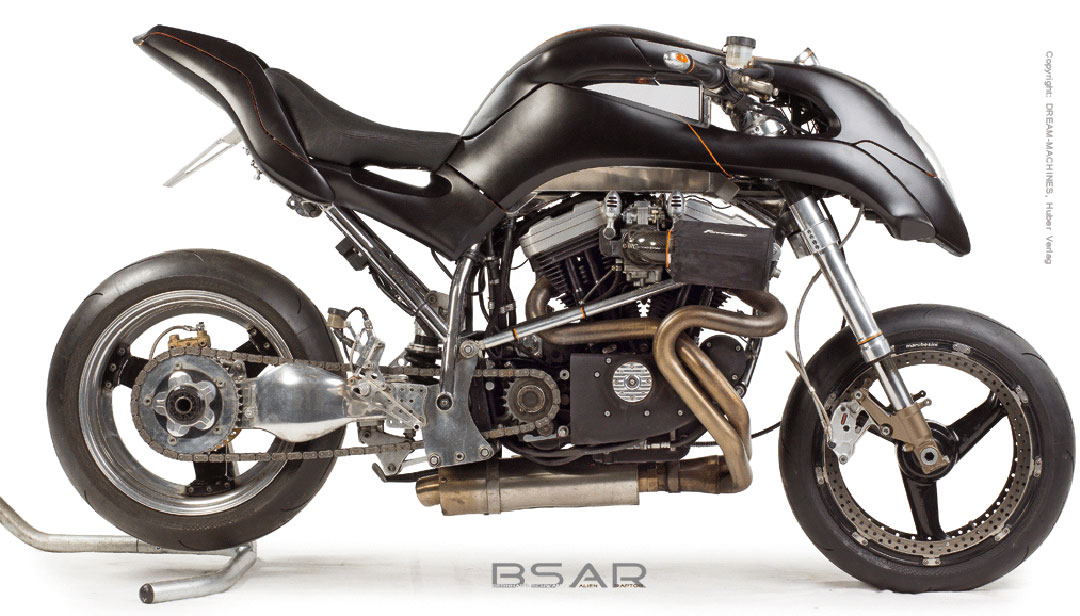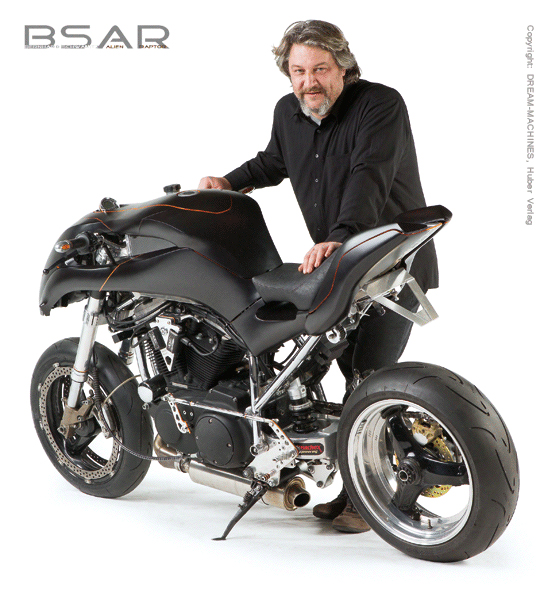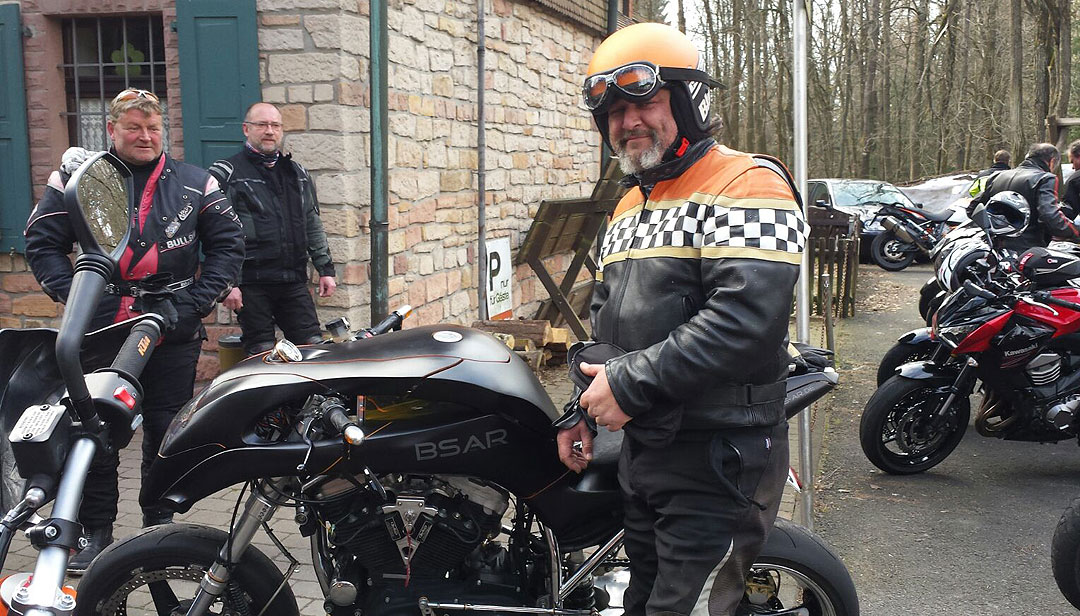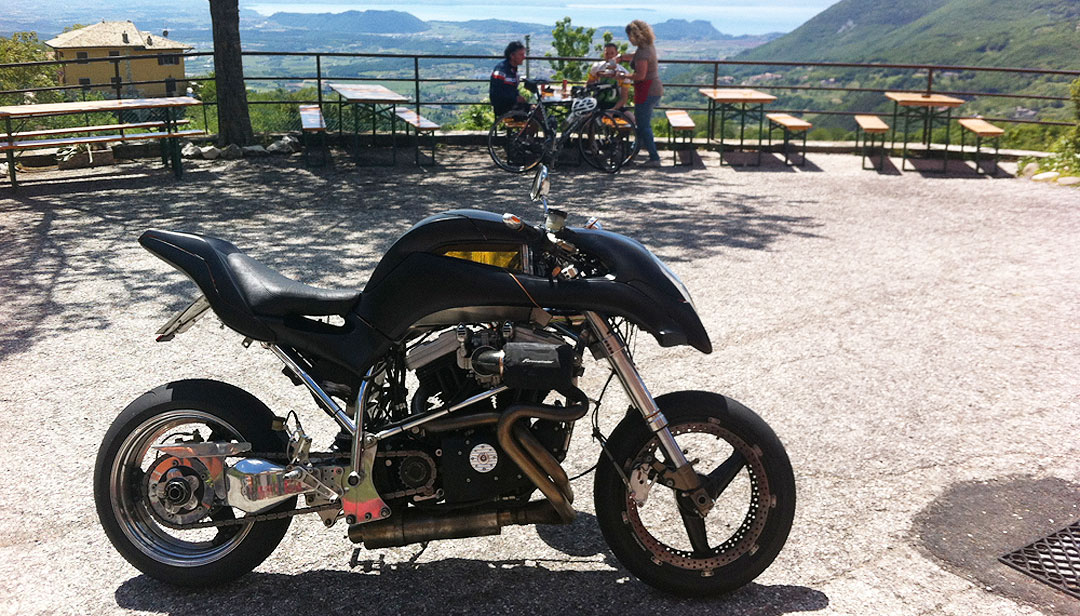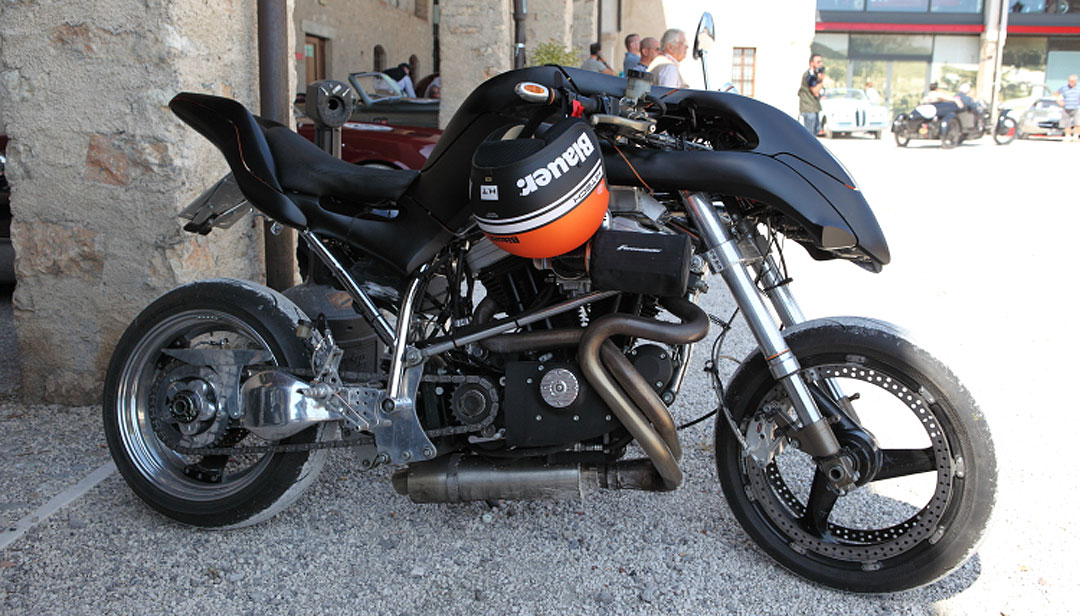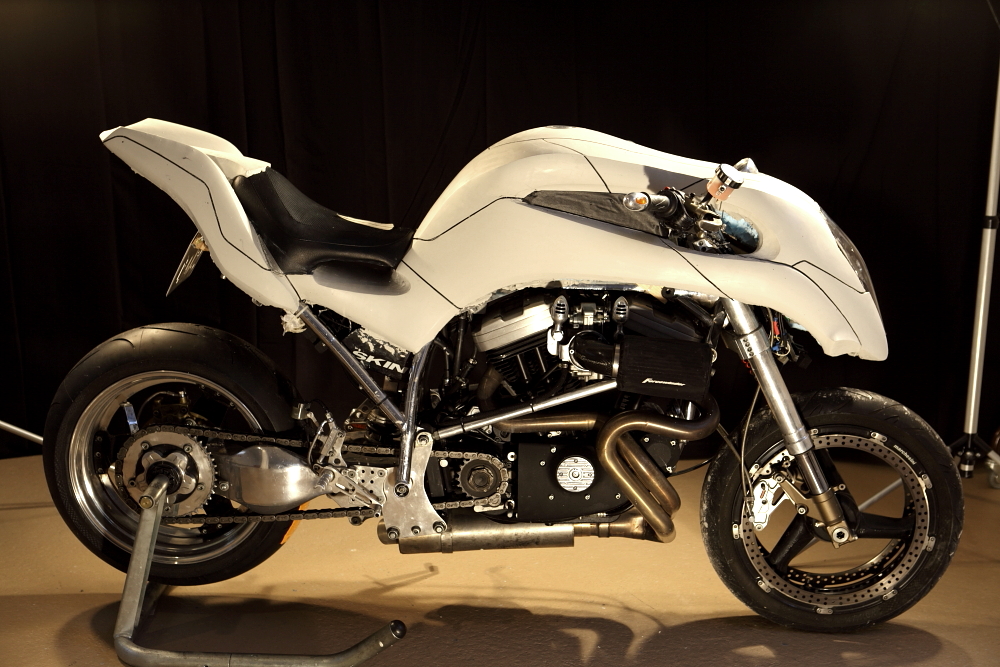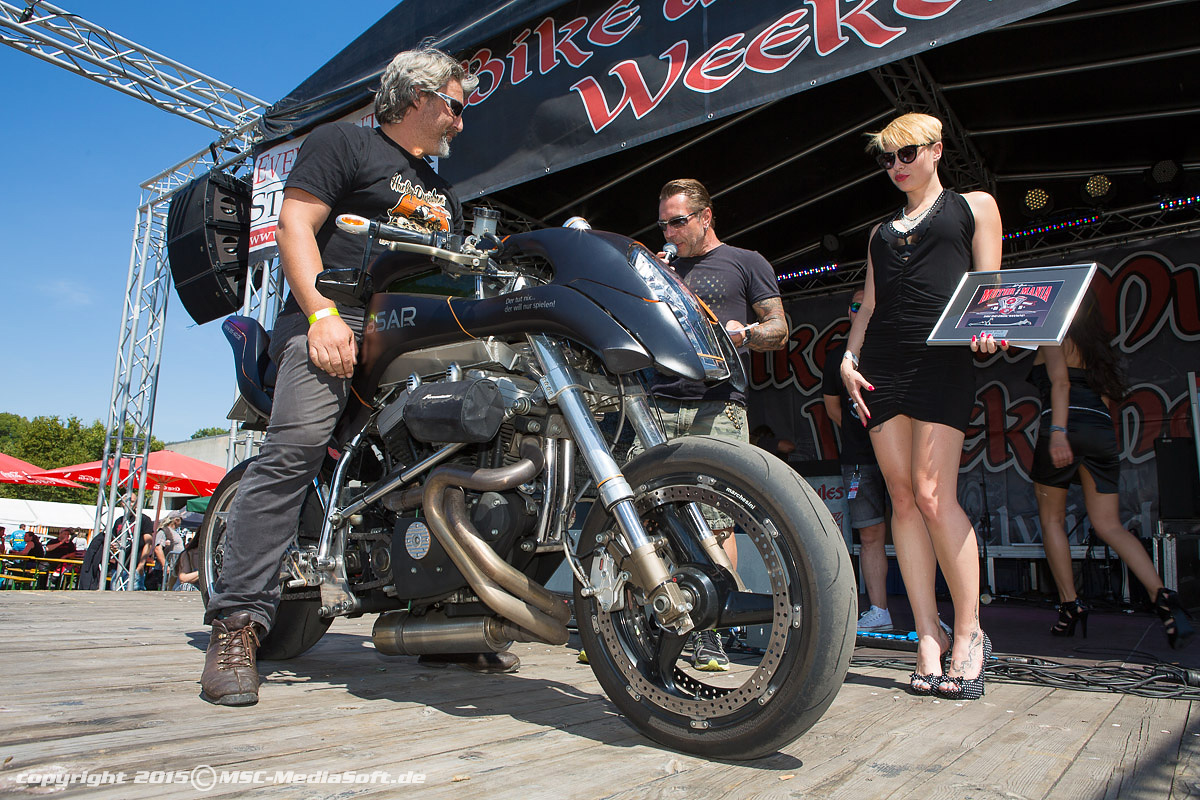 A dinosaur from an engine in a rough frame was the top-class basis for prehistoric road racing. With a long Harris swingarm from England, magnesium rims from Italy and Germany, Mikuni carburetors from Japan, space disk brakes from the USA and aluminum welding art from Kist were the ingredients for this global alien.
What´s next?
STEALTH ZERO E, coming soon…